ALBUM REVIEW: The Devil Wears Prada tests the boundaries on 'The Act'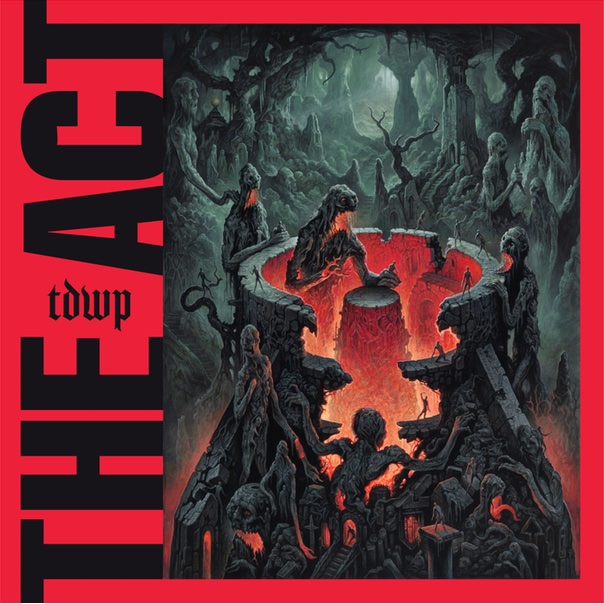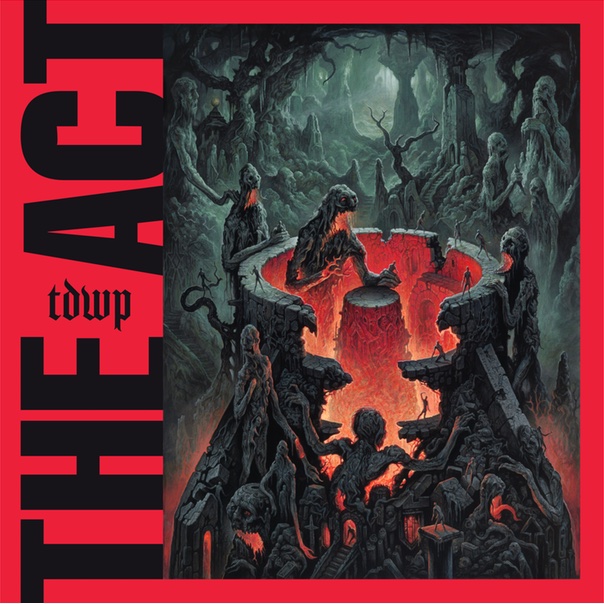 The Devil Wears Prada didn't ride the early 2000s, late 2010s wave of metalcore for long. After dropping its seminal third album, 2009's With Roots Above and Branches Below, the Ohio sextet looked beyond  cartoon monster graphics. Along with two concept EPs, 2011's Dead Throne and 2013's 8:18 aged considerably well. This longevity boils down to solid songwriting, which also explains the success of 2016's Transit Blues. A definite step away from Warped Tour circuit metalcore, the album hinted at The Devil Wears Prada's transformative potential. In many ways, Transit Blues paved the way for The Act.
The Act
The Devil Wears Prada
Solid State Records, Oct. 11
Largely written by keyboardist Jonathan Gering, The Act sees The Devil Wears Prada attempt to reinvent itself. Listening to "Lines of Your Hands" shows the band can do this without obnoxious trend-hopping. The song embraces hyper-emotive post-hardcore (by way of bottom-heavy emo-punk), atmospheric tremolo lines and impassioned vocals. Oh yeah, it's an honest-to-goodness love song. The romantic sentiment reaches further on "Please Say No," while "Chemical" gets real about the disease of addiction.
Mike Hranica's pained cries echo over the quiet synth drones and sequenced beats of "Please Say No," while Jeremy DePoyster's dynamic singing takes hold of the song's catchy, touching chorus. Depoyster's emotive melodies actually guide most of "Chemicals," letting Hranica take on a supplemental roll to intensify certain passages. The stripped-down arrangements, coupled with a noticeably blunter lyrical approach, suit The Devil Wears Prada well. Of course, these guys aren't about to jump ship from their heavier past.
The ominous leads and dissonant chugs on opener "Switchblade" will give longtime fans more to chew on. Even so, the halfway point throws some curveball vocal processing before locking back into a melodic hardcore chug-fest. "The Thread" ends with a breakdown straight out of 2009, but the song remains separate from classic cuts like "Big Wiggly Style" and "HTML Rulez Dood." The band now emphasizes atmosphere and texture over Myspace-era melodrama, which becomes much more apparent on "Wave of Youth," "As Kids" and "Even Though."
Whether it's how the former explodes from angsty post-rock to a crunchy alt-metal riff, or how the other two find guitarists DePoyster and Kyle Sipress embodying a Deftones-esque balance of thick distortion and eeriness, The Devil Wears Prada successfully navigates different facets of its sound. The Act's live recording plays a part in this, giving more rawness and velocity to Giuseppe Capolupo's addictive halftime beats and Andy Trick's chunky bass tone. Spoken-word-like screams and thoughtful singing effectively use the space left by sparse instrumentation—as does Gering in the production input.
The ethereal ambiance and delicate piano balladry of "Numb" prove Gering's worth both as a musician and a producer. Behind the soundboard, he expands and vividly realizes his vision. The song's polarized transitions to primitive hardcore work surprisingly well, united by a despondent lyrical narrative: "Push me 'til the very end/ This life was all but over/ When all of my friends found their graves."
The same remains true within the industrial hip-hop flavors of "Isn't It Strange." Rattling hi-hats and distorted bass synth are certainly a strange addition, but the band displays incredible taste as it boils the ending down to an outro of glossy piano and pristine vocal harmony. "Diamond Lost" also stands out in this regard, in that DePoyster's poppy vocal refrain works naturally against Hranica's sorrowful sounds. Even in drastically different settings like these, the band still plays very well together. It's clear the musicians believed in these songs beyond desperately buying for relevance.
"Spiderhead" closes out The Act with a crowd-pleasing surge of double bass and syncopated breakdowns, but The Devil Wears Prada still incorporates those recognizable ideas into a new artistic statement. Without going full butt-rock or electro-pop, the band treads new paths while remaining true. This album will likely underwhelm fans who want to relive their scene-kid phase but the songwriting chops on display here continue to keep The Devil Wears Prada away from stagnation.
Follow editor Max Heilman at Twitter.com/madmaxx1995 and Instagram.com/maxlikessound.