Album Review: The Garden pushes its own boundaries on U Want The Scoop?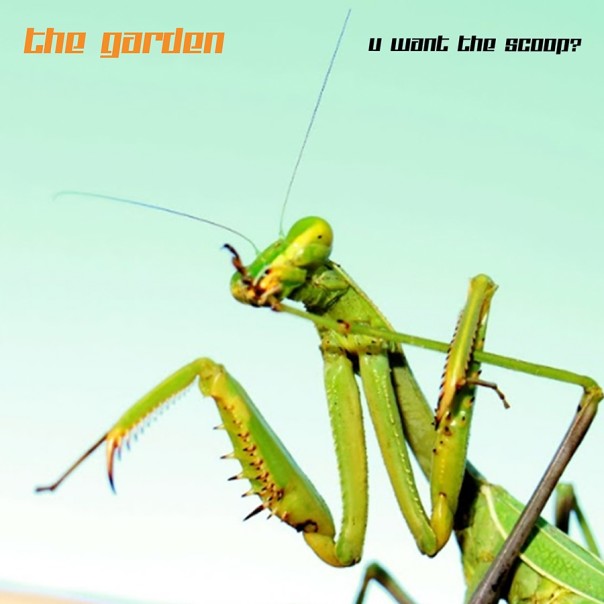 Twins Fletcher and Wyatt Shears, also known as art punk duo The Garden, have never been fans of the ordinary. In 2015, they released haha, on which they experimented heavily with their older garage punk sound. They've shown they're not afraid to take risks with their sound and their latest EP, U Want The Scoop?, continues this direction and pushes beyond the boundaries of their previous work.
Similar to their last album, the new EP is filled with synthesized drum beats and contorted vocals. Despite only having 5 new tracks, The Garden displays variety with how they use these elements. The twins show off their electronic and pop talents with synth keys on "All Access." However, they also use heavier, more fast-paced drums that exude a more classic punk sound on "Make Your Mark."
The album doesn't take itself seriously, which is good since the subject matter is mostly nonsense. On the chorus of the opening track, "Clay," the vocalist proclaims, "I like cereal but I ain't no serial killer." There are some more coherent concepts, too. On "Have A Good Day" the duo explores a more obedient approach to punk's usual theme of defiance through a sarcastic conversation with a police officer.
Otherwise, most of the EP seems to be an erratic mess of lyrics. This isn't a knock on the album, just a statement of fact. The lyrics are often accentuated by the wacky-sounding vocals. The variety in vocal implementation is commendable but doesn't really help elevate the project. In fact, on some tracks such as the intro to "You Want The Scoop," they come off as distracting.
Although the strange qualities of the vocals bring the focus to themselves, there is plenty in the background that is worth noting. The previously mentioned drums on "Make Your Mark" pair well with the synthesized keys and a lively pace of the track. These elements come together for a pretty good experimental pop-punk track.
U Want The Scoop? sounds like it'd be better suited as an artistic performance piece than an actual musical project. The duo seems to be self-aware of just how crazy it sounds; however, the eccentric vocals may turn some listeners away. Although they probably won't want to, listeners can only hope that the two use a better focused approach next time.
Follow reporter Hector Aguilar at Twitter.com/HectorJ_Aguilar.