ALBUM REVIEW: The Horrors thrill with dreamy flourishes of goth and dance on V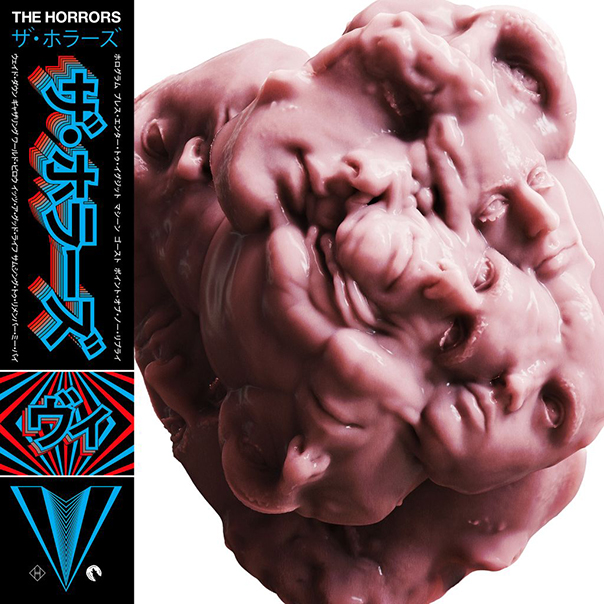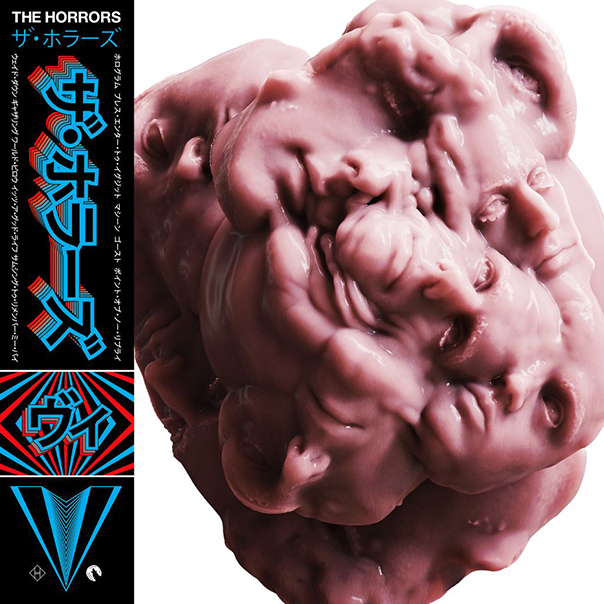 For those unfamiliar with English post-punk collective The Horrors, comparisons with any iconic post-punk act, namely Joy Division are inevitable. This applies to any band that brandishes thick bass and reverb-heavy baritone vocals. The Horrors are sometimes written off as paper-mache imitations of the genre's pioneers. These comparisons are feeble and inaccurate portrayals of the band's uniquely atmospheric essence.
With that being said, The Horrors have evolved their sound over the course of five albums, and with their latest record, they further that trend. It's been three years since their last album, Luminous, a mediocre effort that never quite matched the ravishing blend of post-punk, shoegaze and psychedelia brimming from their 2009 crowning achievement, Primary Colours. The band fell into obscurity at the hands of unfavorable reception. It was time for the gothic rockers to shake things up and shed their skeletal comparisons to post-punk icons of yesteryear.
With their newest project, V, The Horrors harken to their opaque, morose sensibilities with soundscapes that are imperviously gothic in nature but not as explicit—a welcomed notion for those who were enraptured by Primary Colours.
Compact and stylistically unto themselves, the band's V is nothing less than a danceable post-punk masterpiece that journeys into a nocturnal realm of reverberated guitars and shimmering synth pads from the '80s. The Horrors have been reborn from the ashes of the faulty Luminous, but stronger and more dynamic than ever before.
Each and every track explodes with sparkling effervescence and devastating percussion, beginning with "Hologram" and closing with "Something To Remember Me By," The hook-driven "World Below" is just one of many tracks on this album that pushes the band's invigorated approach into progressive territory without forgetting that these tracks are pop songs at their core. At times, the vocal melodies do tend to stray far from the infectious production. Frontman Faris Badwan's vocals may be as cavernous than ever before. They juxtapose nicely against the overwhelming density of dark euphoria derived from the band's humming keyboards and flares of sludgy guitars.
While remnants of their back catalog remain, The Horrors' latest is mystically nuanced with revitalized versatility and a profoundly sporadic pace. Each track takes on a gradual repose of dream-pop charm while dark wave-influenced synth tones brood beneath it all. On that basis, The Horrors' sonic evolution is refreshing, to say the very least. It's one distinguished by a domineering aura of cosmic balladry and mesmeric melodies.
With many skeptical over the band's direction prior to V, The Horrors' maturation and rediscovery of its true selves is a revelation. Somehow, the gothic fortification and muddy traces of the past has been maintained yet have been enveloped in crisp, romantic swathes of synthetic surrealism. Nonetheless, the band has dialed down their post-punk image for a milieu bathed in shoegaze, dream-pop and an odd-yet-familiar touch of gothic magnetism. The Horrors' V gifts us with one of the most surprisingly great albums of 2017 thus far.
Follow writer Kyle Kohner at Twitter.com/kylejkohner.