ALBUM REVIEW: The Monkees play their own tune on 'The Mike & Micky Show Live'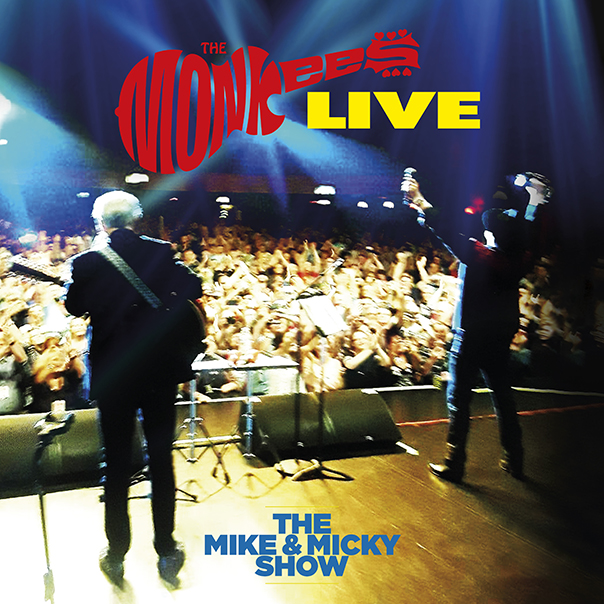 In 1920 poet T.S. Eliot wrote, "immature poets imitate; mature poets steal; bad poets deface what they take, and good poets make it into something better, or at least something different." In the 1960s this passage should have been amended with the clause, "Great capitalists cash in." When The Beatles broke onto the world stage in 1964 with "I Wanna Hold Your Hand," cigar-chomping studio execs recognized there was gold in them there "yeah, yeah, yeahs" and quickly set about capitalizing on the Fab Four's success. The Monkees were not so much born as they were created for one of several musical TV shows at the time.
The Mike & Micky Show Live
The Monkees
Rhino Records, April 3
Perhaps the first studio-created "boy band," the quartet of scraggly misfits was assembled by studio execs and comprised around telegenic frontman Davy Jones. The other three members of the band were selected from 437 applicants after an ad was placed in Daily Variety and The Hollywood Reporter.
The Monkees were soon starring in their own TV series, playing a slightly more obtuse version of The Beatles.
More than 50 years later, the two surviving Monkees, Micky Dolenz and Michael Nesmith, are back with a live album and a forthcoming tour. The Mike & Micky Show Live captures the two remaining primates in fine musical form. While the band has long been criticized for not writing its own songs or playing their own instruments, the new live album reveals those assessments to be misplaced.
On the new album, which was recorded at a 2019 show, Dolenz and Nesmith prove to be not only talented musicians, but gifted songwriters, as the record features original songs by both, along with all the band's old hits.
The Nesmith original "The Girl I Knew Somewhere" sounds less like The Beatles and more like a cool early '80s pop-rock tune, that is, until the harpsichord solo. Another Nesmith tune, "Listen to the Band," has a little bit of a country twang and nasal drawl as Nesmith sings, "Hey, hey, mercy woman plays a song and no one listens/I need help/ I'm falling again/ Play the drum a little louder/ Tell me I can live without her/ If I only listen to the band."
Dolenz takes the spotlight, singing on the classic hits, "Pleasant Valley Sunday" and "Mary, Mary," as well as lesser-known songs from the band's 2016 album, Good Times. On "Birth of an Accidental Hipster" Dolenz's vocals offer a world-weary softness as he sings, "Do you know/ When we go/ High on a rooftop, singing a song/ Cries of angels all sing along/ It's late and I'm scared, so please don't be long." These deep cuts often feel more personal and heartfelt than the bigger hits on the live stage.
But the big hits are there too. The band's first single, "The Last Train to Clarksville," kicks off the album with its jangly echo of The Beatles' sound. "Daydream Believer" departs from The Beatles' sound and creates something new and fresh, with its subdued verses and anthemic chorus. "I'm a Believer" also manages to carve out its own sonic niche and still stands quite well on its own even after so many decades have passed.
The musicianship on The Mike & Micky Show Live is top notch, buoyed by drummer Rich Dart, who's played with everyone from jazz vibraphonist Lionel Hampton to Paul Revere & the Raiders' singer Mark Lindsey. The album, produced by Monkees archivist Andrew Sandoval and mixed by Nesmith's oldest son, Christian Nesmith (who also sings and plays guitar), captures the band's live sound with 21st century fidelity.
Harold Bloom, the late Harvard literature professor, believed that all artists work to free themselves from the artists and influences who have come before, in much the same way a son struggles to liberate himself from his father's control. The Monkees probably struggled with this more than most musicians, especially as they were created to capitalize on their predecessor's success. But on songs like "Daydream Believer" and "I'm a Believer" The Monkees succeeded in taking The Beatles' sound and making something different. And that's all that T.S. Eliot could hope for.
Follow writer David Gill at Twitter.com/songotaku and Instagram/songotaku.