ALBUM REVIEW: Jack White and The Raconteurs fill out their sound on 'Help Us Stranger'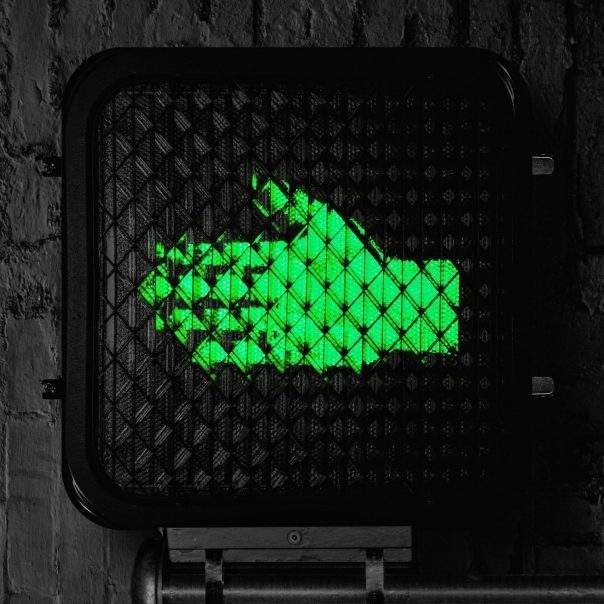 Jack White got famous for doing a lot with very little. As one half of The White Stripes, he became known for the earnest simplicity of his songs. His DIY approach and powerfully emotional music placed the Detroit native in a liminal musical space conjuring both Kurt Cobain and Muddy Waters. As hey enjoyed worldwide success, White stretched out in more virtuosic side projects, including The Raconteurs.
Help Us Stranger
The Raconteurs
Third Man Records, May 21
The Raconteurs' new album, Help Us Stranger, the band's first in a decade, distills this denser, more elaborate brand of rock and roll while still showcasing White's formidable songwriting chops.
The simple grace of the opening guitar playing on opener "Bored and Razed" would be at home on any White Stripes album. But soon, thunderous drumming, a second guitar and a dense, complicated wall of sound bear witness to White's sonic expansion. As he delivers the song's first verse, "Trolling myself in the mirror at night/ Keeping an eye on my grindstone future/ Staying away from the left and the right," his voice evokes the raw enthusiasm of fellow Motor City legend MC5 vocalist Rob Tyner.
The title track begins an old-school record flavor, replete with wistful acoustic guitar and plaintive vocals provided by Jack Lawrence. The murky recording skips and glitches, before the antiquated sounds give way to a huge, modern soundscape. In contrast to The White Stripes' minimalism, the song features multiple guitars both electric and acoustic, a clarinet, a Hammond organ, bongos, shakers, synthesizers, hand claps and cowbells.
Instead of the grungy garage sound of White Stripes records, Joshua V. Smith's production delivers this sonic tapestry in high fidelity. The mix is almost psychedelic in its dizzying combination of sounds, alongside drummer Patrick Keeler's sophisticated rhythmic backdrop.
"Only Child" is sparser and slower, catching White in a more wistful mood with simple acoustic guitar and a sparse rhythm track. White showcases his impressive songwriting chops as it provides a narrative arc for his rising intensity. The song also demonstrates White's ability to combine emotional heft with the pedestrian details of everyday life. Sings White: "Only child/ The prodigal son/ Has come back again/ To get his laundry done."
Other songs recall the punk enthusiasm of White Stripes classics like "Fell in Love with a Girl," but their subject matter is more topical. On "Don't Bother Me," White delivers a critique of social media: "The way you look in the mirror/ You're your biggest admirer/ All your clicking and your swiping/ All your groping and griping."
Both "Live a Lie" and "What's Yours is Mine" feature fairly standard power-chord-based riffing, balancing sparsity and thickness. While these songs call to mind vintage White Stripes tunes with their unvarnished intensity, the arrangements are noticeably more smart and complex.
Over its runtime, Help Us Stranger attests to a variety set of influences. The mellow and tripy "Shine the Light on Me" features rich vocal harmonies and a lovely piano melody that recalls Abbey-Road-era Beatles. "Now That You're Gone" also brings the Beatles to mind, but also the razor-sharp sparsity of early Sun Studio recordings with its minimal, bluesy keyboard and guitar groove. "Somedays (I Don't Feel Like Trying)" is also a straight-ahead rocker, as if White discovered an unrecorded Tom Petty song and made it his own. The heavy riffs add a nice swirl of psychedelia in the second half.
Help Us Stranger exists in a musical and temporal crosscurrent with bluesy rock, tube amps and old guitars while simultaneously evoking the future with synthesizers and cool sounding guitar effects. The band's cover of Donovan's 1973 song "Hey Gyp (Dig the Slowness)" features raunchy harmonica melodies and a serious shuffle beat, while the psychedelic intro to "Sunday Driver" has throaty power chords and and production effects that play with the stereo field—evoking both the MC5 and The Moody Blues.
Closer "Thoughts and Prayers," manages an erudition and complexity not often found in the sweaty and stoned world of rock and roll. White even manages a reference to Sullivan Ballou, the Union soldier who famously wrote a heartfelt letter to his wife just two weeks before he was killed at the First Battle of Bull Run. "I wrote a letter down for you/ Like I'm Sullivan Ballou/ It's a recipe for blue/ Like it's 1862," White sings. The song's old-timey, raucous acoustic instrumentation could accompany a more caffeinated version of Ken Burns' civil war documentary in a parallel universe.
It's White's simple heartfelt lyrics that provide the album's perfect closer: "I used to look up at the sky/ Up at the beautiful blue sky/ But now the Earth has turned to gray/ There's got to be a better way/ To contact god and hear her say/ There are reasons why it is this way."
Help Us Stranger is a testament to White's longevity and talent as a songwriter. The album proves he can deliver his sincerity against a sparse and simple musical background, or weave it into fuller, more nuanced tapestries that manage to sound both nostalgic and prescient.
Follow writer David Gill at Twitter.com/songotaku and Instagram/songotaku.