ALBUM REVIEW: The Rocket Summer's distinctive sound will cause 'Sweet Shivers'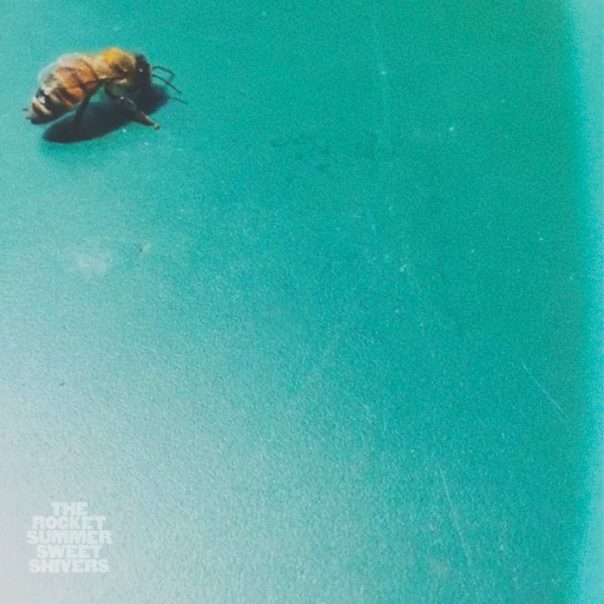 It would be a tragic understatement to say that the title of The Rocket Summer's Sweet Shivers epitomizes the appropriate reaction to its well-crafted illustration of internal conflict and its resolution.
Sweet Shivers
The Summer
LAB Records, Aug. 2
It's clear that during his two-year break, mastermind Bryce Avary spent his time wisely to perfect this album as much as possible. Musical depth is impressive, especially considering the fact Avary is not just the only writer and producer, but also the sole musician. His idiosyncratic approach once again leads to a standard-bearing alt-pop album.
Blending punk rock, vintage synthesizer sounds and contemporary production, the album begins with the mysterious atmosphere of "Morning Light." The song sets the horizon with calm guitar licks, but more intense riffs take over like the rising sun. It transitions into a harder rock passage, with the bass becoming pronounced and powerful. "Shatter Us" brings back the layered, nuanced grooves for which The Rocket Summer is best known. Sweet Shivers finds Avary very much in his element of tasteful ingenuity.
One of the most unique aspects of Sweet Shivers' sound is that, in the midst of blaring distorted guitars, Avary still manages to splash in some piano passages. The midsection of "Keep Going" offers an illustration of this feature, temporarily adding jazzy textures to the mix.
A common theme presented throughout Sweet Shivers, especially on "Morning Light," becomes the beach for a light within a noisy world of darkness. It's an easily relatable road to follow alongside Avary over the course these 13 tracks, speaking for those who feel like the world is caving in around them. The Rocket Summer exquisitely addresses those feelings through its emo-influenced musicality.
Though The Rocket Summer's tone often reflects a sense of despair, this album also manages to give a breath of fresh air through more upbeat cuts like "5 4 3 2 1 Z." Lyrics like "Saturday, we'll dance the pain away" keep a hopeful atmosphere alive. This anthem gives listeners permission to let go of any negative feelings and to just "dance to your broken heartbeats." The song's electric piano-driven intro transitions to a half-time shuffle beat and brassy synths give it an infectious vibe to match the theme of dance.
A spirit of individualism becomes another recurring theme throughout the album. Avary's a purveyor of living your best life whenever you can and establishing a distinct path to walk. Toward the beginning of "Morning Light," Avary can be heard saying that you can "be what you can be." However, an undercurrent of pain remains close by as Avary states that something always tells him to stop pursuing his lofty dreams. Still, many album passages shift upward, as Avary fights his mind's demons, resolving to "radiate, illuminate, create."
Avary's unique vocal timbre is on full display on the old Coldplay-like "Gardens." It shows that he still sees his roll as an arranger and lead vocalist as equally important. Indeed, his bodacious, catchy arrangements are as musically involved as they are fun to sing along with. Its a compelling return to an era where instrumental dexterity was commonplace in pop.
Sweet Shivers reflects Avary's relation to synesthesia, mirroring the vibrant colors he associates with his writing. The short romantic acoustic number "Wannalife" makes an interesting connection to this subtext. "I want a life with the world in it, I want to see everything," se reiterates multiple times.
The album closes out with "m & m," which gives listeners a sense of resolution with a "no regrets" attitude. Avary moves past heartbreak in the "rearview mirror" of his mind, returning to the classic The Rocket Summer emo sound after some striking songwriting twists over the course of the album.
Sweet Shivers is like musical soul food, bringing a sense of cognitive and emotional restoration. The Rocket Summer's sound remains a singular vessel of nuanced songwriting, unmistakable singing and uplifting messages.
Follow writer Amelia Parreira at Twitter.com/AmeliaParreira.