Album Review: The Shins let James Mercer shine on Heartworms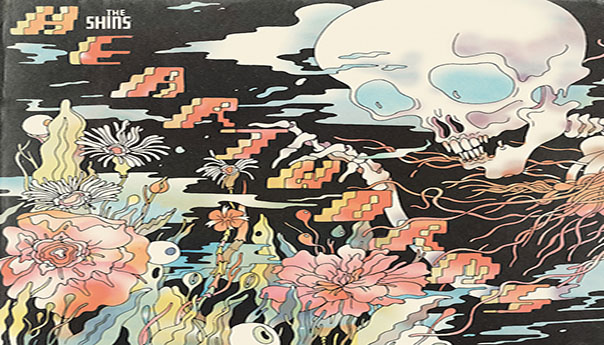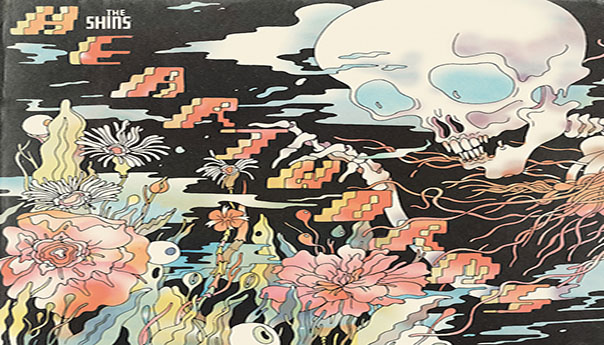 If the title Heartworms, were a play on the term "earworms," it would be an exceedingly apt descriptor for the Shins' fifth record, because its 11 catchy and emotionally relatable tracks seem bound to lodge themselves firmly in both the ears and hearts of listeners.
Heartworms
the Shins
March 10
The Shins are back after a five-year hiatus. The band and leader James Mercer have done what they do best—produced a well rounded record, anchored by thoughtful, accessible lyrics and catchy pop tunes that stand firmly on original ground.
Mercer's misgivings about the way society treats women take center stage on the record's poppy and sonically upbeat opener, "Name For You," which the 46-year-old wrote with his daughters in mind. The song begins with the idealistic lyrics, "In a world dearly won/ Well it's yours love/  You can move it around."
But from there he recognizes the negative branding  thrust upon women who speak their minds or have the audacity to want more out of life than marriage and motherhood: "They've got a name for you girls/ What's in a name?/ They've got a name for everything/ All of the clothes that you wear."
He goes on to call attention to society's absurd beauty standards and the shame women are expected to feel: "You're flipping through the check-stand rags/ It appears there ain't no time to waste/ You're getting on in years/ You can keep your camera/ You can just never eat again."
The jewel of Heartworms, though, is the folksy-pop Americana hybrid "Mildenhall." Reminiscent of some of the Shins' early hits, the gentle strumming of guitar and steady drumbeat provide a solid background for Mercer's tale of his adolescent musical epiphany on the other side of the pond.
He recounts his teen years in Britain as an Army brat, when his country singer father was stationed at a Royal Army Air Force base. The track opens with the sound of falling rain, and the sonic and lyrical picture he paints has such high definition that you can feel the teen angst: "The cobblestones made it hard to skate/ I thought my flattop was so new wave/ Until it melted away in the Suffolk rain/ Oh goddamn you miss the USA."
Mercer's angst was ameliorated after a classmate introduced him to indie music, which ultimately changed his life. "Then a kid in class passed me a tape/ An invitation not the hand of fate," he sings. And toward the song's end we hear the sound of rain again as Mercer relates the birth of his art:  "I started messing with my dad's guitar/ He taught me some chords just to start me off/ Whittling away on those rainy days/ And that's how we get to where we are now."
The Shins have come a long way since the days of Garden State.  Despite a handful of lineup shuffles over the years, the band continues to create a sound with which fans old and new alike can connect on a visceral level.
Follow reporter Julie Parker at Twitter.com/jpwhatsername.