ALBUM REVIEW: The Soft Cavalry makes an intimate, illustrious debut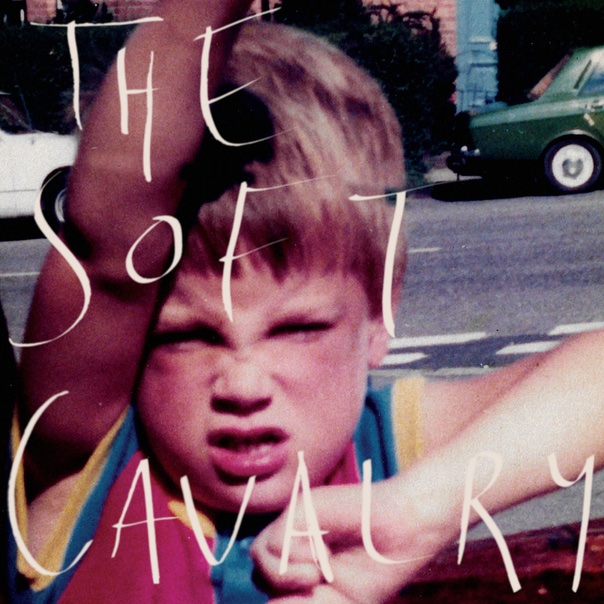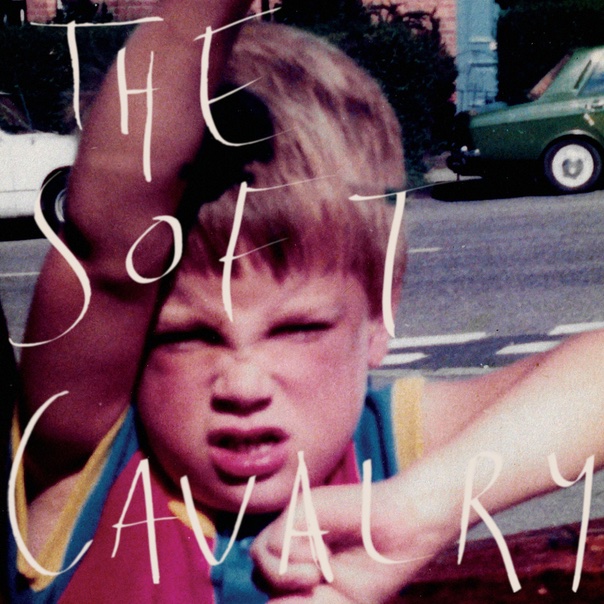 Though its story surrounds Slowdive's Rachel Goswell, The Soft Cavalry is largely the project of her husband, musician and Slowdive manager Steve Clarke. The 56-minute self-titled LP tracks his journey. With vocals and other support from Goswell and production by his brother, the album combines intimate songwriting, lush ambiance and arresting crescendos for a soothingly cathartic listen.
The Soft Cavalry
The Soft Cavalry
Bella Union, July 5
The three singles do merit comparisons to Slowdive, though it's clear right away that Clarke has a style to call his own.
Opener "Dive" has a bedroom pop vibe to its simple, warm beat and catchy guitar lick, but its lush, heavily layered ambiance builds to a surprising climax. "Bulletproof" and "Never Be Without You" both make use of minimal drum loops for a more poppy approach.
Its Clarke's complex layerings of keyboard, guitar and voice that support these more stripped-back cuts with multifaceted atmospheres and arrangements. He and Goswell, as one could expect, have incredible vocal chemistry in both harmonizing and how they fade in and out of the mix. The last single solidifies the album's key component as a love story: "I'll say this now/ Before the years fade into one/ I know I've been loved by you." It's truly heartwarming to hear husband and wife harmonize over the rocky start to their relationship.
Goswell's serene voice takes the vocal lead on "Passerby," a percussion-free venture into the "dream" side of dream-pop. The depth and breadth of the song's melodies and chord progressions shows an attention to detail far beyond a catchy tune. It's a backdrop for a song about a new beginning in uncharted territory. That theme reappears on "Spiders," comparing the web-building process to the gradual, often uncertain start to a positive outcome. Its grimy bass riff, echoing piano notes and powerful drum loops take on an almost trip-hop form, gradually expanding into an ornate tapestry of gothic psychedelia.
As is typical for dream-pop, Goswell and Clarke's voices tend to blend with the instrumentation. What separates this album from lesser ones is the robust sonic palette. Deeper cuts reveal an array of directions, from the psych-gaze of "The Velvet Fog" to the orchestral rock of "Careless Sun." Tom Livermore's janky guitar stabs and drummer Stuart Wilkinson's whacking back beat lay the foundation for the former's Pink Floyd and My Bloody Valentine crossbreed, while the latter contrasts cinematic strings and Jesse Chandler's dramatic piano flourishes with sci-fi sound effects and robotic vocoder filters. By finding beauty in the most unlikely of circumstances, Clarke is able to inflate his lyrical and musical ideas to incredible proportions.
Drone pop tune "Home" is propelled by a surprisingly intense drum and bass performance, but Clarke doesn't need rock and roll to make his point. "Only In Dreams" finds its footing in lazy acoustic guitar strums and reverberant piano chords, guided by psych-rock vocal harmonies and rapturous flute crescendos. Starting as another acoustic cut, "The Light That Shines On Everyone" rises to a bird's eye view via orchestral and synthetic embellishments.
These intimate living-room-sized foundations allow Clarke to reconcile his aspirations with reality, and while his gorgeous harmonies with Goswell and meticulous instrumentation could represent his belief in "magic" as dark days come and go. While "Mountains" reaches for the heavens with passionate beauty, it remains grounded in Clarke's disillusionment about his youthful aspiration.
"The Ever Turning Wheel" ends the album with a feeling of hope and resolution in spite of life's constant cycle of change. It progresses like an Ágaetis-Byrjun-era Sigur Rós song, from ethereal soundscapes to a solid rock groove and a transcendent finale of rumbling synths and glorious orchestration. And yet it can break down to an emotive embrace of life's trials and tribulations. The Soft Cavalry definitely has the feeling of sat-on ideas brought forth by renewed inspiration. At once self-examinatory, romantic and adventurous, Clarke's debut is the dream-pop masterclass no one knew they needed.
Follow editor Max Heilman at Twitter.com/madmaxx1995 and Instagram.com/maxlikessound.