ALBUM REVIEW: The Staves find harmony and humility on 'Good Woman'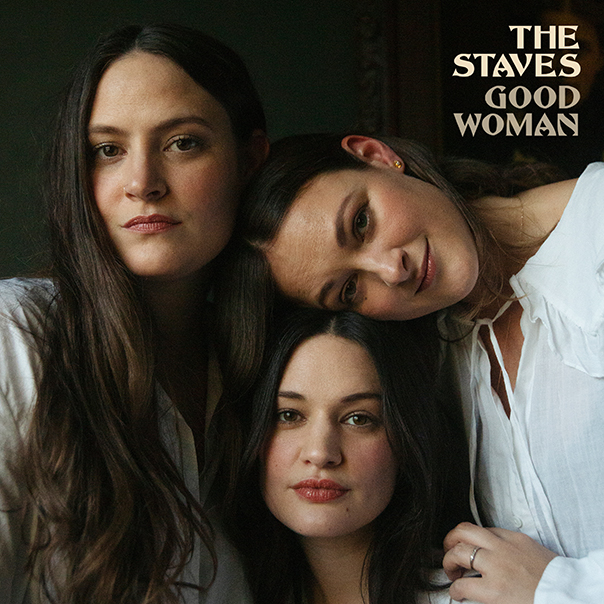 British trio The Staves' newest album Good Woman, makes one thing clear: It's really hard to always be a really good person. It's been nearly six years since the sisters—Emily, Jessica and Camilla Staveley-Taylor—released their last album, If I Was, but the wait was well worth it. The newest record is a collection of folk-pop, with stunning harmonies and vocal collaboration, flowing from naivety into introspective epiphanies of one's failures and mistakes. In the end, the sisters find a simple answer: maybe the best woman is the one who's trying.
Good Woman
The Staves
Nonesuch, Feb. 5
8/10
Writing and production began back in 2017, which has resulted in some tracks being recorded and layered over demos, field recordings and ambient noise—highlighting the journey it took to create each of the songs. Jessica has described the album as a patchwork of sonic spaces. They range from the very mellow, as the sisters' voices glide over one another seamlessly, becoming one—to pure pop, with beats full of momentum and melody. Sparse, flowing lyrics and quiet acoustic backings accentuate the songs. It's easy listening, as the stories flow organically from one to the next.
The title track opens the album with a low hum over the murmur of conversation, as the sisters sing of straightening their backs, covering their mouths and telling themselves they are indeed being good women. The song builds, their insistence of purity also growing into a crescendo when they are knocked into realizing it may not be true after all. As the album progresses, so does their knowledge of self-worth.
A series of emotional events, including the unexpected death of their mother, the birth of Emily's first child and a painful end to Camilla's relationship, affected both production and charged emotions during recording sessions. Producer John Congleton noticed how the sisters were affected by everything they had been through and told them he wanted to hear more of what they had to say. "I was really encouraged by someone actually listening to where we were at as people, as musicians, as sisters," Emily Staveley-Taylor has said.
A bulk of Good Woman are stories of ill-fated romances—one's that should probably end, but just do not. On "Devotion," piano playing and snapping accompany the trio as they acknowledge loyalty will be their downfall. "And you're carrying me home/ How sweet/ Life in the backseat/ Devotion be the death of me," they sing.
Then on "Paralysed," over a simple ukulele strum: "And I know, you are yours, not mine/ And I know, I'm being left behind." The theme returns again on "Satisfied," with its slow guitar playing and tambourine: "And it's never enough, 'til you know its dead/ Keep wasting all your time trying to meet it there."
It's not until "Failure," where they openly admit mistakes, voices cracking as they shout, "Nobody wants to sing with me/ Nothing left to bring to me anymore/ And I know why/ So high five." No longer willing to regret decisions, the sisters, or the roles they play, admit to killing the vibe and pissing on the party, making this the real highlight of the album.
Perhaps their most stunning vocal collaboration comes on "Trying," as they apologize for simply doing their best. A simple piece seeped in the influence of another Trio—Dolly, Emmylou and Linda Ronstadt—who were able to conjure similar magic with their harmonizing and blending of genres, the track is light and simple, building and rolling back again, finishing bluntly: "I'm in my room/ And that's all there is." And really, what else can we ask of them? 
Follow Domenic Strazzabosco at Twitter.com/domenicstrazz and Instagram.com/domenicstrazz.