ALBUM REVIEW: The Streets' latest ensures that "None Of Us Are Getting Out Of This Life Alive"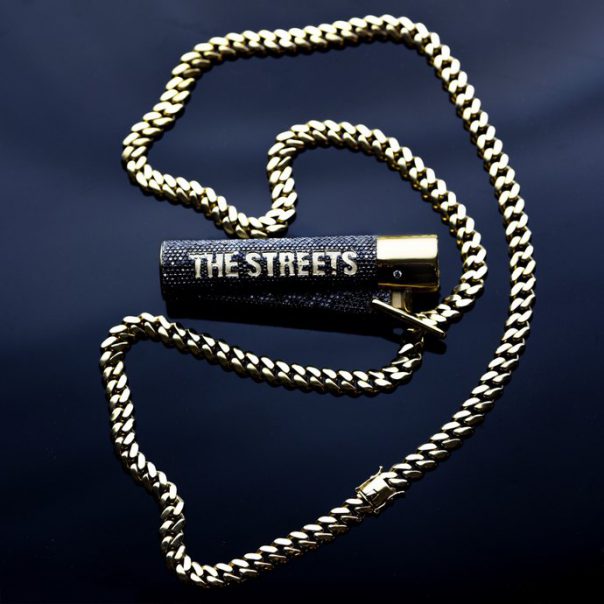 London has cultivated a popular and distinct hip-hop scene. Its eventual merge with the city's underground electronic music scene in the 2000s led to grime, with its choppy rapid-fire lyrical patterns and accelerated tempos. Mike Skinner the creative force behind of The Streets, is one of the best established acts in the genre. Skinner hasn't released much since dual 2011 mixtapes Cyberspace and Reds and Computers and Blues. He's finally back with a new mixtape in None Of Us Are Getting Out Of This Life Alive. But if anything, the newest entry to The Streets' catalog shows Skinner's rust.
None Of Us Are Getting Out Of This Life Alive
The Streets
Island Records, July 10
2/10
An icon in England, Skinner has collaborated with the likes of Kano, Muse and most recently, Tame Impala, curating an experimental sound influenced by New York hip-hop legends like DJ Premier and Erick Sermon, which comes through in the mixtape's production. Despite Skinner's decades of experience—going back to the '90s — None Of Us Are Getting Out Of This Life Alive comes across as derivative, whiny and disappointing.
The mixtape opens with "Call My Phone Thinking I'm Doing Nothing Better," guided by a simplistic piano melody over some synthesized clapping snares. It's a pleasant instrumental that embraces more traditional production stylings. Skinner proceeds to rap about being on his phone and receiving calls from an ex he doesn't want to talk to, passive-aggressively leaving the call to go to voicemail so he can return to whatever it was he was doing just prior.
The title track employs some distorted electric guitars, evocative of El-P's Definitive Jux years producing for artists like Aesop Rock and Cage. The disjointed lyrics of this song touch on topics ranging from politics to love, isolation and so on, making it hard to care for long about what Skinner is talking about.
Production is still a strength for Skinner, as the instrumentation on each track is generally pleasant and well-suited for more lyrically talented artists to hop on and assist in making what could be some very impactful music. Yet the repetitive nature of his droning choruses, along with the fact that Skinner only raps in one blasé and disinterested style, makes it difficult to take the mixtape seriously. In some cases, he doesn't even bother to complete the elementary rhyme patterns he imposes. So whenever one of the many guests featured outperforms him on a verse, it's frustrating. South London rapper Ms Banks makes an entertaining appearance on "You Can't Afford Me" and Oscar #Worldpeace on "The Poison I Take Hoping You Will Suffer." On both songs, the guests end up carrying the better parts of the track, while Skinner disinterestedly drones on about his phone and girls.
"Eskimo Ice" in particular gets under your skin, partly due to the preachy lyrics about dating laid over a club beat that feels like it sampled one of the ice-themed levels from "Super Mario." The Streets tops it off with an obnoxious chorus that highlights just how tone-deaf the song is in a time where racial conflict and inequality is at the forefront. Skinner may be trying to reference formative grime track "Eskimo," by Wiley, but remember that the term has its roots in dehumanizing language used by colonizers to group Inuit and Yupik people together. Not even Dreyer's Ice Cream wants a piece of this. And in the middle of this, Skinner finds a place to drop a palm-meet-forehead line as he drops generic party bars about dating: "Think about your content/ Find the light for your stories."
The mixtape continues to drop even more vapid and obnoxious songs like "Phone Is Always In My Hand," "Same Direction" and "Take Me As I Am," about topics ranging from being on your phone to girls problems.
Skinner offers a respite from the duller moments of the mixtape on "Conspiracy Theory Freestyle," where at its best The Streets offer a tepid political critique of how those in power attempt to warp and manipulate narratives and how people need to think more critically about the information presented to them.
None Of Us Are Getting Out Of This Life Alive embodies many of the most contrived and tired clichés that have rattled hip-hop over the last few years, and it's disappointing that someone who has been around since the golden age of hip-hop cannot seem bothered to try to talk about anything outside of the realm of whatever the kids are on about these days.
Lupe Fiasco's The Cool explored the enigmatic facade of what it means to be cool, Kool Keith told stories of alien doctors and rock stars from outer space as a metaphor for contemporary societal issues on Black Elvis/Lost In Space and Dr Octagonecologyst. It's time to evolve and speak to more inspiring and material matters, but this new mixtape by The Streets isn't moving hip-hop forward in any meaningful way. In a sense, the most apropos thing this mixtape has going for it is its name.
Follow editor Tim Hoffman at Twitter.com/hipsterp0tamus.