ALBUM REVIEW: The Vaccines escape the chaos 'Back in Love City'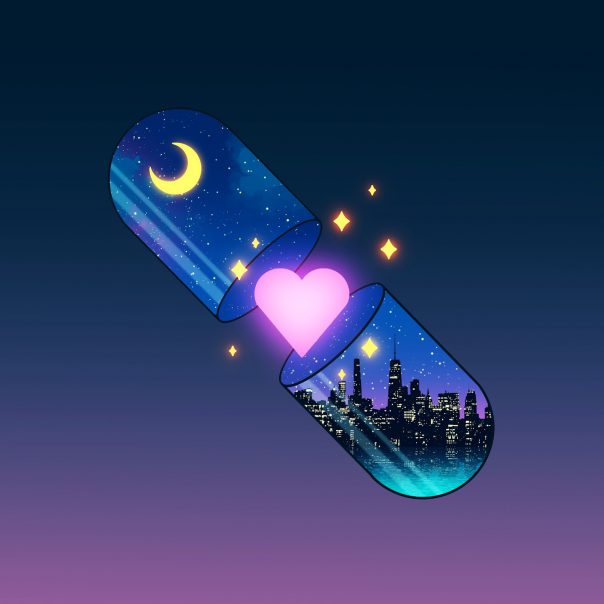 History proves an airtight case could be made for escapist pop music during bleak times. Though songs like "Revolution" and "Sympathy For The Devil" are mainstays for archival footage of 1968, in reality, "(Sittin' On) The Dock of the Bay" dwarfed both in terms of sales and airplay in the dark unrest of that tumultuous year. The necessity of the unnecessary is an art form in and of itself. Pop music has a spectrum that makes space for the good, the bad, and the K-pop alike. It works in spite of any backdrop focused on political violence, natural disasters, or yes–even global pandemics.
Back in Love City
The Vaccines
AWAL, Sept. 10
8/10
Can we turn away for three and a half minutes? Should we? What if it were life-sustaining and vital to do exactly that? 
That's what The Vaccines fourth LP, Back In Love City, suggests we do, albeit with a bit of a sci-fi twist. Vocalist and head songwriter Justin Young frames the album's songs as the stories of lost souls escaping frightening "Blade Runner"-like fictional futurescapes. They're looking to replenish their spent emotions in a place called Love City, where anyone can go to feel safe and loved in ways that are nearly forgotten back in the real world.
Escapism as self-care sounds pretty good, and so does this album. Daniel Ledinsky's modern pop production comes across more like branching out than selling out and is a great sonic foil for the stomping heaviness of tracks like "Wanderlust" or "XTC" and the dirty disco drive of "Bandit." Ledinsky assembled the album with the group in a residential studio just outside of El Paso, Texas, where the Vaccines and production team lived and worked together in the months before the pandemic started.
"Alone Star" gallops along with trademark rolling surf guitar runs that power so many of the Vaccines best songs as Young sings about a man emotionally crashing while trying to assure someone–perhaps himself–that "you are not alone."
The other Texas call-out, "El Paso," is one of the more mellow and introspective moments on the album. It features references to walls closing in and ceilings collapsing over gently plucked guitar. These two tracks pre-date COVID-19, but it's not a huge leap to imagine how recording an album just miles from Trump's attempted border wall might have informed the despair, anger and dread that required Young and his bandmates to create a Love City to escape to.
A few short months after completing the album, El Paso would become one of the hardest-hit communities by the pandemic and it's impossible to disconnect Young's plaintive delivery of the song's hook "Who wants to live like this?" without making that connection. It may be unintended, but it's the hardest-hitting moment on the album.
But hey, this is a Vaccines album, so we're due for equal parts gloom and liberation. The many stylistic twists and turns on Back In Love City run the gamut from some of the heaviest, most aggressive stuff they've done, to some flawlessly executed pop in songs like "Headphones Baby" and the ELO-flavored title track. It might be about two songs too long, and there are a few tracks like "Jump Off The Top" that are destined to be better experienced live, but as a sum of its parts, Back in Love City really hangs together. There are wonderful surprises along the way and many moments of reinvention born more out of confidence than curiosity.
A decade ago The Vaccines came and conquered the music scene with anthemic, self-obsessed confessions of their messed-up lives on the debut album What Would You Expect From The Vaccines. When Back in Love City goes to the places we don't expect, it's a trip worth taking.