Album Review: Thurston Moore explores Rock n Roll Consciousness on 5-track solo album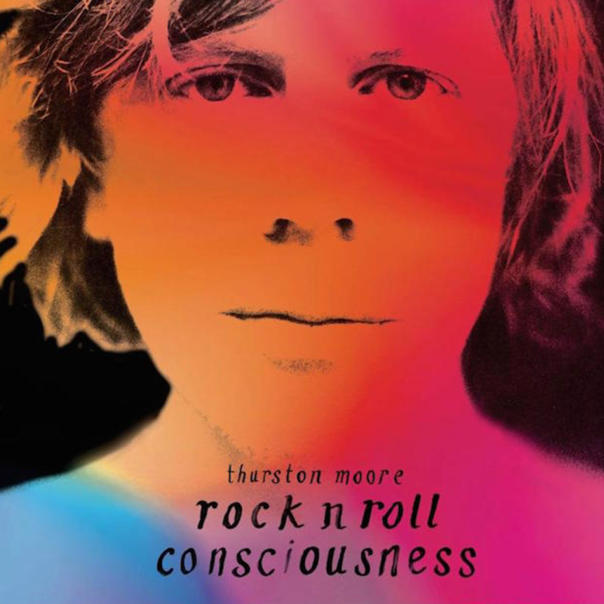 Upon first glance, Thurston Moore's Rock n Roll Consciousness appears to be an EP, including just five songs. Those songs, however, stretch and unfold to fill more than 40 minutes with experimental and expansive music that could only be created by Moore.
Rock n Roll Consciousness
Thurston Moore
April 28
He hit London's The Church studios with a lineup with which he's familiar. Moore, Deb Googe, James Sedwards and Steve Shelley have been playing together since 2014, which is evident on some of the album's extended instrumentals.
Opening with the appropriately named "Exalted," the album begins with quiet intensity. For nearly eight minutes, the song sounds as though you're eavesdropping on a well-tuned band's jam session. Sparse guitar and quiet drums eventually give way to more layers and lyrics for the final third.
The energy that builds so slowly on "Exalted" finally explodes on "Cusp." A beautiful release of noise and harmony, the song harkens back to Moore's work with Sonic Youth. Like the album's first track, the lyrics of "Cusp" were written by poet Radio Radieux.
"Turn On" may be the catchiest tune on the album, but due to its 10-minute length is unlikely to get much airplay. Here, Moore's incredible ability to create a multi-layered and epic song is at its best. Though he wrote the music for all five tracks on Rock n Roll Consciousness, none is more cohesive than "Turn On." Flirting with a harder, distorted sound at times, which allows Sedwards to show his skill on guitar, the song comes back around to a constant, driving hum.
Melancholy "Smoke of Dreams" follows, delving into the album's darkest place. "Smoke of dreams/ They pull you in/ To the crazy city's dim light," Moore drones. His lyrics seem to invite listeners to explore the grittiest element of urban life.
Rock n Roll Consciousness wraps up with "Aphrodite," a classic example of No Wave, appropriate as Moore is one of the fathers of the movement that took hold in the early '80s. Calling to "my divine sorcerer," he dabbles in mysticism and soaring guitar as the album comes to a close.
The Thurston Moore Group rolls through San Francisco's The Chapel on May 12 as part of their North American tour. Get tickets here.
Follow journalist Brandi Smith on Twitter, Facebook and BrandiSmith.me.