REVIEW: Tigers Jaw wants everyone to know 'I Won't Care How You Remember Me'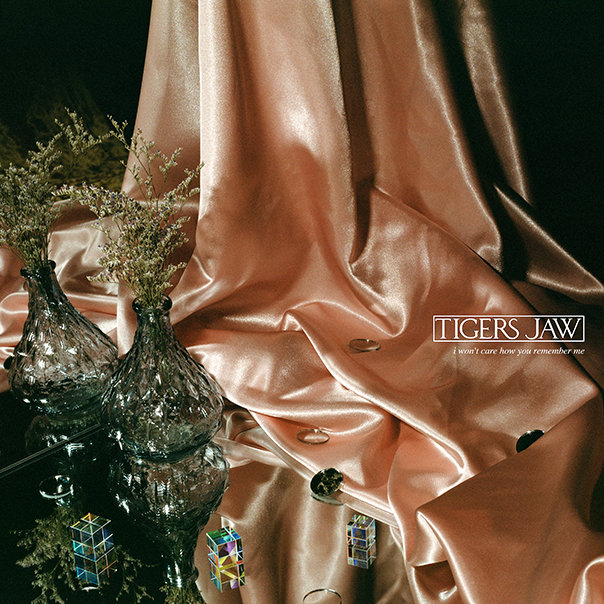 The rise of emo pop and pop-punk during the 2000s has served as both a source of nostalgia and revulsion from millennials and zoomers alike. Love it or hate it, it defined the decade and a generation of disaffected youths enduring uncertain times amid a culture of fear created in the post-9/11 world while a general sense of dysthymia festered in the hearts of the suburbs. This led to an onslaught of songs about searching for some enigmatic sense of something "greater," romanticizing flocking to the city, spending time with friends and complaining about how "nobody understands me." Tigers Jaw exemplified this era of music.
I Won't Care How You Remember Me
Tigers Jaw
Hopeless Records, March 5
6/10
Tigers Jaw rose to the top of a scene that had a heavy helping of influence from the Fueled By Ramen generation of bands like Yellowcard, Paramore and Fall Out Boy. We're approaching the 20-ish year mark on the genre's rise, so we are about due for a revival.
The group's newest release, I Won't Care How You Remember Me, carries both the strengths and weaknesses of the melodramatic genre. While many of the songs are delivered with a vulnerability and sense of longing and disconnect that one would come to expect, the album exhausts these themes (that were already exhausted to begin with) around the halfway point.
The opener and title track kicks things off with a bouncy, acoustic guitar ballad with some light backing piano as one of the two lead vocalists—Ben Walsh—croons, recounting a mutual breakup of what appears to be a toxic relationship.
The track then kicks things up with a brash jump into wailing electric guitars and thunderous percussion. Walsh closes out the song implying that he continues to carry the pain of this relationship even after the breakup is done. Unfortunately, this is where Walsh's songwriting appears to be at its peak (assuming he wrote only the songs he sings on), as many of the songs wallow in the overly sentimental lovelorn tropes that were played out by the time Hoobastank's "The Reason" got radio play—gradually wearing down the listener.
By contrast, fellow bandmate and singer Brianna Collins appears to offer some more versatility with her tracks, "Cats Cradle," "Lemon Mouth" and "Commit," which manage to build on similar themes without coming across as cliché. "Commit" in particular feels like it draws upon the strengths of early Paramore, with a percussive-driven opening followed by a strong but steady electric guitar pick-up—as she sings about falling for someone she knows isn't good for her. The song plays on the fallibility of one's judgment when infatuation sets in, which feels refreshing for a genre rife with songs about dysfunctional relationships.
"Lemon Mouth" also stands out as a particularly interesting track. Collins sings in abstract metaphors about someone haunting her dreams—with sparse indication of who this person is and what they mean to her. "Saw you in a recurring dream/ Spoke to me through clenched teeth/ If I don't write it down I won't remember/ If I don't say it now it's gone forever," Collins sings. The melody is reminiscent of Jimmy Eat World, with its instantly catchy electric guitar riffs and driving tempo.
I Won't Care How You Remember Me models the strengths and weaknesses of the emo genre as a whole. Torn between the complexities and nuance of emotional turmoil and the tired tropes that have also made the genre infamous—its hard to say who this album is likely to appeal to: 30-somethings on a nostalgia bender or the next wave of reverse-mullet-wearing teens desperately searching for their identity amid the turbulence of uncertain times.
Follow editor Tim Hoffman at Twitter.com/hipsterp0tamus.