Tom Morello lacks cohesion but not great songs on 'The Atlas Underground'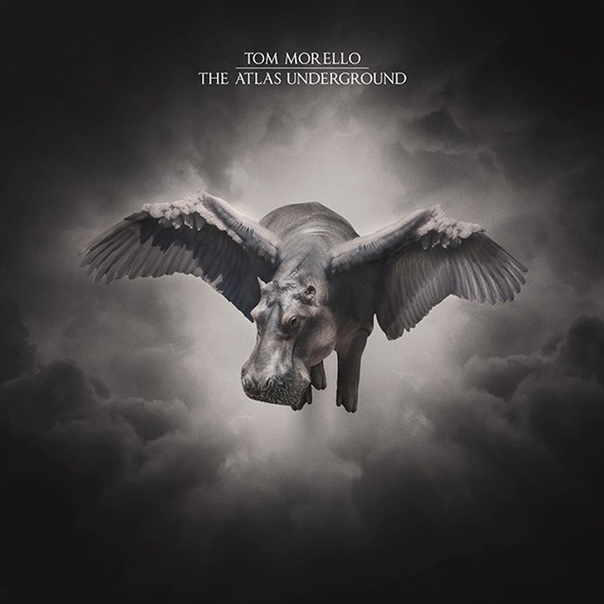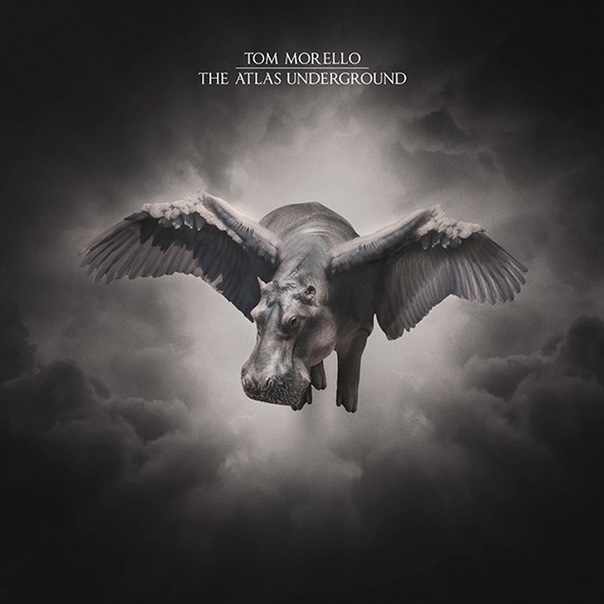 At 54 years old, and 26 years after his most famous band's debut, guitarist Tom Morello is releasing The Atlas Underground, an album of collaborations with a variety of contemporary musicians.
The Atlas Underground
Tom Morello
Oct. 12
This stage of Morello's career recalls Santana, who released 1999's Supernatural at 51 years old with help from newer artists. The two artists execute their similar concepts in different ways. Supernatural maintained Santana's Latin-inspired sound with the guest artists pushing him into poppier direction. With The Atlas Underground, Tom Morello mostly lets the collaborators guide the style. Morello's latest offering sacrifices cohesion for musical diversity, to the point it often doesn't sound like it came from him.
Tonal shifts abound in Atlas's first three songs. Opening track "Battle Sirens" throws us into the collaborative spirit with an instrumental collaboration with the Australian electronic duo Knife Party. It begins like a typical Tom Morello song, driven by his trademark guitar style and without electronic embellishments. But at the 90-second mark, the bass drop takes a very different turn.
"Battle Sirens" is the first violent tonal style change. It's followed by "Rabbit's Revenge" featuring Big Boi of OutKast and Killer Mike of Run the Jewels. Thematically this is closest to the various flavors of Rage Against the Machine, or his current incarnation of the band, Prophets of Rage. If Chuck D or B-Real decide to drop out of Prophets, Killer Mike would make a fantastic replacement.
The third track, "Every Step That I Take" featuring Portugal. The Man and Whethan, goes in a totally different direction. It's the closest to the mainstream turn Santana's Supernatural took. It seems designed to appeal to fans of the more current acts. Whethan and Portugal. The Man fans will likely love it. If it was on one of their albums it would be a brilliant collaboration. Morello's fans who bought an album with his name on it will likely be a bit confused.
Nearly all the rest of the tracks fall into one of those three styles—none bad, by any means. Each change-up brings Morello's style to an audience that may not be familiar.
Hearing Morello's guitar supplemented by EDM techniques is pleasingly novel. It's certainly a refreshing change from metal, folk and that stint with Springsteen's E-Street Band. Morello's signature guitar effects mesh well with the genre, and it works equally well on other electronic tracks "How Long" (with Steve Aoki) and "One Nation" (with Pretty Lights).
Likewise, matching Tom Morello with current rappers like Vic Mensa on "We Don't Need You" brings Rage Against the Machine's message to a new generation by replacing Zack de la Rocha's '90s vocal style with a more modern version. Morello's guitar work, as well as the throwback aesthetic he brings, makes it more palatable to someone from the '90s than it would usually be.
Where the album's continuity and flow suffer the most is the third aforementioned song type. The first two are distinctly Morello but with electronic influence or a different style of rapper doing the vocals. They're different but share a common thread. But then there's  "Find Another Way," with Marcus Mumford singing lead. It sounds like a Mumford & Sons track. Morello would have been better-served expanding the number of songs in this style and releasing then as a second compilation-style disc, so that both could have more consistency.
That said, the whole concept of Tom Morello adding texture to another artist's work is worthwhile because of K.Flay, featured on "Lucky One." As good as she is at hip-hop and electronica, she is even better backed by hard rock.
Another special mention goes to the final track, "Lead Poisoning," which features GZA and RZA of the Wu-Tang Clan, and trap EDM artist Herobust. It harmoniously joins the three song types. The first verse is a Wu-Tang song with an electronic chorus. But Morello's distinctive guitar work drives the later verses. It's the most collaborative cut, and the purest sign of the original vision for the album.
Whereas Satana used the star power of the collaborators to bring Santana's sound to a new generation, The Atlas Underground ends up sacrificing Morello's style in a disjointed collection of the collaborations. It probably won't sell 30 million copies, and it probably won't win eight Grammys. Fans of the collaborators will like those specific songs, and Morello's fans will probably consider it hit and miss.
Still, fans of both Tom Morello and the collaborators should love this album. Its flow is a bit too choppy to comfortably give it a listen from front to back, but as a collection of singles, there isn't a bad song here.
Follow editor Daniel J. Willis at Twitter.com/BayAreaData.