ALBUM REVIEW: Touché Amoré heals through classic screamo on 'Lament'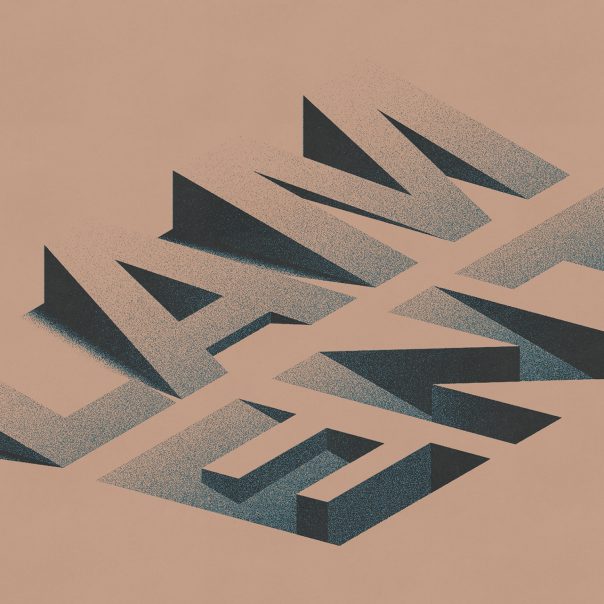 The raw emotion of Stage Four brought Touché Amoré to astounding heights. But it's hard not to wonder where the band would go after an album centered around singer Jeremy Bolm's mother's death from cancer. A follow-up was not only sought after but necessary. More than anything else, fans needed to know whether Bolm has recuperated and transcended such his personal tragedy. What Lament presents is just that: an attempt to make sense of the chaotic evils of human existence. The compositions are a bit more straightforward than those on Stage Four, but that plays into the forward thrust this fifth album represents for the band.
Lament
Touché Amoré
Epitaph, Oct. 9
8/10
Bolm's continued story takes center stage on the album's singles. "Reminders" and "Limelight" grapple with the process of moving on while understanding some hurts never fully leave. The former's punk-like stomp and the latter's heart-rending slow burn ground the singer's lingering feelings toward his mother—torn between a desire to restore himself and to continue to mourn her.
This theme reaches more clarity with the lyrics of "I'll Be Your Host:" "At what point is enough enough/ I don't want this role/ I give it up."
Accordingly, the band sounds as raw and melodic as ever—giving the storytelling room to breath while retaining a frenetic, energetic vitality. Having Ross Robinson on board as the producer was also a streak of genius, as few producers have such a devotion to capturing raw, pained performances. Though more musically grounded this time around, the band's approach is still mighty.
The scream and percussive gallop that begin opener "Come Heroine" embodies the spirit of classic screamo bands like Portraits of the Past, founding the band's passion in its esteemed sonic lineage. For those who miss the era where bands like Touché Amoré weren't simply vehicles for the charismatic frontman—this and the title track offer resounding quality arrangements.
Guitarists Clayton Stevens and Nick Steinhardt come through with ideas as anthemic as they are simple, guided by the dynamic drumming of Elliot Babin. Bassist Tyler Kirby knows exactly where to add melodic flourishes, topping off the band's electrifying sound. It proves the perfect framework for Bolm's heartfelt proclamation of self-reconciliation, "So I lament/ 'Til I reset."
Lament sounds like it was recorded live in the studio, with each instrument pronounced in the mix and believable in its performance. There's a similar lack of inhibition within the lyrics, too, which remain unflinching in their appraisal of unspeakably difficult head-spaces. The harmonious riffs and growling chords of "Feign" ebb and flow with the gripping vocals, as do the explosive blast beats and emo rock bounce of "Savoring."
The band's balance of distorted chaos and catchy motifs spotlights Bolm's austerity as well as his relatability. Everyone has some kind of experience with putting on a happy face in public while in the throes of woe, or "brokering a deal with (your) head and heart." The amount of empathy and intelligence in these lyrics begets the healthier mentality Bolm has now found.
What's even better is that Lament doesn't necessarily rely on the vocals to succeed, as songs like "Exit Row" sport plenty of reminders of why this band is so beloved in post-hardcore circles. The electrifying rhythm changes, the warm—yet intense—guitar riffs and the intuitive shifts in timbre cover a surprising amount of ground in a mere two minutes. Similarly, Bolm's unpredictable changes from screaming to singing recall a time when "screamo" meant more than raspy vocals on the verses and clean singing on the choruses.
Bolm's screams cut through the dreamy, almost-Americana progression of "A Broadcast," packing artful composition as well as off-the-cuff emoting. There's rageful screaming aplenty, but the mesmerizing melodies remain central to the song's development. "Deflector" encapsulates this approach with memorable leads, exciting tempo shifts and impassioned singing.
"It's not like I wrote some lyrics/ Detailing the exact events/ Some profit off the album/ Most I just consider friends," Bolm matter-of-factly declares on piano ballad "A Forecast," the album closer. The words put Bolm's journey through disillusionment and sorrow into perspective.
Lament is an album about healing—coming out the other side of a trial by fire, and trying to extrapolate meaning from awful circumstances. In that sense, Lament is absolutely a necessary chapter of Touché Amoré's catalog. With solid old-school screamo at its core, this outing is the musical equivalent of living and learning.
Follow Max Heilman at Twitter.com/madmaxx1995 and Instagram.com/maxlikessound.