ALBUM REVIEW: Tove Lo's 'Sunshine Kitty' meows to a lighter tune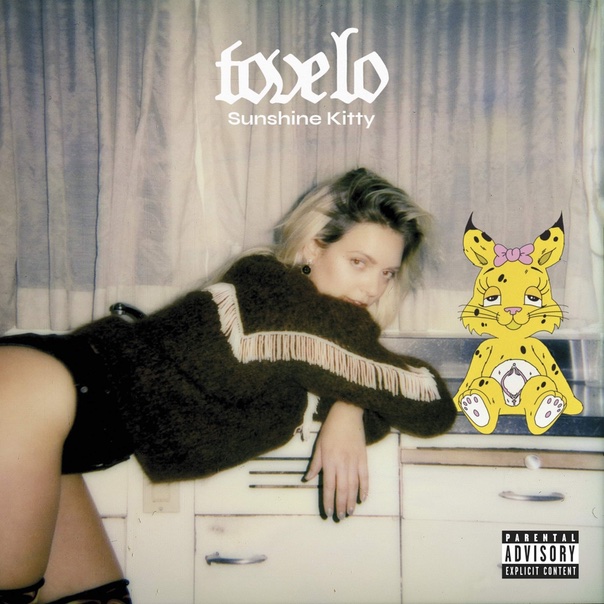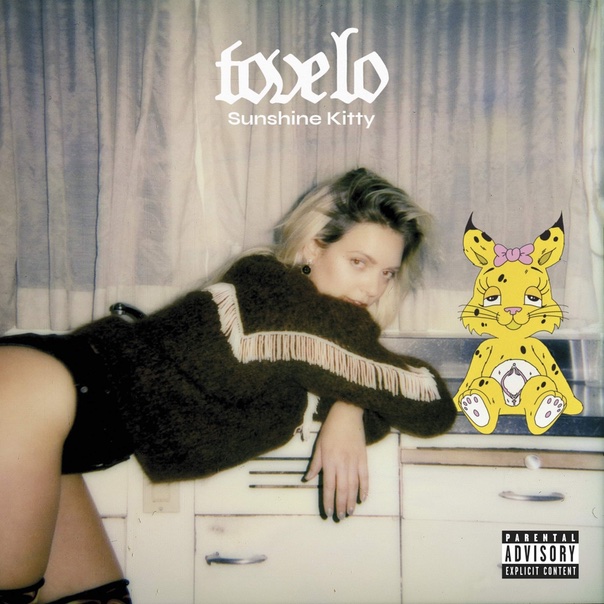 Often hailed as grunge's response to synth-pop, Swedish songwriter Tove Lo takes a noticeable turn from her dark past on Sunshine Kitty. The album journeys through the divergent paths of love and romance, but does so with a more uplifting tone. It's a potent shift from the solemn tracks from 2017's Blue Lips. Some cuts from Sunshine Kitty remain vulnerable and center on heartbreak, but Tove Lo no longer dwells on sadness—choosing to move forward as a person and a musician.
Tove Lo
Sunshine Kitty
Island Records, Sept. 20
Tove Lo begins Sunshine Kitty with "Gritty Pretty," a 45-second intro track portraying what seems to be a message left on an answering machine. The piece leaves a trail of lighthearted keyboard melodies before transitioning into "Glad He's Gone." The squeaky, celebratory anthem portrays the excitement one might feel after a best friend's toxic relationship has ended. The track's electro-pop vocal splashes and 2000s hip-hop undertones cash in on millennial nostalgia while remaining cutting edge.
On "Bad as the Boys," Tove Lo gets some help from Alma as she pines over a summer love that leaves her heart sinking with a feeling that she has been used. Even in the throes of heartbreak, our heroine brings this song with an electric, heart-pumping dance vibe. The heavier beat and robust dynamics of "Sweettalk My Heart" resemble a heartbeat in the midst of passion. The song paints a picture of her struggle for deeper commitment.
Tove Lo dives deeper into a sea of vulnerability with "Stay Over," before opening the door to the steamy "Are U Gonna Tell Her," which features MC Zaac. This piece becomes a whirlwind of techno, Reggaeton and hip-hop stylings, illustrating the internal tug-of-war between her worrisome thoughts of guilt and her desire to keep an affair in motion.
Tove Lo presents a fun anthem with "Jacques," featuring Jax Jones, who brings heavy hip-hop bars. She then strives for the love of "Mateo," longing to be noticed by one who strings along a crowd of competition amid explosive cymbal crashes. She observes "all the pretty girls" pushing their way in, while she waits patiently for her turn to take a chance.
"Come Undone" takes a turn for the heartfelt, where Tove Lo is overtaken by the thought of a desired love. She becomes consumed by powerful emotions, through a contemporary fusion of atmospheric electronica and detailed hip-hop beats, as she questions if this person loves her back.
Inner battles surface in the disco-heavy "Really Don't Like U." A fluffy yet frustrating piece, it confronts the presence of a past lover who shows up to a party with someone else. It's that situation that no one ever wants to be in, making the song relatable in its propulsive structure.
Tove Lo brings herself back to earth on "Shifted," a reminder to, even when chasing after someone we want, to remain aware of self-worth. With empowering lyrics, she circles back to the fact no one is worth losing yourself and getting exhausted over constant, unreciprocated effort. With this power ballad, she emphasizes that sometimes it's OK to just say "I'm done" and cut ties.
Lo hits the heart at yet another angle with "Mistaken," as she gets wrapped up in the battles of her own imagination. She reveals her internal insecurity and questions whether her current partner yearns for past lovers.
Sunshine Kitty ends with Lo drifting from her usual electronic sound in favor of a more rock-oriented sound. She feeds a blossoming relationship that she hopes will take flight in "Anywhere U Go." This piece reflects her inner warmth and contentment with "Young Love," which reflects her album's overarching.
While those who have followed Lo thus far will still have their fill of her lovesick, versatile synth-pop, this album provides more light at the end of her tunnel. The more empowered, affirming feel at the core of Sunshine Kitty suggests she may be coming to terms with past romantic misadventures. At the very least, it adds up a solid album full of memorable passages.
Follow writer Amelia Parreira at Twitter.com/AmeliaParreira.