ALBUM REVIEW: Twin Shadow ricochets back to pop prominence with Caer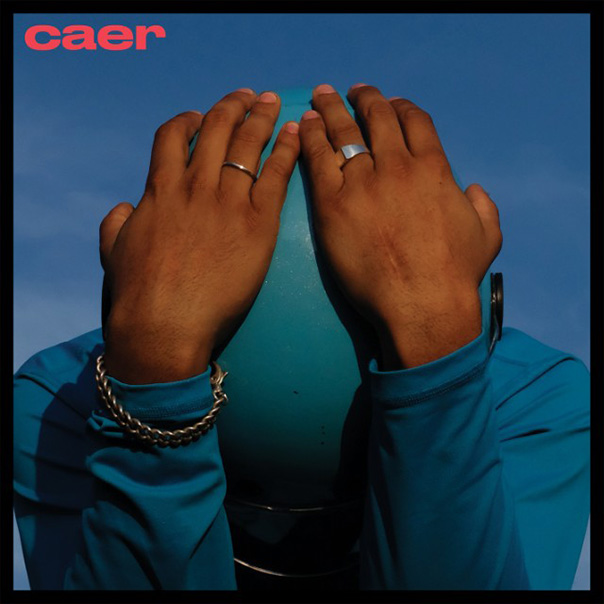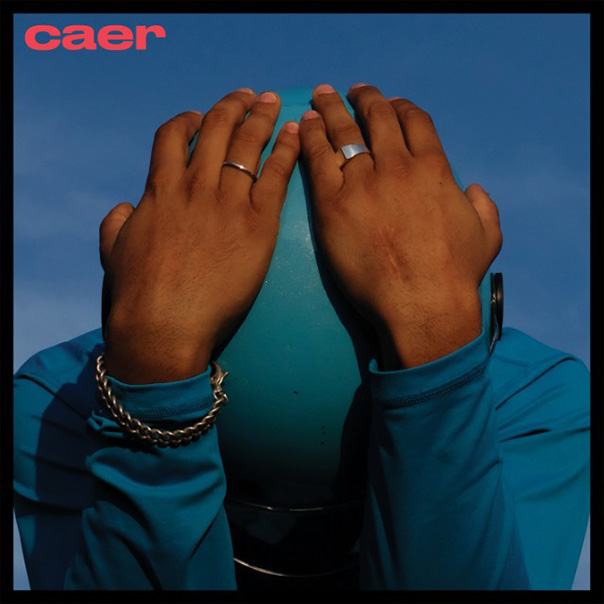 Forget, Twin Shadow's 2010 debut album, introduced to listeners a voice of pure repose—one that alternates between comparisons to Prince and Peter Gabriel—as it is infused with a smooth huskiness seldom heard in pop music. With a stunning sophomore LP, Confess, George Lewis, Jr. swiftly asserted himself as a contemporary pop force to reckon with. That was the case until his third record.
Caer
Twin Shadow
April 27
Twin Shadow eventually succumbed to sonic and lyrical clichés on Eclipse. With a production style overly saturated in pristine sheen, Lewis' voice and weighty subject matter were left behind, leaving the future of Twin Shadow murky. Fortunately, Lewis righted the ship and is back dabbling with his successful blueprint on his latest, Caer.
Spanish for "Fall," Caer paints Lewis in this perpetual state of falling. A sense of redemption pierces though Lewis' somber voice. By way of exploring the concept of failure, whether it's through past relationships or his musical career, Twin Shadow bestows a lyrically humbled project that perfectly marries mainstream and contemporary production styles, an approach that his first two albums wielded effectively.
The lyrical triteness and the worn pop nature of his last album may cause listeners to approach Caer with hesitancy. With apparent simplicity and ingenuity in memory, listeners must take a brazen leap of faith into what Twin Shadow has to offer this time around, because Caer is a legitimately great record—a much deeper, more refined work than anything Lewis has released so far.
Peppered with vigorous, new wave leanings, Caer is an experience that will leave listeners simultaneously bathed in elation and melancholy with each spin. Tracks like "Sympathy" and "When You're Wrong" bear witness to Twin Shadow's return to '80s pop danceability and new wave joyfulness. But it's the album's standout, "Saturday," with HAIM as collaborators, that most embraces his return to the '80s bombast and high-energy inclination of his first two albums.
With the typically infectious chorus, nostalgic synthesizers, a groovy bass and heavily reverbed guitar playing, "Saturday," sees Lewis channel "Born In The U.S.A."-era Springsteen. Sings Lewis: "Saturdays/ When we dance in the dark in the room where it all gets real/ I know you know how it feels/ Saturdays/ When the moonlight hit up your face and let love spark."
Aside from a more inventive approach to '80s new wave, Caer explores new romantic atmospheres a la Spandau Ballet and Culture Cub, dousing its listeners with meditative numbers that look inward. Lewis expresses indwelling pain on tracks like "18 years," "Littlest Things" and most notably, on "Rust." These tracks are most fitting for slow dances under the stars or early morning walks through dewy fields.
The simple, yet skillfully tuned melodies will either instantly attract consumers of good pop music or do exactly the opposite. While Lewis' shift from a full-blown pop star on Eclipse to gaudy revivalist on Caer may not elicit the most positive responses, being firmly entrenched within an '80s mentality makes this a bold hit-or-miss decision; a gamble paid off in full surprise. All of the tracks are unlike each other, contributing to Caer coming across as a mood board brimming with nostalgia.
Nevertheless, there are times where an itch to break free from revivalism surfaces from the depths of Caer. For a record that owes so much to another period of musical greatness, Caer still succeeds in sounding immediate and forward-thinking.
The album's most profound moment of experimenting can be found within the delicately brooding epic "Little Woman." Appearing to take a page out of Perfume Genius' book of progressive art pop, Lewis' vocals are suppressed to hushed extremes while distorted synths playfully and cryptically fuzz out into epic proportions, which will eerily remind Perfume Genius devotees of the sonic warmth encountered on 2017's No Shape, notably "Die 4 You" and "Sides."
At the end of the day, Twin Shadow relishes in wearing his influences on his sleeve. Although polarizing, Lewis' nostalgic undertaking does not make Caer any less mesmerizing, as his lyrical clarity and dark reflection upon personal struggles make for a genuine listen. Because Caer "mostly" embraces pop music of yesteryear, Twin Shadow's latest is hands down his most charming project yet.
Follow writer Kyle Kohner at Twitter.com/kylejkohner.