ALBUM REVIEW: Tyler, the Creator steps into his next era with 'IGOR'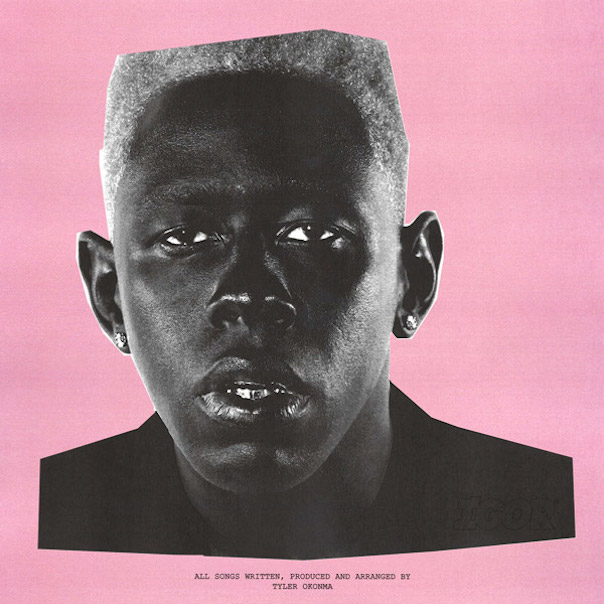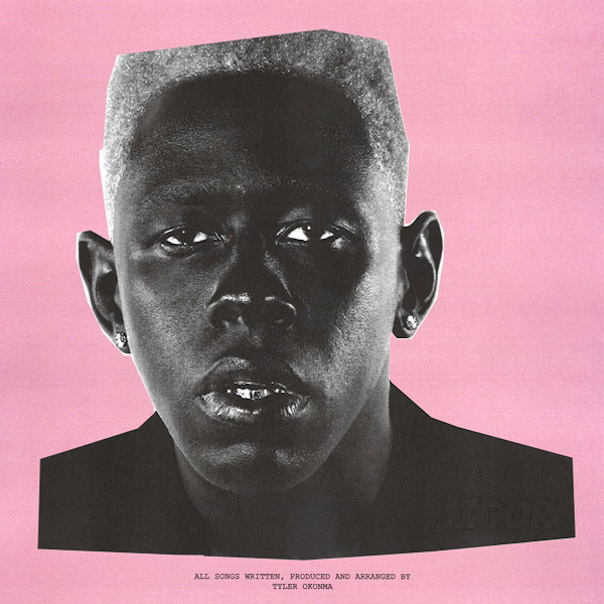 Following 2017's momentous Flower Boy, Tyler, the Creator begins a new era with IGOR. It feeds his iconic approach to hip-hop through a fresh, complex instrumental and emotional filter. Before releasing the album, Tyler tweeted, "The first listen works best all the way through. No skips. Front to back." Indeed, the songs flow into each other, spreading his stories over multiple songs. Fully grasping his newest statement requires sitting and listening to the whole album in one go.
IGOR
Tyler, the Creator
Columbia Records, May 17
"EARFQUAKE," is the second song, combines the piano from Flower Boy with the heavy and distorted drumming of 2015's Cherry Bomb. The song seamlessly incorporates Playboi Carti's youthful flow into the verses, along with Dev Hynes and Charlie Wilson on the chorus. This single also sets up a recurring theme of relationship drama, centering on an ex-lover who Tyler depended on in the midst of their abusive relationship. The bridge lyric, "Don't leave, it's my fault," implies that he blames himself for being mistreated because he still loved the boy throughout this time.
"I THINK" follows, repeating the words "four" and "skate." "Four" goes along with the countdown that began in album opener "IGOR'S THEME," and "skate" represents his love of skateboarding. He also makes a reference to the 2017 film Call Me By Your Name and well as his single "OKRA", where he shouts out Timothée Chalamet. He references the movie gay love story, expounding on Tyler's sexuality since coming out two years ago.
This song asks whether Tyler should continue with his relationship or detach. Solange's additional vocal provide variation on an otherwise repetitive song. Its synth-scapes generate '80s-inspired gloss, distinguishing it from the rest on the album. It transitions seamlessly into the interlude "EXACTLY WHAT YOU RUN FROM YOU END UP CHASING," which uses the same piano chord from "Sometimes…," off Flower Boy.
At IGOR's midpoint, "NEW MAGIC WAND" brings an ominous atmosphere through heavy, cumbersome synths and the dark topic of murder. It starts with a sample of comedian Jerrod Carmichael, with Santigold on the chorus. The man the song references is clearly not over his ex and Tyler is trying to convince him to stay with him. The last line of the hook is "Murder, she wrote," presumably referencing the TV show of the same name. It implies that Tyler would kill the ex so that the man can give him his full attention.
Finally, Tyler begs this guy to see him as good enough for him to forget about his ex. It's closer to the noisier, more unnerving sonics of Cherry Bomb than most of the other songs on IGOR.
IGOR follows the tradition of multi-movement 10th songs that Tyler, the Creator began on his 2009 debut mixtape, Bastard. "GONE, GONE / THANK YOU" features Cee Lo Green, who adds angelic harmonies on both parts, adding cohesion to this complex cut.
The "GONE, GONE" part centers on the lyric "summer to my December," which parallels "November" from Flower Boy. The former almost acts as a foil to the latter, highlighting how sad Tyler's relationship makes him—"my love is gone." "THANK YOU" is about how the relationship affected him after the event. He thanks the man who broke his heart both for all the joys and happy memories from their relationship, but also for keeping him from ever fully loving someone again. This goes into the penultimate song, "I DON'T LOVE YOU ANYMORE," which continues this message.
Tyler, the Creator refers to himself as God on "WHAT'S GOOD," and it works due to his innate ability to create a world with his lyrics. This eclectic array of sounds come together under this theme of heartbreak and resilience. IGOR heralds in the next phase of Tyler, the Creator's music. Its a major development for his sound, remaining true to his brand and revealing new facets of his complicated personality.
It takes the best parts of his previous works to create yet another entirely unique experience.