ALBUM REVIEW: Unkle accelerates and coasts 'The Road: Part II'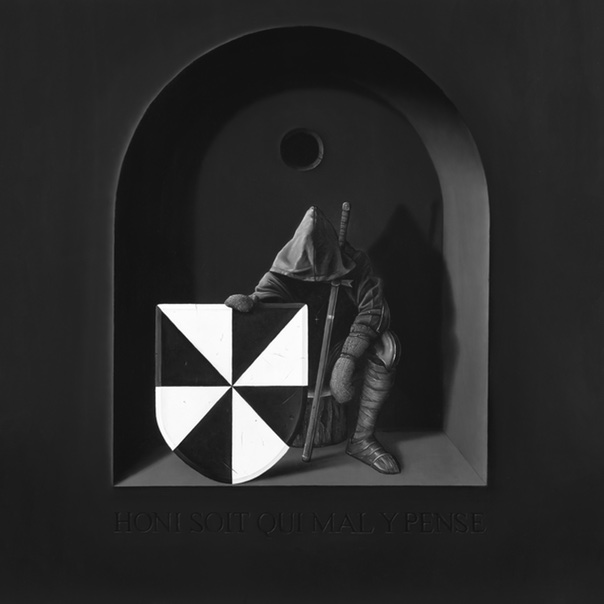 The Road: Part I in 2017 saw James LaVelle take full control of the legendary trip-hop outfit Unkle. His combination of moody art rock and spacious beat music reached new levels of atmosphere and bombast, which the second installment aims to push farther. LaVelle approached The Road: Part II / Lost Highway more like a road trip mixtape, offering an ambitious 90-minute tracklist. The sheer volume of material is intimidating, but Unkle's hits outweigh its misses.
The Road: Part II / Lost Highway
Unkle
Songs For The Def, March 29
"Once you've walked the road/ Everything becomes clear," LaVelle sings on the five-second intro, which ushers in the ambient soul of "Requiem." Mark Lanegan of Screaming Trees glides over Brian Cox's sci-fi keyboards in a grave baritone, setting themes of change and destiny against immersive drones. The Road: Part II has the size and scope to match its density, as exemplified by the electro-acoustic soundscape on "Ar.Mour." It recalls classic Unkle with its hard-hitting beat and Elliott Power's moody grime flow, but settles into string accents, distant guitar lines and Miink's atmospheric singing.
Singles "Only You" and "The Other Side" achieve a similar balance of immersive production and propulsive beats. Miink's silky voice hovers over the former, driven by a propulsive breakbeat and Wil Malone's string arrangements, while the latter's evolving production spotlights the dynamic melancholy of Editors singer Tom Smith. These cuts epitomize LaVelle's amalgamation of catchy songwriting and visionary sound engineering—vital high points in a sprawling venture.
Six "Iters" divide the mixtape's fluctuating dynamics, imparting coherence to its long-winded concept. The luminous piano balladry of "Feel More / With Less" contrasts perfectly with the galloping triplet rhythms of "Nothing to Give." Bridged by Miink's crooning, the soothing voice of Duke Spirit vocalist Leila Moss and Power's energized flow enhance the two tracks' respective arrangements.
This juxtaposition recurs spectacularly between the folk ballad "The First Time I Saw Your Face" and the hazy desert rocker "Crucifixion / A Prophet." Classically trained folk singer Keaton Henson embellishes Philip Sheppard's orchestral composition, only to make way for a massive all-star jam—including the unmistakable voice the Cult's Ian Astbury and the gnarly guitar tone of Queens of the Stone Age's Chris Goss. At its best, The Road: Part II is an enthralling saga, but every road trip has its period of coasting.
LaVelle has no problem with annexing beats entirely on this outing. Minimalist piano-driven cuts like "Long Gone" and "Days and Nights" could pass as re-mixed singles from their vocal leads, as could the psyched-out acoustic guitar number "Powder Man." The timbre and resonance of these cuts is undeniable, but their slow-burning nature hinders their memorability. The psych-techno instrumental "Kubrick," and the other-worldly choral singing on "Sun (The)" also fall into this pitfall. They bring compelling colors to the table, but end up becoming the musical equivalent of cruise-control, tending to meander more than progress over their sizable runtimes.
"Touch Me" ends the record with an upbeat four-on-the-floor rhythm. Over arpeggiated synths and ascending modulations, Moss's emotive voice returns with palatable lines like, "You will always be my baby, I will always think of you." It seamlessly drops from exhilarating deep house beats to trickling piano notes and gushing strings, combining both ends of this mixtape's spectrum of ideas. It's this amalgamation of ideas that leads to The Road: Part II highest points.
For all its valleys and peaks, LaVelle has admirably succeeded in dropping 22 tracks for a long car ride—without biting off more than he could chew. The themes aren't exactly mind-blowing, and the plateaus can be hard to sit through, but The Road: Part II packs enough interesting pitstops to make its journey worthwhile.
Follow editor Max Heilman at Twitter.com/madmaxx1995 and Instagram.com/maxlikessound.