Van Morrison full of piss and vinegar on 'Latest Record Project Volume 1'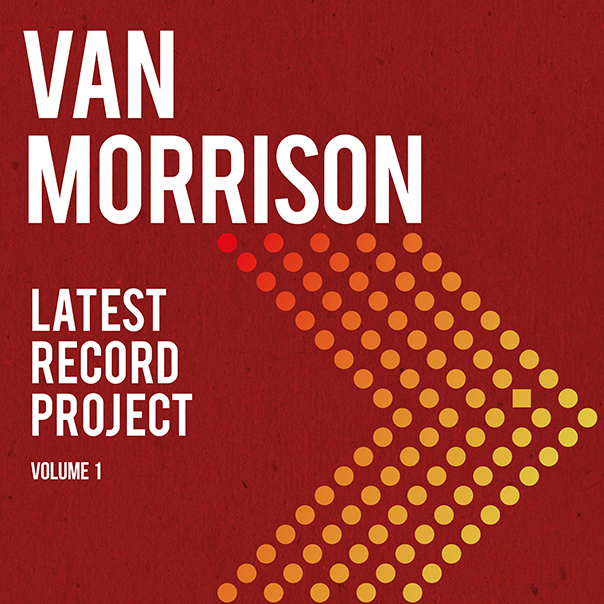 Van Morrison is back, for a 42nd go-around, and the downtime brought on by the COVID-19 pandemic apparently gave him plenty of time to gripe about things through song.
Latest Record Project Volume 1
Van Morrison
Exile/BMG, May 7
7/10
But that shouldn't be a complaint for the rest of us, as Morrison's orneriness sets up some good music on Latest Record Project Volume 1. The 28 songs on this two-disc (or three vinyl LPs) cover the usual post-"Astral Weeks" musical territory encompassing soul, blues, jazz, rock ("Where Have All the Rebels Gone"), funk and various blends of those styles. The new set, at least sonically, is an extension of sorts of his previous album, 2019's Three Chords and the Truth.
Morrison has said this expansive Latest Record Project was borne of the pandemic lockdown. He took advantage, but that doesn't mean he's happy about it;  in the straight-ahead blues of "Deadbeat Saturday Night," Morrison sings, "No life, no gigs, no choice, no voice." Well-documented controversy notwithstanding—Morrison publicly complained things weren't opening up and slammed mask-wearing in a peak pandemic wave when many people had more life-threatening concerns, the music holds up. But those comments will likely to be a deal breaker, even for some long-time fans.
Whatever the motivation, Morrison—now 75—still sounds like his old self on the new set, more low-key than the days when he often went into emotional, inarticulate expression but uniformly strong. Just because he isn't as loud as he once was doesn't mean he isn't full of piss and vinegar; far from it. He's found things to grouse about, both timely and timeless. Two consecutive numbers, "No Good Deed Goes Unpunished" and "Tried to Do the Right Thing," offer grievances concerning the music press, an ungrateful date and "my baby." He takes on social media on "Why Are You on Facebook?" ("Why do you need second-hand friends?/ Why do you really care who's trending?") and  "They Own the Media," a diatribe against the press and its owners.
Van Morrison plays some harmonica and mines the blues vein on several cuts here, most notably on "The Long Con," on which he states that he has "got to get to the bottom of who's pulling the strings." There's "Big Lie," featuring a duet with onetime Colosseum "blooze" belter Chris Farlowe, and the bluesky slink of "Double Bind." "It Hurts Me Too" is not the blues standard covered most notably by Elmore James (though it does appropriate the "When things go wrong" lyric), but is a song with a similar structure and sentiment, in Morrison's style, substituting a cool B-3 organ solo for the slide guitar that highlights James' song.
As with many Van Morrison releases over the years, that B-3 organ (courtesy of Richard Dunn) pops up frequently on the album, perhaps to best effect on "Love Should Come With a Warning" and on "Only a Song," the album's first two singles. The latter, perhaps more than any other on this album, harkens back to Morrison's mid-1970s form, though that could also be said about "Diabolic Pressure," driven by jazz drumming and a horn chart that was once a staple on his albums but has been more rare in recent years. It sounds great.
Also omnipresent on Latest Record Project Vol. 1 are backup singers Dana Masters, Teena Lyle and Mez Clough, who shine through clearly but never upstage the star of the show; a star who is in strong, solid voice throughout these 28 tracks. Morrison adds electric and acoustic guitar, saxes and piano, as well.
There are no stone-cold classics among these 28 songs, but there's also precious little filler. One may be tempted, however, to describe the album's opening song, "Latest Record Project," as such. But his first real statement on this first track is to convince listeners he's still making relevant music about things "I can relate to in the present." And by and large, he succeeds.
Follow journalist Sam Richards at Twitter.com/samrichardsWC.