ALBUM REVIEW: Van Morrison adopts spiritual jazz on 'The Prophet Speaks'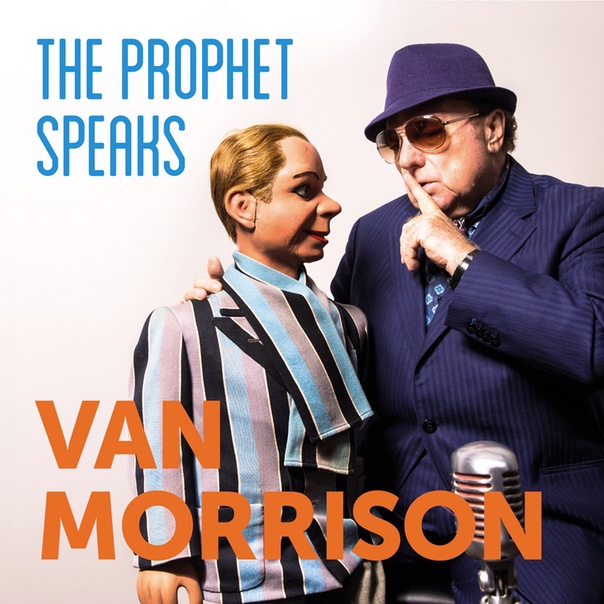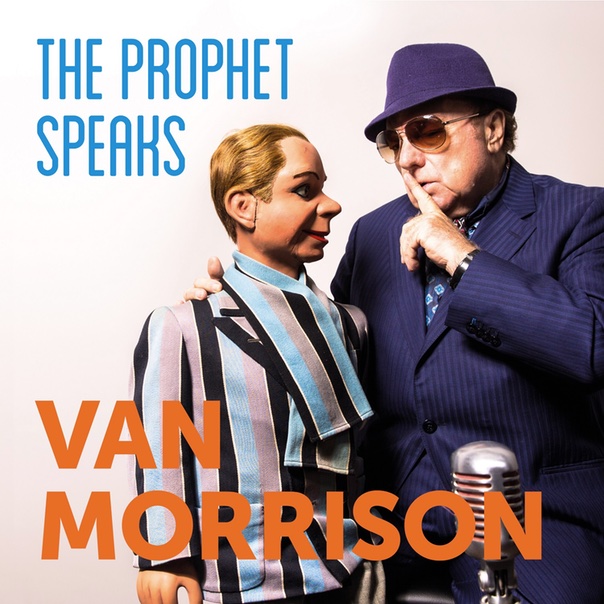 After 39 studio albums, Van Morrison manages to blend jazzy covers and soulful originals for his latest offering, The Prophet Speaks. Where roughly half of the album is an ode to classic artists like J.D. Harris and Sam Cooke, the rest takes Van Morrison back to his own roots. Even with a multitude of narratives woven into this 14-track album, it still feels like a cohesive story from the "Brown Eyed Girl" veteran.
The Prophet Speaks
Van Morrison
Caroline International, Dec. 7
With The Prophet Speaks, Morrison refines his bluesy big-band timbre, with support from a distinct instrumental shift to a straight-ahead swing combo. But his style has always remained in "blue-eyed soul." By no means is this his free jazz period. 
Covers of John Lee Hooker's love song "Dimples" and Sam Cooke's "Laughin and Clownin," about recovering after heartbreak, both seamlessly flow into jazz, as if Van Morrison has been doing it for years. He not only adds organ and the saxophone, but he takes creative license and gives the compositions new life.
Thematically, Morrison elaborates on how love becomes more complex as he grows older, especially in contrast to his youthful perspective. "Love Is Hard Work" addresses the complications many people aren't prepared to face as they naively pretend like love doesn't require maintenance or maturity.
Also on the record, "5 am Greenwich Mean Time" similarly explores the effects of lost love. Morrison looks past the abject misfortune of heartbreak, shedding light on the lack of commitment and hard work that lays at the foundation. Where his earlier songs presented love as love as rainbows and sunshine (see the aforementioned "Brown Eyed Girl"), Morrison has evolved his perspective over the years into something that can accomodate the beautiful struggle of a real, long-suffering love.
Spirituality is another evolutionary thematic element on The Prophet Speaks. Its pervasive presence in the album's vibe plays a crucial role in displaying Van Morrison's personal development. "Spirit Will Provide" and "The Prophet Speaks" are arguably the two most dynamic tracks on the album, blending gospel-tinged folk-jazz with a very personal message of coming to terms with life.
"Spirit Will Provide" also discusses the idea that whichever god the listener trusts to provide, faith and active practice will help the belief. If you subscribe to the story told in "The Prophet Speaks," people ignore what's important to them  until it's far too late, or until the belief only exists as a way to save oneself instead of everyone. Both of these tracks open a door into Van Morrison's mind. They're the most personal of the album.
On The Prophet Speaks, Van Morrison uses a combination of his original musical inspirations and new compositions from his own heart. This combination of looking backward and forward at the same time gives his 40th album a unique juxtaposition of nostalgia and artistic expansion. Regardless of how much he has already has tried at this point, it's no less fresh and vibrant thanks to its time-tested skill and transcendent subject matter.
Follow writer Piper Westrom at Twitter.com/plwestrom.