ALBUM REVIEW: Venetian Snares and Daniel Lanois traverse through anxious and ambient sound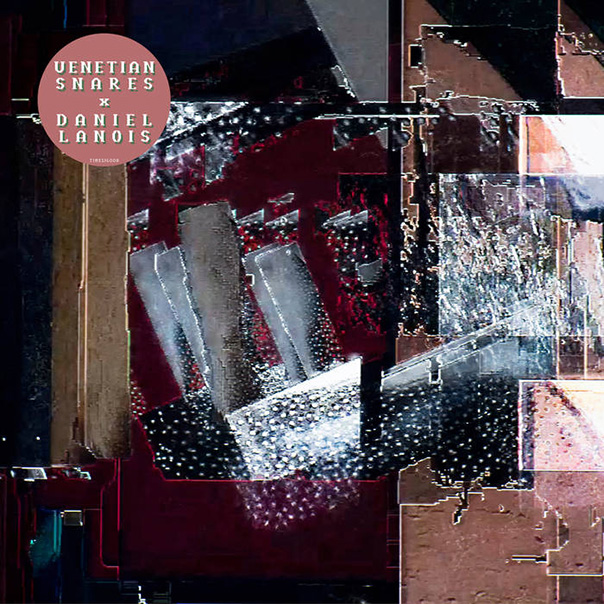 The intricate universe of mergers is often a chaotic endeavor for many musicians, one where few artists have found success unless that artist's name is Brian Eno. But let it be a pair of Canadian producers to subvert this notion.
Venetian Snares x Daniel Lanois
Venetian Snares & Daniel Lanois
May 4
A master at exercising the dichotomy between electronic intelligentsia and the dark confines of breakcore, Venetian Snares (Aaron Funk) teams up with prolific producer Daniel Lanois, whose name is attached to U2's The Joshua Tree and Brian Eno's Apollo – Atmospheres & Soundtracks.
As two preeminent musical minds come together to bounce ideas off one another, Venetian Snares' and Daniel Lanois' self-titled album witnesses the duo pulling in its respective sonic backgrounds to devise contemporary terrains of sound while pushing each other's unique talents into untouchable acclivities.
Improvised and recorded within a former Buddhist temple-turned-studio in Toronto, Venetian Snares x Daniel Lanois sees the producers' respective musical backgrounds traverse through divergent atmospheres of sound.
Although largely improvised, almost every composition off this album follows a similar ebb-and-flow-like structure. Take the track "Night Mxcmpv1 P74" for instance, Lanois initiates the listener's experience with swathes of ambient bliss, but is then kicked into full lunacy as Funk's zany drill and bass peppers in and out of a veil of shimmering chords. This unusual marriage of synthetic styles has only been accomplished by one other electronic artist prior: Aphex Twin with his masterful body of work.
With this unlikely masterpiece, Funk, a pillar of IDM, does what he does best and finds that menacing place where synthetic drum and bass repeat, speed up, then abruptly punctuate at the mercy of industrial whirls of high hats and paradoxically cool synths.
Considering Funk's more schizophrenic brand of IDM, it seemed unlikely that his malignant posture of sound would be able to coexist alongside Lanois' more atmospheric and dreamy approach. Yet somehow, the two are able to accomplish that seamlessly.
With Funk's violent time signatures constructing the album's frenetic bone structure, Lanois' pedal steel guitar provides the perfect reprieve to Funk's glitchy genius as he fills the spaces with the dreamy dissonance.
Knitting their styles into a fresh, intergalactic quilt of sound, Funk and Lanois take advantage of each other's abilities to produce a collection of tracks that are equally atmospheric as they are anxious.
Nevertheless, there are moments where no sense is made. Because this project was largely improvised, Funk's dizzying and complex breaks often turn listeners on their head due to the rhythmic complexity. However, leave it to Lanois to create meaning out of Funk's hecticness as his production infuses warmth and humanity to the album's core.
Altogether, Venetian Snares x Daniel Lanois is an instrumental interchange, a union of paradoxical styles brimming with flourishes of snare twisting through gauzy slews of ambiance. It's a collaboration years in the making and one that really accentuates the best in both artists. If this celestial display turns out to be the Canadian duo's lone collaboration, it will stand as an emphatic one nonetheless.
Follow writer Kyle Kohner at Twitter.com/kylejkohner.