ALBUM REVIEW: Vintage Trouble turns up the funk on new EP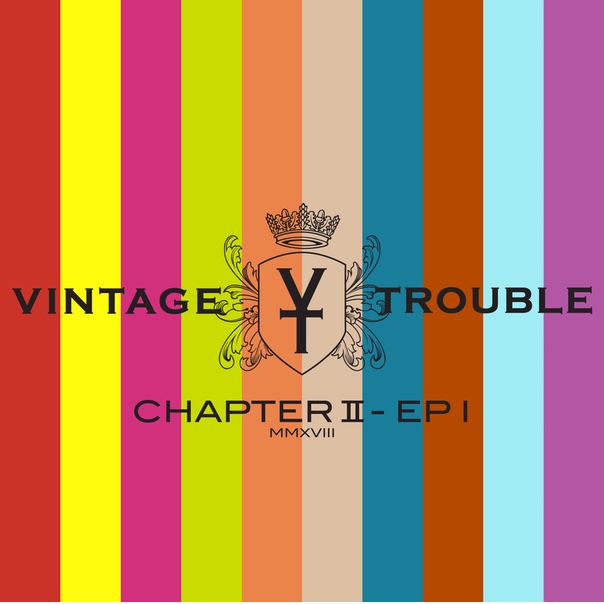 SoCal retro rockers Vintage Trouble have returned with a fresh batch of vital funk on their new EP, Chapter II. The five-song effort, released in both electric and acoustic versions, showcases a new side of the band with a renewed focus on deep funk grooves. This record packs soulful melodies and a live energy capturing the spirit of Vintage Trouble in concert.
Chapter II – EP I
Vintage Trouble
McGhee Entertainment Records
Since its formation in 2010, Vintage Trouble has logged 3,000 shows across 30 countries alongside the likes of The Who, The Rolling Stones, and AC/DC. In the process, the band has become an electrifying live act. In order to translate the viscera of a live performance, band members tracked the record individually and incorporated keys and a horn section into Vintage Trouble's studio recordings for the first time.
The live production is fresh, confident, and smooth—with each track flowing to the next. Opener "Do Me Right" is full-on '80s funk reminiscent of Earth, Wind & Fire. Vocalist Ty Taylor's smooth and soulful vocals drive a clean minimalist guitar riff, upbeat drumming and a call and response chorus.
"Can't Stop Rollin'" keeps the pace up with a danceable groove and lavish multipart harmonies. The song breaks down into a half-speed keyboard interlude bridge before building back up to full throttle with Taylor repeating, "The waiting is over, you know what I mean."
"My Whole World Stops Without You" takes the band's namesake vintage sound even further. It channels a Marvin Gaye-esque soul ballad, with Taylor confidently belting the chorus before falling back into a soft, sultry falsetto. Fans will wave their lights in the air and sway to the swinging groove.
The upbeat "Crystal Clarity" features a tight, in-the-pocket backbeat with added percussive flourishes filled out by an added horn section to create an expansive sound, creating one of the most accurate reflections of a band having fun jamming live. 'Clarity' feels like a song tailor made for a light night set in a sweaty, tightly packed club.
Closer "The Battle's End" combines everything that came before it on the EP into a sweet and sultry upbeat soul, mixing harmonies and Big Band horn sections to create a full-bodied funk arrangement. Fans of Vintage Trouble will have no problem picturing just how these songs will translate on stage.
Follow writer Mike DeWald at Twitter.com/mike_dewald.