ALBUM REVIEW: Grammy-winning Walk the Line soundtrack gets the vinyl treatment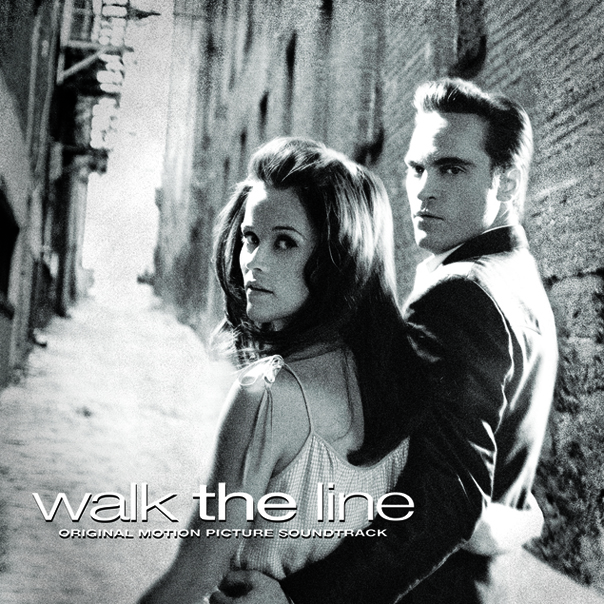 Twelve years following the release of Johnny Cash biopic Walk the Line, starring Joaquin Phoenix and Reese Witherspoon, Craft Recordings is re-releasing the film's Grammy Award-winning soundtrack on vinyl.
Walk the Line re-release
Joaquin Phoenix, Reese Witherspoon, others
July 21
The soundtrack, which features the film's actors recording and performing the iconic songs of Cash, June Carter Cash and other popular songs of the time, reached No. 1 on the Billboard Soundtrack chart, No. 3 on the Country Albums chart and No. 9 on the Billboard Top 200 chart. It went on to win the Grammy for Best Compilation Soundtrack in 2007 and was certified platinum.
At the time of the film's release, it was uncommon for actors to perform their own vocals in a film. Instead of using Cash's master recordings, however, director James Mangold brought on producer T Bone Burnett to train the film's stars, which also included Tyler Hilton (Elvis Presley), Johnathan Rice (Roy Orbison), Shooter Jennings (as his father, Waylon Jennings) and Waylon Payne (Jerry Lee Lewis).
Burnett is a hugely successful producer of American roots music, with other film credits to his name, including O Brother, Where Art Thou? He was largely credited for giving Walk the Line additional layers of authenticity.
The vinyl record has the same 16-song track listing as the original, but the crackly, gossamer qualities of the medium add a soft-edged sheen over the songs as they were originally intended to be heard. Side A features several Cash classics like "Folsom Prison Blues," "Cry! Cry! Cry!," "I Walk the Line," and "Get Rhythm," as well as "Ring of Fire," which was written by June Carter. There's also another Carter track, "Wildwood Flower," which Witherspoon sings and Burnett produces authentically. Also on Side A is Orbison's "You're My Baby" and Jerry Lee Lewis' "Lewis Boogie."
Side B is heavy on the rockabilly, letting the film's costars shine. Hilton shines on "That's All Right" and "Milk Cow Blues." Shooter Jennings, paying tribute to his father, performs a cleaner take on "I'm a Long Way From Home." Witherspoon stretches her lungs on "Juke Box Blues" and on two duets with Phoenix: "It Ain't Me Babe" (a Bob Dylan cover) and "Jackson." Phoenix has just two solo tracks on this side. "Home of the Blues" was a mid-tempo number about Cash's hardships growing up. And "Cocaine Blues" was a track that Cash popularized at his Folsom Prison concert but had been around for 19 years.
If there is a drawback to this release, it's the lack of bonus material. The film features 30 other songs but not one of those made it onto this vinyl release. Still, for anyone who grew up listening to Johnny Cash, June Carter and their peers, this album likely already has a place reserved in your record collection.
Follow Roman Gokhman at Twitter.com/RomiTheWriter and RomiTheWriter.Tumblr.com.