REVIEW: Arcade Fire's Will Butler crosses musical 'Generations' on solo LP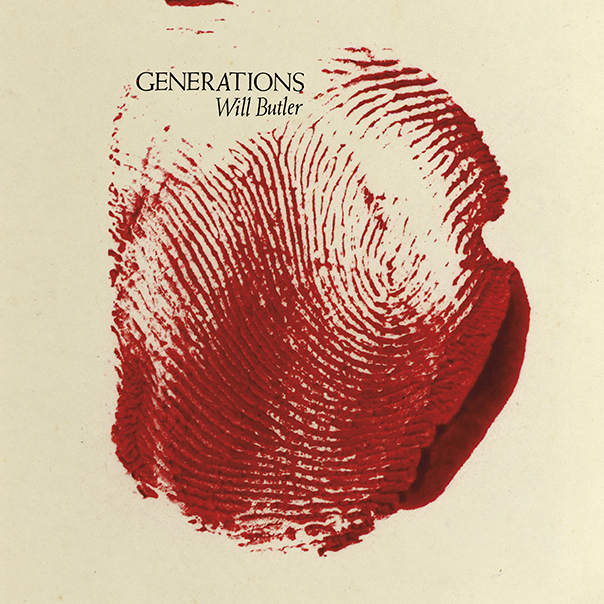 Arcade Fire's Will Butler is not one for idle time, apparently. In the five years since his first solo release, Policy, Butler has released a live record, recorded and released a No. 1 album with Arcade Fire, earned a master's degree in public policy from Harvard and raised his three children. Somewhere in the mix, Butler found time to write and record a sophomore solo record. Generations is an expansive, free-flowing album—taking elements of classic rock and roll, vintage Americana and modern alt-rock to create an energetic spark plug of an album.
Generations
Will Butler
Merge Records, Sept. 25
8/10
The opening track, "Outta Here," opens with a brooding synth atop a wandering bass line, slowly gaining momentum once Butler's vocals kick in. Raw and real, Butler's voice comes in with such clarity that each ever-so-slight crack is noticeable. "Had enough bad news/ Had enough of your generation," he sings as the pulsing beat kicks in.
"Outta Here" shifts from dark to raucous at the flip of a switch with handclaps that make the melody downright infectious. The track naturally segues into "Bethlehem," a fuzzy-toned, fiery indie rock jam that fuses an old-school punk pace with a boisterous vintage rock personality. Will Butler also subtly adds modern electronic synth flourishes as the song rolls down the home stretch.
The breezy acoustic intro carries over to an easy-going sway on "Close My Eyes." "I'm tired of waiting for better day/ But I'm scared I'm lazy and nothing's gonna change," Butler sings; a sentiment surely shared by many in such a heated political climate as Election Day nears. A grooving bass leads the track with a shimmering synth and bouncing beat. On the final chorus Butler is accompanied by a harmony of backing vocals, bringing a '60s folk feel to the final moments.
The mood turns decidedly for the dark and urgent "I Don't Know What I Don't Know," driven by a percussive synth and driving bass. The choppy synths build up to full-on rock with a pulsing four-on-the-floor beat leading the way. Just as the feedback on the guitar fades, Butler turns the clock back on the rockabilly cut "Surrender," with a surprisingly soulful falsetto. A female vocalist adds some call-and-response lines enhancing the vintage flare.
Butler pairs calm and sensual groove with heavy percussion on "Hide It Away,"  creating a trippy dichotomy in the rhythmic patterns. "You can hide it away/ But only hide it away for so long," he repeats in the chorus, singing about the influence of money and power. The trippy vibes escalate during a synth solo that takes the track to new heights.
"Kill the rich/ Salt the earth," Butler cries on the opening line of "Hard Times." The societal critique is a common thread throughout many of the lyrics on Generations. The song has even spacier vocals across channels from left to right, using every bit of the available spectrum to create a darker and moodier vibe. Electronic programming gives the song an EDM feel that's chaotic and glorious—and is one of the more modern-sounding on the album.
The grooves of "Promised" fuse '80s and '90s pop sensibilities with indie rock energy. "But you promised me/ That you wouldn't run and hide," Butler croons on the valiant chorus. For as much as the album has an indie rock energy, it's not necessarily always the guitar driving the sound. Oftentimes it's synth and percussion leading the way.
The album closes with two ballads clocking in at longer than five minutes. "Not Gonna Die" has Butler singing about the fear and uncertainty of the world, his own mortality and the future of his kids. "I'm gonna die by an average heart attack in the basement," he worries. "Fine," meanwhile, falls on the more orchestral side. At nearly seven minutes, it's driven by piano.
Follow writer Mike DeWald at Twitter.com/mike_dewald.