ALBUM REVIEW: William Patrick Corgan fizzles on 'Cotillions'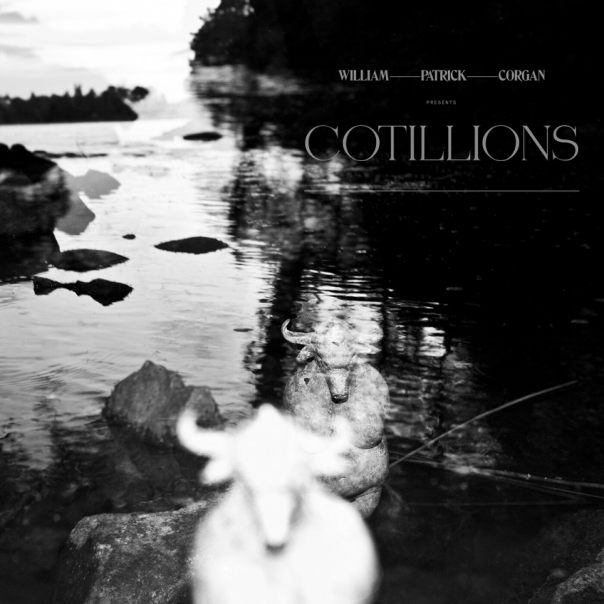 "I'll bet Billy Corgan would sound great singing bluegrass tunes!"
Cotillions
William Patrick Corgan
Martha's Music, Nov. 22
That's not a sentence that has been uttered out loud by many—even diehard fans of the Smashing Pumpkins. And yet, here we are. Cotillions is the second solo album released under Corgan's full name, William Patrick Corgan which he apparently prefers (because of course he does). The acoustic album features 17 songs dripping with country, Western, and bluegrass vibes and was recorded in Chicago and Nashville with some of country music's biggest session players.
The resulting well-produced monument to self-indulgence evokes Jeff Goldblum's observation from Jurassic Park: "Your scientists were so preoccupied with whether or not they could, they didn't stop to think if they should."
Corgan's vocal tones with the Smashing Pumpkins were often the result of signal processing and post-production knob twisting, as well as Corgan's genius for weaving his nasally sneer into the Pumpkins' overdriven wall of sound. Even Corgan has admitted that his voice is not particularly musical in the conventional sense.
His latest album lays bare his nasally, adenoidal whine. Some fans may feel like the raw emotionality of his voice has a power all its own. To me he sounds like a cat with a deviated septum.
At the album's outset, the delicate acoustic guitar that begins "To Scatter One's Own" is joined by a gauzy background of synthesizer, female backing vocals and slide guitar. Corgan's vocal arrival in the song is a bit like a mud-covered dog showing up at a fancy cocktail party. This jarring entrance is repeated over and over again, on almost every song.
At no point does the voice or the lyrics seem to match the music. As far as I can tell, on "Martinets," after some absolutely gorgeous acoustic guitar and pedal steel, Corgan sings, "Accordantly it's very well, gonna take on these red-rimmed swells/ The bugle draws you home, one heart for Jericho and one for me/ Brave, the tally's told, great father, a child who broke into a gnome." Genius Lyrics may need to bring in the speech pathologists for this one, folks.
Apparently, these songs were composed during a month-long pilgrimage across the United States in 2017 documented for YouTube under the project name "Thirty Days." Corgan employed a similar composing process for 2017's Ogilala.
Insofar as the songs on Cotillions are steeped in the sounds of classic Americana, this process certainly paid off in terms of giving the project a different flavor. Of course this may also be a result of the "notable Nashville session musicians" Corgan brought in for the record. A detailed list of the record's personnel is difficult to locate, but longtime Pumpkins guitarist Jeff Schroeder and touring member Katie Cole contributed their talents.
The album reaches its most enthusiastic absurdity early, with the third song, "Jubilee." The spirited fiddle and pedal steel duel sounds like stock music for a Hollywood square dance scene in which a woman in a bonnet and a man in overalls spin one another by the elbow in a red gingham and denim wonderland. And then Corgan starts to sing, somehow managing to both jump the shark and kill the canary.
"Colosseum" is perhaps the album's high point, managing in its gentle acoustic way to sound almost like a Pumpkins' song, and the relatively sparse arrangement is a better fit for Corgan's voice. The song's chord progression is also vaguely reminiscent of Fleetwood Mac's "Landslide," famously covered by the Pumpkins with a wonderful—and very minimal—rendition.
This album may seduce Corgan's fans who are drawn to the rawness of his emotionality, as this acoustic side quest finds the iconoclastic singer bereft of his sonic disguises. Others, I think, will find the album to be mawkish self-indulgence.
Corgan trusts fans to judge the album for themselves, writing on Instagram: "We live in a different world now, where an artist can speak directly to you without the filter of mass media shaping your heart and opinions before you've even had a chance to decide whether this music speaks to you. And this is absolutely an album from my heart."
Follow writer David Gill at Twitter.com/Songotaku.