REVIEW: Willie Nelson employs his kin for their first collaborative album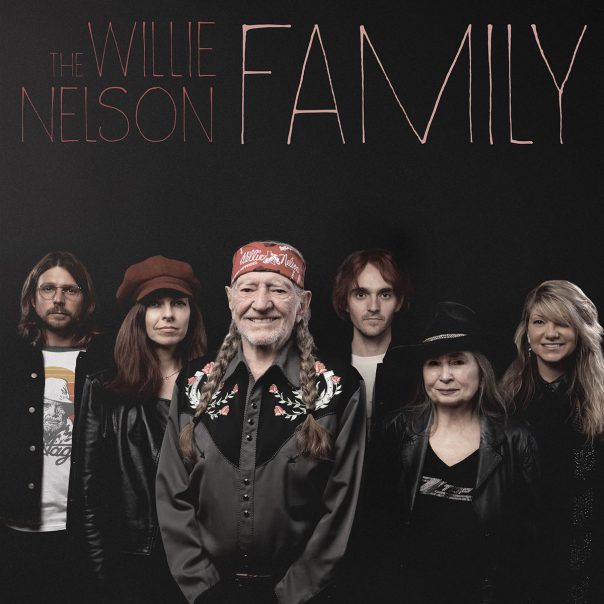 Just nine months after his tribute album to long-time friend Frank Sinatra, Willie Nelson, now 88 and a half years old, is back with his second album of 2021. This time around, he's employed the talents of his children and sister, as well as his backing band since the early '70s, the Family, to re-record some of his best-known songs and cover other staples from the singer-songwriter canon.
The Willie Nelson Family
Willie Nelson, Lukas Nelson
Legacy Recordings, Nov. 19
7/10
The Willie Nelson Family focuses on tracks that ring with the American spirit, songs from artists like Kris Kristofferson, Hank Williams and many that Nelson himself penned, dating back to his later-than-expected breakthrough in the '70s. This album is much more traditional country-sounding than his recent efforts, beginning with "Heaven and Hell," from Nelson's 1974 album Phases and Stages.
"Play it, little sister," he call out after the first chorus of opposites and confusion, and his sister Bobbie comes in for a piano interlude. She's actually his older sister and turns 91 on Jan. 1.
The album's 12 tracks all focus on faith and many have been heard and covered so many times that merely mentioning their titles indicates what the album sounds like. This trend continues during the next few tracks written by Nelson, from "Kneel at the Feet of Jesus" and "Family Bible," which he began writing some 55 years ago while working as a disc jockey up in Vancouver, Washington.
His son, Lukas Nelson, who also released an album this year with his band Promise of the Real, takes over as lead vocalist on "All Things Must Pass" and "Keep on The Sunnyside." Lukas and his father have such distinctive and similar vocal styles, it almost sounds like producers were able to spin back time to make Willie sound 50 years younger. For being so closely associated with country, their voices are not twangy, but rather drawly and nasally.
The lone track that doesn't come from an American songwriter is George Harrison's "All Things Must Pass," which Lukas Nelson takes on with sensitivity and a light touch. It's perhaps a tribute to Paul English, the longtime drummer for the Family and Willie's friend. English worked on four of the album's tracks, including "Laying My Burdens Down," which, with lyrics like, "My soul took love on a hell of a ride," indicates how much Nelson must miss working with his collaborator for half a century. English passed away in February 2020 and these tracks are the final ones that he and Willie Nelson recorded together.
His other son, Micah Nelson, plays drums and bass while also singing backing vocals with sisters Paula and Amy. Bobbie plays piano while the rest of the Family is comprised of harmonica player Mickey Raphael, drummer Billy English on drums, percussionist Paul English and bassist Kevin Smith. The group just headlined Farm Aid, a festival Willie first helped organize in the '80s to benefit farmers.
The album isn't as vocally collaborative as the title and album art may imply, with Willie Nelson singing solo on seven of the tracks. Only Lukas Nelson ever gets to sing lead with his father, duetting on Williams' "I Saw the Light" and "I Thought About You, Lord," the wholesome track from his 1996 album, Spirit. They also duet on the final song, Kristofferson's "Why Me." "Jesus/ My soul's in your hand," they sing before a quiet, final trill from Bobbie Nelson finishes the record, which is, indeed, a family affair.
Follow Domenic Strazzabosco at Twitter.com/domenicstrazz and Instagram.com/domenicstrazz.