ALBUM REVIEW: Willie Nelson covers the American songbook on 'My Way'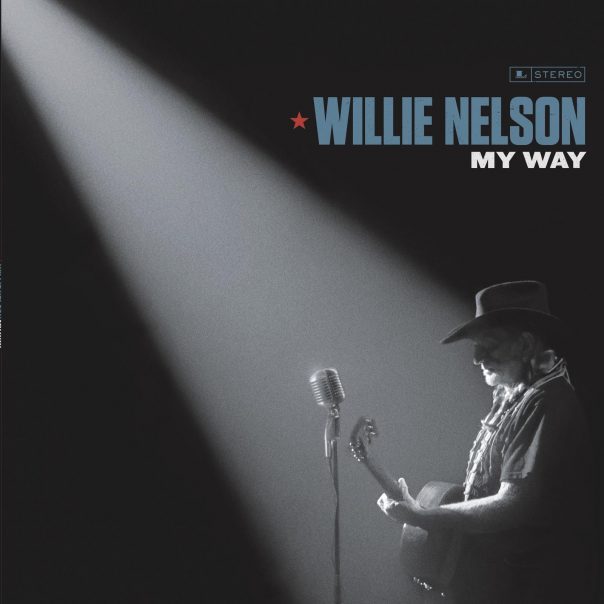 Someone needs to change the saying from "as American as baseball and apple pie," to "as American as baseball, apple pie and Willie Nelson." After all, things sound better in threes, and Willie Nelson has been an American institution since he penned "Crazy" for Patsy Cline almost 60 years ago. Besides, his prolific output, Calvinist work ethic, care and concern for farmers will represent the best the country has to offer. Nelson's latest album My Way, is a collection of standards from the Great American Songbook.
My Way
Willie Nelson
Sept. 14
The album begins with the Frank Sinatra hit "Fly Me to the Moon." Nelson's gravelly voice is accompanied by a large, polished jazz ensemble on a romantic jaunt through the cosmos. The song's subdued guitar solo adds to the nostalgic vibe. Nostalgia is the key word, as most of these songs were written three generations ago. In some cases, they only exist in popular culture now as distant echoes from the past.
The album's second track, "Summer Wind"—which I am familiar with only because Martin Prince's character sang it from the bottom of an empty swimming pool on The Simpsons—would sound right at home in an advertisement for medications to treat bladder control issues or erectile dysfunction. That doesn't mean the music's not spectacular, though.
The songs have a simple earnestness that feels out of place—or worse, over-sentimental and schmaltzy—in today's artificial society. "One More for My Baby (And One More for the Road)" is both mournful and wistful, like America. Willie Nelson sounds more Louis Armstrong than a smooth crooner like Frank Sinatra, but the echo of the roads he has trodden imbue his voice with a world-weary sweetness that provides a warm blanket on a chilly evening.
His light and airy rendition of Ervin Drake's 1961 ode to sexual maturation, "It Was a Very Good Year"—another subject of parody on The Simpsons—is so sweet and pure, one can only assume his words sing of a time before the existential dread of 2018. Nelson's version of Rodgers' and Hart's 1934 ballad "Blue Moon" is slightly more upbeat than the version featured in 1981's An American Werewolf in London.  
Nelson's vocal range is fairly limited, but he hits the notes within that range with such satiny tenderness that he doesn't need Mariah Carey's five-octave range. He probably wouldn't know what do with it if he had it, considering how much he does with his own melodic reserve.
The album ends with the title track, Sinatra's ode to iconoclasm and mortality, "My Way." It's a perfectly fitting conclusion to the album, as Willie Nelson looks back on a musical career so long it now qualifies for Medicare. A storied journey full of twists and turns, ups and downs, run ins with the IRS, the founding of Farm Aid, the smoking of countless joints and the long hair in a square-top music market. Willie Nelson did it his way, and there's nothing more American than that.
Follow writer David Gill at Twitter.com/songotaku.