ALBUM REVIEW: Willie Nelson's 'Ride Me Back Home' is brilliant, but not uplifting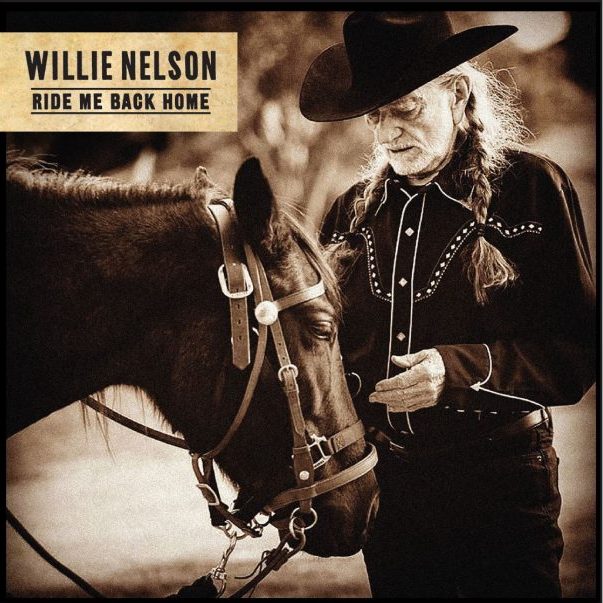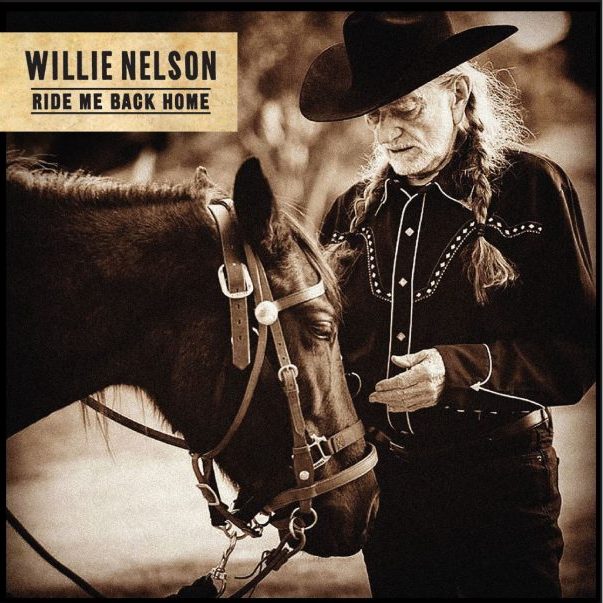 Ride Me Back Home is the 96th studio album from the legendary Willie Nelson, and the conclusion of his trilogy of albums about mortality following 2017's God's Problem Child and 2018's Last Man Standing.
Ride Me Back Home
Willie Nelson
Legacy, June 21
You read that right, by the way. He's released 96 studio albums—including solo efforts and those with his friends. Since his 1962 debut, …And Then I Wrote, he's averaged 1.7 albums per year. For example, he released four albums in both 1982 and 1983, with six of the eight cracking the top five on the Billboard country charts. So, at 86 years old, only one album per year means he's slowing down.
More than the past two parts of the trilogy, Ride Me Back Home seems inspired by the death of many of those friends and collaborators. Waylon Jennings, with whom Willie Nelson recorded four albums, died in 2002. Merle Haggard, his partner on another four, passed three years ago. But it's Guy Clark, who also died in 2016, who Nelson covered on his 1988 song "Immigrant Eyes" as well as the title track of Clark's 2013 album, My Favorite Picture of You.
Nelson is a master at interpreting other artists' songs, so covers are the order of the day across this album. There are three original songs by Nelson and Buddy Cannon, his producer and collaborator on this trilogy, and the title track is an original written by Nelson's neighbor Sonny Throckmorton—inspired by Nelson's 60 rescue horses. The rest is filled out by the aforementioned Clark covers, plus songs originally by Billy Joel, Mac Davis and Jody Miller, plus one by Skip Denenberg and Nelson's late bassist of 40 years, Bee Spears.
The common thread across that diversity of source material is minimalist instrumentation. There are few solos, if any, and just enough music to make it work. It's all designed to make the lyrics the star and it does a great job at that. The words and their meaning shine through brilliantly, even if a side effect is that the album is as far from a danceable banger as it could possibly get. It makes "On the Road Again" sound like his recondition of "Always On My Mind."
Just because the album has a slow, thoughtful pacing doesn't mean Nelson is going soft. In 1988, "Immigrant Eyes" was a tribute to Clark's grandfather. In the current political era and without the personal connection to the subject it takes on a very activist meaning. The musical minimalism lets verses like, "They were standing in line just like cattle/ Poked and sorted and shoved/ Some were one desk away from freedom/ Some were torn from someone they love" humanize immigrants in a way the modern debate doesn't.
If this all sounds dour, it's because it mostly is. It is a meditation on death by a man who's lost nearly all his friends, after all. But respite comes from one of the album's highlights; Nelson's cover of "It's Hard To Be Humble" with his sons Lukas and Micah. The original Mac Davis version knows it's a comedy song and feels like it's performed with a smirk, but this version by the three Nelsons is done completely earnestly—and it's hilarious. The country ballad format is underused in humor.
All in all, though, Ride Me Back Home is not an uplifting album. It's not here to comfort or reassure you about life, death or the state of the world. But it does include three brand new songs by one of the most talented lyricists in American music. It's a collection of new recordings by one of the best musicians the world has ever seen—an emotional gut punch unlike most musicians can achieve. Like much of Nelson's prodigious musical output, it shows what country music can be when freed from the current trappings of the genre.
Follow editor Daniel J. Willis at Twitter.com/BayAreaData.