ALBUM REVIEW: Willie Nelson covers Sinatra again on 'That's Life'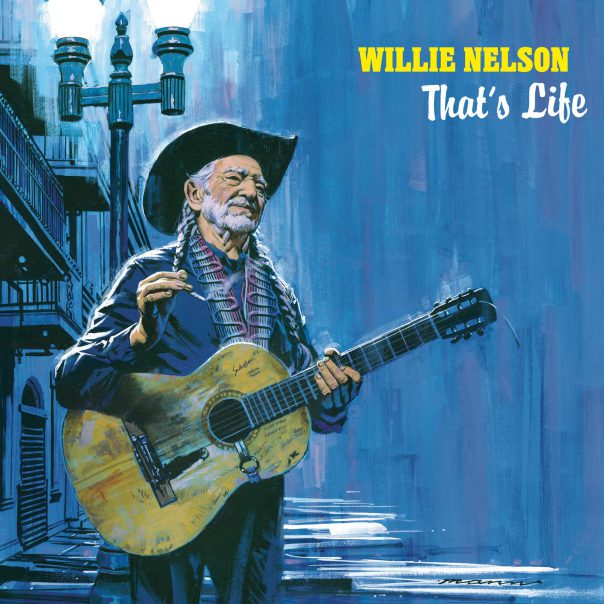 Just shy of two and a half years since Willie Nelson last covered Frank Sinatra on My Way, his take on the Great American Songbook, he's geared up for That's Life—a collection dedicated completely to his former collaborator and friend. With his iconic marbly and twangy voice, Nelson continues rebranding the classics—putting a country tinge over its traditional jazzy, big-band style. The songs still sound fresh, thanks to the energy and unique style Willie Nelson has given us over the last six decades.
That's Life
Willie Nelson
Legacy Recordings, Feb 26
7/10
That's Life contains 11 songs that Sinatra helped popularize, including "Luck be a Lady," "I've Got You Under My Skin" and "I Won't Dance," performed as a duet by Nelson and Diana Krall. He's created another charming tribute to his legendary friend; a collection of stories looking back on a prolific career, the women he loved, lonely roads traveled and how he's learned to pick himself up and begin again.
Nelson recorded the majority of the album at Capitol Studios in Los Angeles, the same studio Sinatra recorded at during the '50s and was even painted in a style similar to the cover art for Sinatra's 1955 album, In the Wee Small Hours, for the cover. Swapping Sinatra's cigarette for what's most likely a joint (this being Willie Nelson) and his fedora for a cowboy hat, the artwork looks authentically cool.
He kicks off That's Life with a string of love songs. They bop and flow with piano and guitar solos, and with Nelson's distinctive style, they sound both familiar and new. There are upbeat love songs and others lonelier and more reflective. Over the giddy piano riff of "Just in Time," he sings, "Before you came my time/ Was running low/ I was lost/ The losing dice were tossed/ My bridges all were crossed," and as the widower in "A Cottage for Sale," "From every single window/ I see your face/ But when I reach the window/ There's empty space."
Written back in 1946 when Nelson himself was just 13 years old, "You Make Me Feel So Young," is sung with abundant energy, surprising for just about anyone pushing 90. Well, seemingly anyone except Nelson. Having released five albums in the last four years, there's been no indication he'll slow down any time soon. "You make me feel there are songs to be sung/ Bells to be rung/ And a wonderful fling to be flung," he sings over an array of horns and piano.
The songs very much retain the style and spirit of Sinatra's recordings, but with Nelson's singing, his versions are distinguished from those in the public consciousness. He doesn't have the range or clarity of Sinatra, but he doesn't need to, there's already a reason why we've chosen to listen to him.
The songs are particularly heartwarming as Nelson is able to retain the feeling Sinatra characterized the songs with while blending wisdom gained in his decades of performing. "That's Life" sounds different coming from Nelson than from Sinatra, who released it at 50. "Some people get their kicks/ Stomping on a dream/ But I don't let it, let it get me down/ 'Cause this fine old world, it keeps spinnin' around," he sings, the harmonica solo serving almost as a cue to step back and light one up as he finishes the story. He's seasoned, quieter and more matter-of-fact than Sinatra.
Before Nelson turns around and releases his 99th and 100th albums, take a second to enjoy That's Life, as the story is well worth hearing. It may appear as a mere blip, late in Nelson's extensive career, but if you want the full scope of his talent, it's here.