Quick Takes: K-pop refugee Wonho finds a safe haven on 'Love Synonym #2'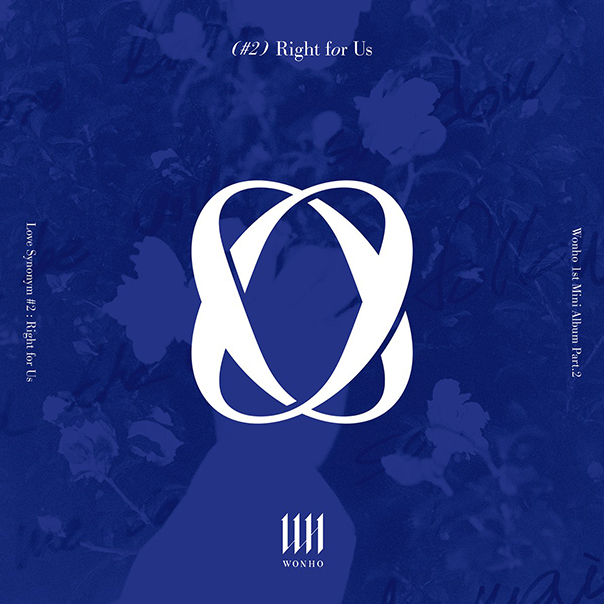 It's no secret that K-pop artists, at least the successful ones, live and work in a high-pressure environment where every part of their lives is dissected along the way. Vocalist Wonho was a star in group Monsta X before being forced out in 2019 following allegations of financial mismanagement and drug—marijuana—use. He was cleared of all allegations in March 2020, and then returned to music with a vengeance in September on his first solo mini album, Love Synonym #1: Right for Me. That record showed his mastery of K-pop and also Anglo-centric pop music (and quickly climbed numerous charts). Now Wonho is back again with Love Synonym #2: Right for Us.
Love Synonym #2: Right for Us
Wonho
Highline Entertainment, Feb. 26
7/10
The eight new tracks on the new record hop around from guitar-led pop to balladry. His comfort with singing in English, as well as the mastering and production on the album, seem like a direct attempt to wow English-speaking audiences, and he succeeds. These songs aren't a glitchy, modern take on retro American pop, but land evenly in 2021.
A ringing guitar leads the melody on album opener "Lose" before a beefy bass line breaks through and cranks the pace. There's some violin playing in the background, and then some muted alt-rock guitar strumming. For a few seconds, it sounds like disco, but then the song quickly morphs. The song has a cool self-modulated vocal on the word "why" that recalls Duran Duran's "The Reflex." Wonho sings part of the song in English, but for those who want to understand the other part, there's an all-English version at the end that would fit right at home inside American dance clubs and rock halls.
Ballads "Devil" and "FLASH" rely more on Wonho's falsetto, though the latter also features some sensual rapping. "Devil" has some moody synths. Both sound like Western R&B tunes and neither is a highlight of the record, per se, but are successful in adding variety to the complete work. They allow songs like "BEST SHOT" to pop out of the gate with their funky bass lines and glassy hi-hat strikes.
A feature by Kiiara on "Ain't About You" is a surprising addition, and the duet between the two is the record's highlight. Starting with a wobbly intro, Wonho persists, "I just need some space!/ It's not you it's me!" Kiiara, meanwhile, is breaking up with her own lover: "I wish I could stroke your big ego/ But sorry, not tonight/ Or ever." Ouch. It's funny, and by not taking itself too seriously, the music commands your attention.
In the middle of the album sits "WENEED," a slow-burning sensual jam akin to Savage Garden. The song has a little bit of everything by Wonho, tying a ribbon around the entire project. If you're looking for a general sense of where Wonho is headed, listen to this one a few times. From the strong lovelorn lyricism to arrangements and production, it's all there.
Follow editor Roman Gokhman at Twitter.com/RomiTheWriter.