ALBUM REVIEW: Wrekmeister Harmonies grapple with grief on The Alone Rush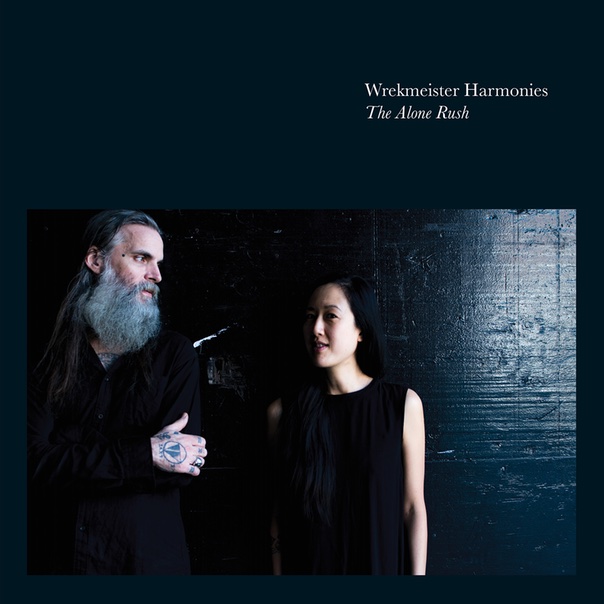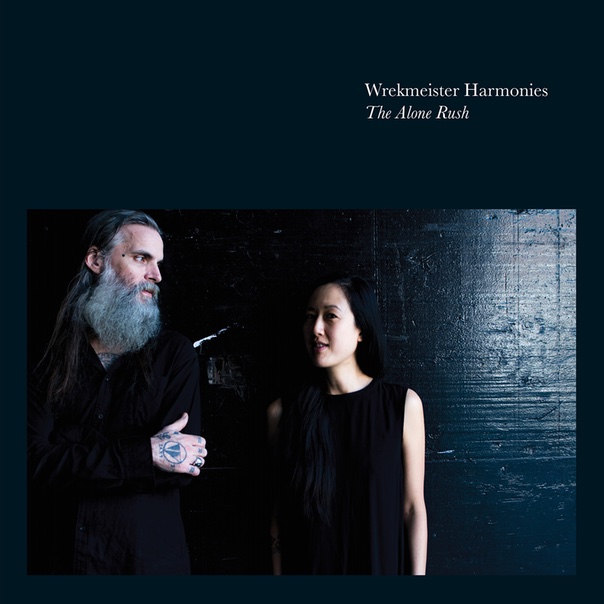 The brainchild of multi-instrumentalist J.R. Robinson, Chicago music collective Wrekmeister Harmonies' sprawling brand of "pastoral doom" has gained fame for its impressive roster of session musicians—including Leviathan mastermind Jef Whitehead and Bruce Lamont of avant-metal jazzers Yakhuza.
Driven to Oregon by a loved one's death and a relative's deteriorating health, Robinson and frequent collaborator Esther Shaw withdrew from society and devoted themselves to writing the project's seventh album. Pared down to a threesome with Thor Harris, drummer for experimental titans Swans, Wrekmeister Harmonies use somber expansivity and vulnerable minimalism to detail a path to healing with The Alone Rush.
The Alone Rush
Wrekmeister Harmonies
April 13
The emphasis on Robinson's singing voice introduces the most obvious change for the group. His uncommon performances on 2016's Light Falls took on a Tom Waitsian gravel, but his baritone now recalls the late Christopher Lee's vocal timbre in Lord of The Rings—like Saruman singing in a depressive rock band. His weighty delivery complements his simplistic guitar work, which together with literature-inspired lyrics, make for a comparatively traditional approach to lead single "Covered in Blood from Invisible Wounds."

With Harris providing colorful nuances and skeletal rhythm, Shaw's violin embellishes Robinson's dreary strumming to a mesmerizing effect. While the results are relatively bridled, producer Martin Bisi works wonders in capturing the resonance of every note, down to Harris's earthy clarinet lines and every syllable of Robinson's esoteric laments. This sonic depth reconstructs Wrekmeister's immensity without losing the enveloping sonics around which they've built their name.
"A 300 Year Old Slit Throat" begins The Alone Rush with an incredible display of expansivity from this smaller ensemble. Trudging guitar and drizzling keyboard remain central, but Shaw's string work and ghostly singing impart arresting mood shifts to uncomplicated arrangements.
Rather than filling space with flattening drones, each musician chooses their input with entrancing intuition—accentuating the personal connection they developed during the creative process through their astonishing chemistry. In fact, Shaw and Robinson learned after the event that Harris's empathy toward their undertaking stemmed from a tragedy he also experienced proximal to this undertaking.
Subtle chord changes are the cadence of "Descent Into Blindness's" gunshot backbeat, metallic clatterings and a more distorted violin tone, proving the trio's capacity for diversity. "Do not deceive me, do not lie/ Who will receive me, when I die?" Robinson both demands and begs as glacial distorted guitar chords embody his internal turmoil.
Harris's dynamic input heightens the intensity while reserving his full potential, avoiding rhythmic cohesion and letting the song collapse into the haunting soundscapes of "Behold! The Final Scream." Robinson's tearful spoken word juxtaposes the torment of tragedy with the horror of final demise.
The tale of woe drives to the core as Shaw's frightful howl pierces through piano thuds and massive dissonance. Harris's percussive exhilaration pushes detuned guitar strains and brassy synths off the cliff of sobriety into a languishing dirge of hopeless heartache. After such an unsettling passage, "Covered…" functions perfectly as an interlude of forlorn reflection between the first and second acts of Wrekmeister's journey through death and loss.
Mysterious chimes and layered synthscapes start "Forgive Yourself And Let Go," as clean guitar and string arrangements ease into the purgative ambiance. "His face wore a placid winter moon/ As we broke down the door into his room/ Clothed in night and purple scars/ 'We've only come for what is ours,'" Wrekmeister stands in the face of the inescapable—setting the stage for a bewitching catharsis.
The trio pours every ounce of their grief into this culminating crescendo. Harris especially stands out as he channels a microcosm of his recent work with Swans, using abstract abandon as a perfect foil for the song's monolithic upsurge. The results form a tone poem of emotional conflict, grappling with human frailty and irrevocable tragedy. The madness releases its grip with a conclusive epiphany, settling The Alone Rush into an aura of earnest resolve.
"Time is a fire/ That burns everyone/ You can keep it for yourself," Robinson's muses as the title track emerges from harrowing discord into harmoniously interwoven strings and keyboards. This acknowledgment brings the album's concept full circle, accepting the horror of mortality and facing the unknown of death with individualistic empowerment.
A spectral chorale fades the album to black, encapsulating the transcendence that Robinson, Shaw and Harrison reach after an album's worth of introspective struggle. By laying themselves bare both musically and personally, Wrekmeister Harmonies have reached some of their most profound heights. The Alone Rush creates stirring atmospheres with purposeful sparsity, using sensitive narrative to pave roads to existential serenity.
Follow writer Max Heilman at Twitter.com/madmaxx1995.