ALBUM REVIEW: Yann Tierson distills his vast body of work with 'Portrait'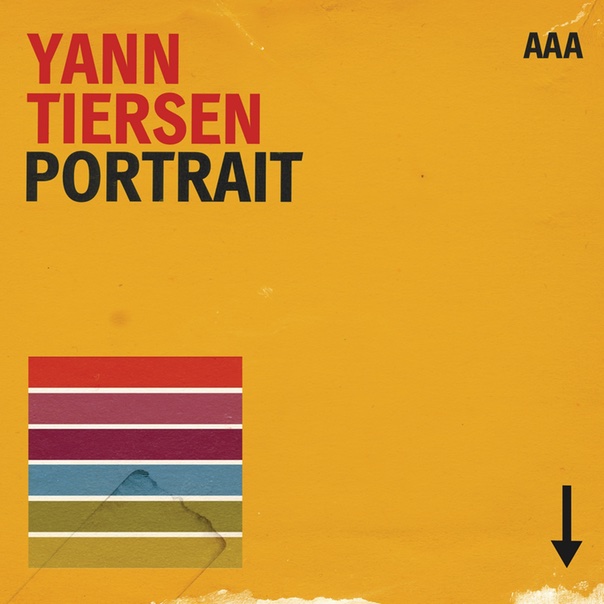 Yann Tiersen may be best known for his songs that wound up in the sound track for the award-winning romantic comedy Amélie, his discography only gets more remarkable from there. Spanning French folk, classical, drone and ambient music, his 10 full-length albums fill a 24-year career with hidden classics and obscure experiments. Having released his latest LP, All, early this year, Tiersen now revisits his vast body of work.
Portrait
Yann Tiersen
Mute Records, Dec. 6
Portrait is much more than a greatest hits album. It functions like a live set immaculately recorded to analog tape, with a few new songs and thoughtful re-envisioning of others. Over the course of 25 tracks and 97 minutes, the seasoned artist captures the essence of his multifaceted expression.
Recorded in the studio he built, Portrait remains as idiosyncratic as it is euphonic. "Introductory Movement" introduces the most unlikely contributor—drone master Stephen O'Malley of Sunn O))). His guitar playing produces immense low-end and eerie dissonance as a counterbalance to the track's harmonic strings, effortless guiding the song to a churning dark ambient conclusion.
O'Malley's contribution to "Prad," a minimalist piano piece from All, provides a compelling contrast between resonant distortion and delicate melodies. He plays a more supplemental role to closing cut "Thinking Like A Mountain," developing a weighty soundscape over organ, glockenspiel and a reading of Aldo Leopold's essay from which the track got its name. The mere presence of O'Malley on this album suggests Yann Tiersen wanted to push himself with this album.
Part of his charm is his cross-section of taste and grandiosity. That's why new recordings of fan favorites like "Monochrome," from 1997's The Lighthouse, and "Rue des Cascades," from 1996's Cascade Street, might throw fans for a loop. Both are more spacious and reserved than their dense, involved counterparts—especially the former, which benefits from the folksy timbre of Gruff Rhys.
The more-is-more undercurrent of his early material is now limited in order to show these songs as they are at their core. Still, his musical chops are very much intact, whether it's the rapid-fire piano intro of "Rue" or the baroque harpsichord of "Monochrome."
Given the limitations of the recording environment, this iteration of Tiersen's music reaches astounding heights and depths. "Chapter 19," from 2014's Infinity, gushes expressive melody and resounding chimes, while All's "Gwennilied" immerses wife Emilie Tiersen's vaguely Celtic melodies within monolithic drones. She reappears throughout the album, notably within the twittering piano lines and warm synth pads of "Pell" and on original cut "Diouz An Noz," alongside Ólavur Jákupsson. The latter uses what sounds like a theremin into a slow and steady build of strings and piano. The two vocalists trade verses in enveloping sea of sound.
Jákupsson is a longtime collaborator with Yann Tiersen, so the extent to which he contributes to Portrait shouldn't surprise anyone. Jákupsson integrates his voice into the gorgeous ambiance and mallet percussion of the nearly eight-minute track "Erc'h." He displays more of his dynamic range on "Koad," guiding the dancing pianos to a magnificent climax.
Bells and chimes actually dominate the arrangement of "Grønjørd." This shows Yann Tiersen's ability to push his arrangements past convention while maintaining accessible musicality. The perfect production value is a big part of why this adventurousness pays off. Every note resounds with an energy only found in analog recording.
Other than Blonde Redhead's angelic performance on the dreamscape chamber orchestra of "Closer," the rest of the album is an impressive array of instrumental cuts. This is where Portrait's flow as a live set becomes more apparent. You could easily imagine Tiersen breaking into these as the set changes—or just to display his abilities.
"The Long Road" and "The Old Man Still Wants It" perfectly contrast drifting placidity and bombastic technicality. You'd never realize they were recorded so far apart from each other. Whether it's the Chopin-esque nocturne of "Porz Goret" from 2016's EUSA or the melodica-driven interpretation of "La Dispute" from the Amélie soundtrack, his playing remains intuitive and engrossing.
Tiersen breaks out his violin for a shortened, hyper-intense version of the 1997 deep cut "The Wire." Other unsung classics like "The Waltz Of The Monsters" get a complete reimagining through seismic synth drones and clanging toned percussion. "The Jetty" even presents an impressive harpsichord piece worthy of the legends of baroque music. The breadth on Portrait is impressive enough, but the fact that he keeps all of it engaging takes it to a completely different level.
Yann Tiersen has more than established himself as one of the best songwriters and composers on the planet. This album shows him doing what he loves the way he wants to do it. He didn't set out to top himself with Portrait, but to show everyone what his musical reservoir is all about.
Follow editor Max Heilman at Twitter.com/madmaxx1995 and Instagram.com/maxlikessound.