ALBUM REVIEW: YG unloads his anxieties on 'My Life 4Hunnid'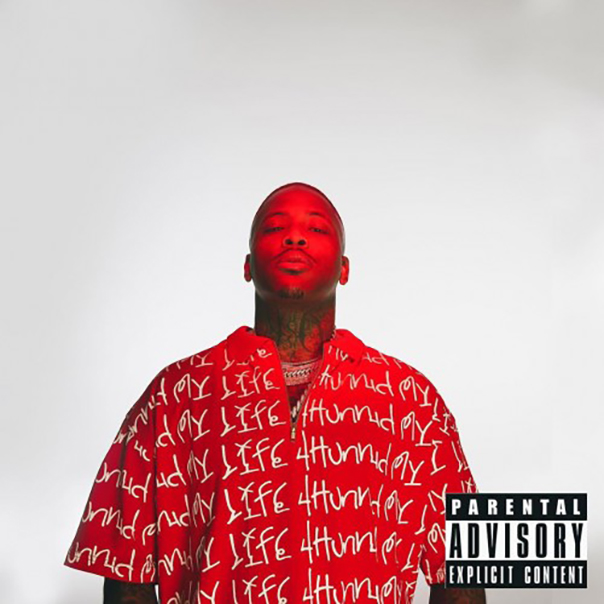 As the country continues to struggle with the pandemic, a dipping economy and unrest over a lack of justice, many share a collective sense of dread. John Carpenter's "The Thing" comes to mind—in particular, the scene where Kurt Russell's character records an audio tape to leave behind in the event the entire crew is assimilated by the film's infectious creature. "Nobody trusts anybody now," could effectively serve as the country's slogan. Enter My Life 4Hunnid by YG.
My Life 4Hunnid
YG
Epic, Oct. 2
7/10
The rapper's latest was recorded amid the pandemic, and throughout the album's runtime listeners are presented with the ongoing anxieties and frustrations YG has felt as a result of his celebrity, conflicts with police and much more.
While ongoing civil unrest sets the scene, much of the album is dedicated to more of the personal and interpersonal goings on, as well as anecdotes of the tensions he experiences tied to his involvement with The Bloods. Opener "Jealous" starts with some foreboding piano chords and low flutes before transitioning into a heavy synthetic bass line accompanied with some 808s. It's one of the lighter tracks on the album, with YG flexing about his wealth.
On "Blood Walk," featuring Lil Wayne and D3szn, YG expresses his loyalty to The Bloods with fervor, as Wayne chimes in with some clever bars. We start to get a better peak at the more troubled state of mind YG has been dealing with on the exceptional "Out On Bail," with hard-hitting bass and kick drum carrying YG's agitated lyrics, detailing his arrest earlier this year. "I'm out on bail, them motherfuckers tryna get me/ But I won't tell, so with some time they tryna hit me/ I'm innocent as fuck, but they tryna prove I'm guilty/ These lawyers fees is crazy, thank God, I'm playin' with milli's," YG spits, going on to detail his dedication to his gang as well as his loved ones.
"Rodeo," featuring Chris Brown and Tyga, is a promiscuous track—which, considering the features, may raise some eyebrows. Lest we forget Chris Brown's issues with domestic abuse and Tyga's questionable dating practices. Later tracks like "Hate On Me," with Lil Tjay, and "War Scars," with Tay X2, both seem to be intertwined with their focus on street violence. Both tracks feature pleasant acoustic guitar melodies that are paired with the exceptional vocal performances of their respective features. "Surgery," featuring Ty Dolla $ign and Gunna, revives the themes of "Rodeo," albeit with a somewhat less captivating arrangement.
As the album approaches the final three tracks, "Thug Kry," "FTP" and "Laugh Now Kry Later," we return to the more transparent side of YG's artistry. "Thug Kry" is characterized with its somber piano melody, where YG raps about his troubles facing incarceration and drinking. "FTP" pays homage to NWA's classic, if controversial, "Fuck Tha Police" in both title and content. Sirens and explosions open the track, tailed by a hard-hitting synth beat that gets blood pumping.
It's a scathing critique and takedown of the systemic racism that plagues law enforcement throughout the U.S. YG spits with the murder of George Floyd and Black Lives Matter protests still fresh in his mind: "It's the Ku Klux cops, they on a mission/ It's the Ku Klux cops, got hidden agendas/ It's the truth, I won't stop/ Open cases, police already hate me, why not?"
Closer "Laugh Now Kry Later" serves as a bit of a come-down, to remind listeners to appreciate what they have—even in the face of adversity. YG raps about the contrast of his success and the lifestyle he enjoys, along with the new sets of problems that come with it. Yet he handles it all with a sort of grace from which we could all take a cue.
My Life 4Hunnid displays the relatable aspect of YG's troubled side. Considering that this album is very much a product of the environment this year has provided, it peaks curiosity to see how this record will age as a historical artifact of the times we're living in.
Follow editor Tim Hoffman at Twitter.com/hipsterp0tamus.