ALBUM REVIEW: Young Fathers shed inhibitions and make a joyful noise on Cocoa Sugar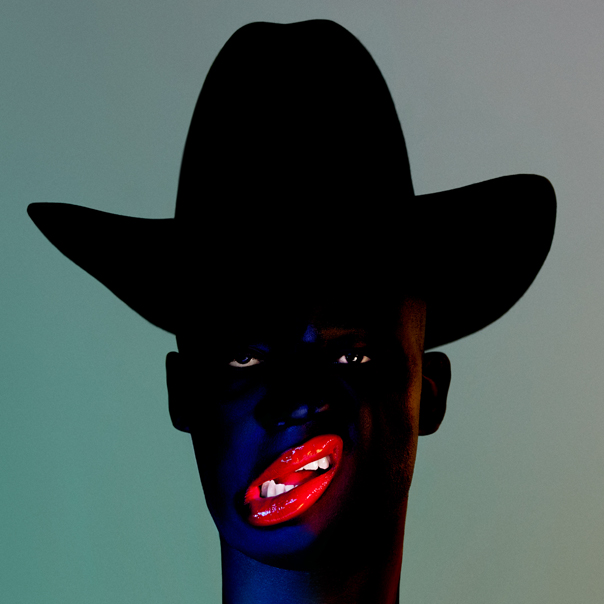 To label Young Fathers as a pop band may seem like a lazy cop out, but it's also the best way to describe the Scottish trio's eclectic styles. The self-described "psychedelic hip-hop electro boy band," consisting of multi-instrumentalists Alloysious Massaquoi, Kayus Bankole and Graham Hastings, has proven its innate ability to use outlandish texture and unusual ensembles as tools for singing-centered avant-pop anthems.
Cocoa Sugar
Young Fathers
March 9
However, it's hard not to see Young Fathers' back catalog as a prerequisite for their newest offering, Cocoa Sugar. On the album, Young Fathers flesh out their production and compositions, simultaneously becoming poppier and stranger.
"See How" immediately throws any notion of conformity out the window with rousing gospel through the aesthetic filter of Post-Military-era Death Grips. Young Fathers use quirky sound design and vocal interplay to a cinematic effect within an alien context. In the midst of grating strains, minimalist synth and clattering downbeats, the group reiterates its commitment to adventurous vocal reprisals, a theme on which the more contemplative "Fee Fi" elaborates. The trio expresses jazz rap elements through melodic refrains and playful flow. An electronic tribal rhythm intermingles with brooding piano. Young Fathers' sound collages consistently defy categorization, but this hardly keeps Cocoa Sugar away from danceable tunes.
With a basis in dembow riddim dancehall, "In My View" solidifies itself as one of the most infectious tunes these guys have ever produced. Their choppy singing provides the perfect foil for spacious keyboard drones, effectively driving the song's tropical qualities as futuristic layerings sneak into the mix.
Young Fathers' evolving vocal delivery provides compelling mood swings within the traditional and forward-thinking elements a familiar template. Even as it echoes a reggaeton rhythm structure, "Turn" provides a complete feel with distorted samples, eerie effects and a half-time backbeat. Cocoa Sugar sits comfortably in a cross section between pop music's most experimental and accessible.
Instead of dialling back the experimentalism, songs like "Tremolo" and "Wow" push these qualities to the forefront without sacrificing unforgettable hooks. The former hints at Massive Attack-esque trip-hop and Sigur Rós's Ba Ba Ti Ki Di Do with simple modulations and imaginative vocal interactions. The latter's lackadaisical spoken word piano arpeggios amalgamate doo-wop scatting and immense noise-pop, which are held together with celebratory shouts.
The breakbeat interlude "Wire," and the following "Toy," similarly revel in unorthodoxy. Both center around a similar breakbeat feel with simple production. In fact, hardly any of these songs could easily stand on their instrumental merits alone—relying on vocals to provide dynamic direction for skeletal arrangement as subtle beat changes cushion their whimsical shifts. In spite of these heady explorations, Young Fathers manage to maintain clarity in their songwriting.
The most overt rap feature on Cocoa Sugar, "Holy Ghost's" hard-hitting beat and motivating lyrical themes of self-discovery and empowerment—"You can tell your deity I'm alright/ Woke up from the dead, call me Jesus Christ"—translate perfectly through intuitive flow. The importance of singing, rapping and shouting can't be stressed enough, because it's literally the backbone of the whole record.
Dreamy electro-funk banger "Border Girl" features several passages distinguished through vocal teamwork, lending itself as much to spacious soul as much as a repulsive groove. In the same way, the soaring melody of "Lord" remains at the helm of a slow-burn crescendo, as overdriven bass blasts launch the song from its central piano line into euphoric splendor.
Compact and precise, yet exploding with life and creativity, Cocoa Sugar excels both as a catchy pop record and an innovative tour de force. With triumphant gospel melodies and nuanced electronics, "Picking You" bookends the album with a juxtaposition of grandeur and sparsity. With the parting words, "You'll never find your way to heaven, but you can follow me," the trio invites listeners to shed their inhibitions and join in their joyful noise.
Follow writer Max Heilman at Twitter.com/madmaxx1995.