Album Review: ZHU offers slick nightmares on 'DREAMLAND 2021'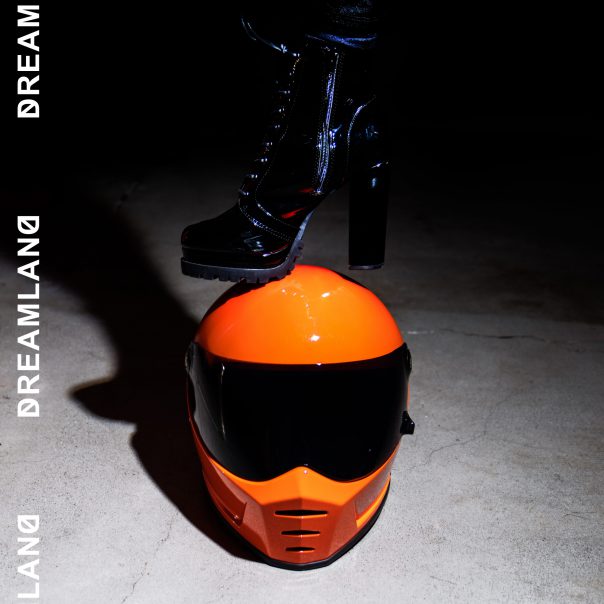 The video for "Sky Is Crying" by ZHU, which features Malaysian singer-songwriter Yuna, depicts many depressing and familiar scenes from the pandemic, giving a hint at his stress levels during quarantine. A man watches a screen with news headlines flashing before him: "Pandemic effect takes hold." "Asian-Americans Protest Racial Violence." "Could Climate Change Be More Extreme Than we Think." ZHU performs atop a 16-wheeler surrounded by an audience, physically distanced and surrounding him in parked cars. The song is filled with light synth, as Yuna's beautiful voice sings about a girl who's crying, dying and trying her best. An interlude mimics the aqueous sounds of drops falling like tears from the sky.
DREAMLAND 2021
ZHU
Astralwerks, April 30
8/10
The Bay Area native, whose name is Steven Zhu, channeled the stress well, however, producing a new album mostly from home all while working on a live-streaming fashion show for his own clothing line. DREAMLAND 2021 is a soundtrack to the expected return to normalcy. But what's on the other side of the pandemic might not be what we wish for.
The album starts with "Lost It," an entrance theme to the dance floor. Known for his cinematic style, ZHU begins with an apprehensive melody and subtle beat, slowly elevating the song to a high point, paired with soft vocals. "Distant Lights" follows with rolling cymbals and a vibe not unlike the beginning of a '70s detective show. "Remember when we went to concerts?/ Talked about who's on first?/ Waiting for the encore," Zhu sings, recalling pre-pandemic days. The song trails out with a man's voice musing "I believe the future is near," which very well may be the thesis of the entire album.
"Blue Dream" is a standard house track, but it takes some twists and turns along the way, with crashes and claps, buildups and cutoffs, returning in the end to a simple melody. "If you wanna burn a late night one… put the B-side on," ZHU suggests on this short and sweet track. "How Does It Feel," with Compton crooner-producer Channel Tres, is light and breezy with a few soulful guitar chords thrown in over his voice. After narrowly avoiding a fight, the two artists lead into a back-and-forth chorus. When ZHU asks, "How does it feel?" Channel Tres responds "Tight, tight, tight, tight, tight, tight, tight."
"Sweet Like Honey" features some beautiful piano enunciations. "Too sweet, too right, too nice/  The moments with you," ZHU sings. The song takes a mellow stroll as he describes why he and a mystery girl can't be together. However, there's a sharp uptick after he croons, "Just one last night 'cause you're sweet as honey." The tempo jumps and becomes more determined, like banging against a bathroom door. "Yours" features London pop trio Arctic Lake. It starts slowly, before a woman's voice soars over the synthesized beat. Like the previous track, "Yours" describes a temporary love: "I'm yours with devotion/ In the moment." It ends with screeching guitar and a heavy industrial sound.
In the middle of the album, the mood takes a serious turn on modulated piano ballad "SOCO," which eventually (and unexpectedly) picks up a dance beat. In this story, a girl, growing up without a father figure falls into a web of lies spun by an older man, selling herself on the street, and looking for self-esteem in a pill. It ends with electric noise that sounds almost like weeping. It's a brief reflection on the perils of drug addiction before we return to the party.
Tinashe makes an appearance on "Only." Electronic keyboards and a curious melody guide listeners through the song and into the best dance track on DREAMLAND 2021, "Zhudio54." A valley-girl voiceover (a la "Sir Mix-A-Lot's "Baby Got Back") intro leads into a deep monotone (a la Right Said Fred's "I'm Too Sexy"). Then, a disembodied voice comes in over an intercom and demands that we "Make that ass spin round and round/ Dancing to my disco sound." You got it, mister!
"Good4U," featuring Brooklyn rapper Kota the Friend, is a sentimental plea to a new lover who's been burned before. The key to this type of love, of course, is ignoring all the red flags. "Good girl with a bad rep/ … Got trust issues with a good heart," Kota raps over a sweet classical-style piano melody. ZHU goes into his falsetto: "I'll be good to you/ Don't get it twisted." By the end, his vocal is distorted as it twists into a sound of distress. By that point the song has morphed into an arrangement like something the Chemical Brothers would have made in the late '90s.
DREAMLAND 2021 ends with the most disorienting, interesting and dreamlike song on the album, "I Need That." The ambiance is very unsure and possibly threatening, like there could be clowns lurking around the corner. Twinkling piano notes and electronic keys add contrast. The beat is like footsteps on wet pavement. There are some vaguely threatening, crunchy industrial keyboards notes. It all ends with a lonely saxophone, presumably being played underneath a dimly lit streetlamp as the rain comes down. The future is in sight, but it may not be the one we've hoped for.
Follow Gabrielle Poccia on Instagram.