Anna Coogan explores Space and Time on experimental rock opera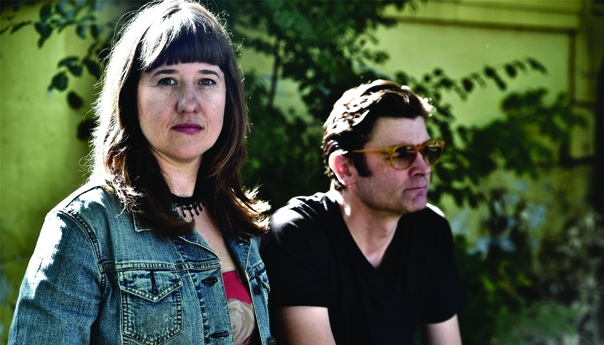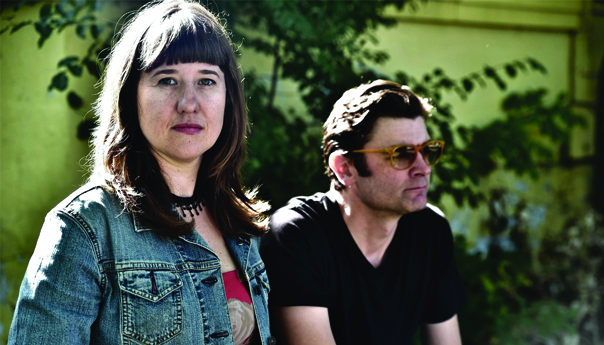 In many ways, Anna Coogan is as surprised by her latest release, The Lonely Cry of Space and Time, as anyone else. The album tackles deeply personal and hotly political topics in what one might describe as a rock opera.
Anna Coogan 
5 p.m., Sunday, June 25
Acoustic Den Cafe in Roseville
RSVP
Coogan says while her emotions and feelings flowed easily when writing more personal songs, her creativity walled itself off when it came to political concerns.
"I've been experiencing a lot of anxiety and fear lately, and I can't write anything when I'm anxious," the singer-songwriter explains. "When things are raw, then that's a great time to write."
She says time on the road during tours often "scrapes open" those emotions, allowing her to tap into them and draw inspiration. Coogan calls her anxiety over political issues "a creativity end to me," yet she tackled them as best as she could.
"This was originally written about climate change, the refugee crisis and about collateral damage. With all these drone strikes, back even in the Obama administration, you'd hear about the collateral damage and how human life is so undervalued in the way we approach our foreign policy. I wove all that into this record," she says. "There are some love songs, and there's some joy as well. I really tried to infuse it with some hope because I think at the end of the day, that is the point of music: to make you think and then to give you hope."
A years-long endeavor with Willie B, the 11-song album is an experimental mix of rock, pop and—at times—classical opera.
"For a long time I had a really strict policy that opera and rock do not go together. I thought, 'It's just going to sound like a church lady playing the guitar, and that's going to be terrible,'" says Coogan, who studied opera, including a year at the Mozarteum University of Salzburg. "I think when you treat the voice as an instrument, just like a synthesizer and the guitar, then all of a sudden you have all these options."
Just as she switches between different pedals to change the tone of a song, Coogan says she's learned to use her voice similarly.
On "Burn for You," which she describes as an apocalyptic lullaby, her operatic skills are on full display, stretching multiple octaves and serving as the primary instrument compared to the sparse guitar and drums.
"All of a sudden it's like, 'Well, you can do the same thing with the voice.' You can adjust it in ways that hopefully don't sound too put upon, but that change the flow," Coogan says.
The songs segue seamlessly from rock-infused "Sylvia" to poppy "Meteor" and the country-influenced "Follow Me," then back to the opera on "If You Were the Sun." As great a tool as her voice is, Coogan's album doesn't rely on that solely. "Last Exit" is purely instrumental, a beautiful and haunting escapade into the unknown.
She says the idea for it came organically from her collaboration with Willie B. Beginning in 2013, he simply played drums on her songs, then started on the bass pedals, adding what Coogan calls "synthesizer sounds" to the music.
"Once we started writing together, it just started taking its own path over the years," she says. "We went out on quite a few tours together and spent that time sort of weeding out the songs that didn't stand out as much."
Coogan says the turning point for the album came when the duo was asked to score two films: 2015's The Fall of the House of Usher and 2016's Aetlia, Queen of Mars.
"That's kind of where it all started to come together conceptually," she says. "It wasn't a conscious decision exactly, but when we put it all together, I felt like we were able to kind of weave the non-operatic vocals into the operatic vocals in a way that worked."
Coogan says she hopes that listeners appreciate the experimental music she's written, but also take note of the lyrical creativity.
"I like people to read the lyrics and kind of interpret it for themselves," says Coogan, explaining why she decided to include a lyric booklet in her album. "Lyrics do not come easily to me, that is not where my natural ability lies, so I'm just very pleased with how they turned out."
By the she and Willie B made it into the studio last summer, the partners managed to crank out the entire album in about a week. Space and Time's release in late April was, for Coogan, a relief.
"The lead-up process is long and intense, and there's not as much music involved as I would like," she says. "I've finally been getting it on the road, playing shows and just really looking forward to allowing the music to do what it's supposed to do."
Coogan is currently on tour in promotion of the album.
Follow journalist Brandi Smith on Twitter, Facebook and BrandiSmith.me.