Bond St. District bring Baltimore roots to A Church on Vulcan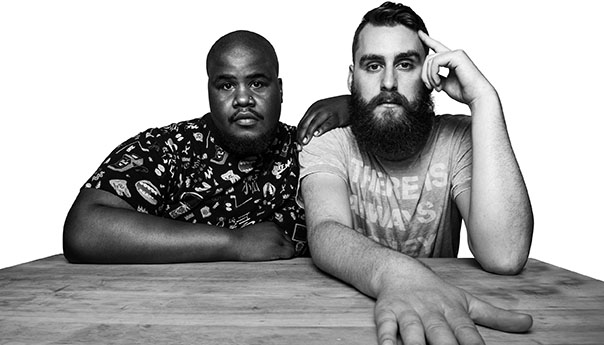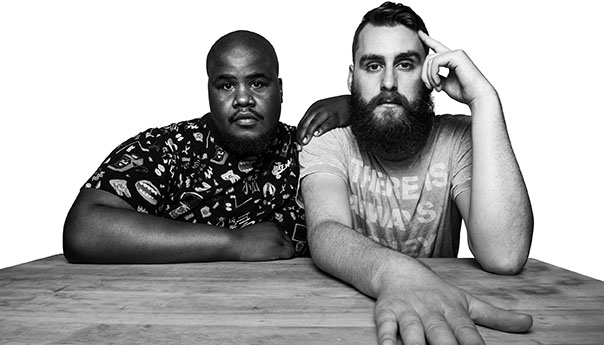 Homegrown Baltimore, Maryland. rapper DDM­­ thinks that his hometown too often gets lost in the sensationalism of the news and social media.
The rapper, born Emmanuel Williams and also known as  MC Manny, as well as producer Paul Hutson, make up Bond St. District. The duo released debut album A Church on Vulcan in November with roots and experiences as Baltimoreans in mind.
"I was born and raised West Baltimore. It really dictates a lot of my core values, core code of ethics [of] being from Baltimore," Williams said. "The latest album, it's very politically driven, very Baltimore. We see these things every day [and] social media magnifies things."
Bond St District's formation was swift. Williams and Hutson met in August 2014 at a club and within three months released their debut EP, Everybody's So Sleepy.
Williams had been rapping throughout Baltimore for years while Hutson was just getting into producing.
"The initial idea was just to record. We played a few. He took me home," Williams said.
Almost immediately after they recorded, Williams asked Hutson, "'Wanna do EP and put it out Nov. 3?' (It) came together naturally."
Hutson and Williams musical influence and backgrounds vary greatly and yet greatly complement one another
Hutson had a natural proclivity for music and rhythm, banging on pots and pans as a child before he got music lessons at the behest of his parents. As a producer, he's influenced by the bands and artists he grew up with, from the likes of Radiohead to hip-hop and soul artists The Roots, Flying Lotus or J Dilla.
Williams, on the other hand, was inspired at the outset by his mother and her love of music. Growing up, he was enamored by the seemingly bigger-than-life Biggie, Lil' Kim, Diana Ross and Tina Turner.
"I emulated who I wanted to be," he said.
The result of their varied influences and personalities blends together to make Bond St. District uniquely flavored, modern hip-hop. Williams' vocals are highlighted by charisma and incisive lyrics that are paired with Hutson's sharp, complexly layered production.
A Church on Vulcan is honest, conversational, socially and politically aware, and deeply personal to Williams and Hutson. They describe the first half as a church service: intense and confrontational. That contrasts with the surreal resolve of the second half; like you've had your conversation and understand your demons, they said.
Bond St. District is busy touring and promoting A Church on Vulcan across the country this year. Known for their grandiose stage presence, Williams describes their live show as a mixture of "Letterman, Ed McMahon, Biggie, hip-hop. … You don't see that often."
But before going to see them perform or listening to the album, he and Hutson urge listeners to try to put aside what they've seen or heard about Baltimore.
"Don't believe everything you see on TV," Williams said. "When listening to us, go in with no preconceived notions. Give it fresh ears."
Follow writer Heather Ah San at Twitter.com/heathermalia.