Courtney Marie Andrews looks to the 'Kindness of Strangers'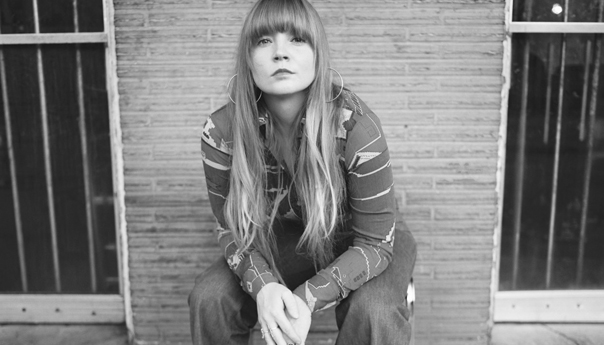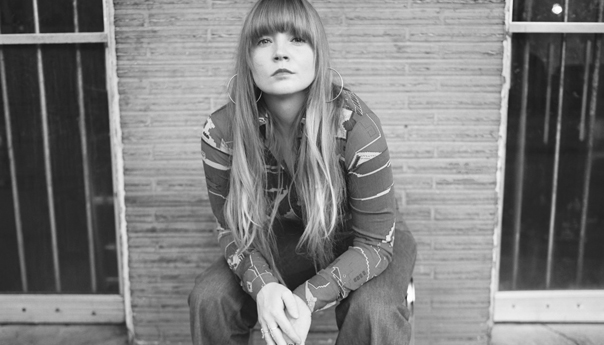 When Courtney Marie Andrews decided to leave Phoenix, at 16, to pursue a career as a travelling musician, many of her early tours took her up the West Coast, through San Francisco. The soulful folk singer had not seen much of the world yet; hadn't even been to New York. San Francisco was unlike any other place she had been. And over time, she got to see more of its sides. The show she remembers best took place at artist community the Convent.
Courtney Marie Andrews
Olivia Kaplan
7:30 p.m., April 5
Cafe du Nord
Tickets: $12. (21+)
"It was during the days of me booking my own tours," Andrews recently recalled. "The creators of the house put a giant bed as the audience. My violin player at the time was very innocent in a lot of ways. I played music as people caressed and cuddled each other. It was a cuddle party. It was one of those moments, like, 'Where are we?'"
Andrews has a considerable amount of time on the road under her belt now, at 27. Over the years, she'd toured as a backup singer with Jimmy Eat World, then for Damien Jurado, and also found herself as a lead guitarist for a musician in Belgium. Her 2016 record, Honest Life, finally landed her on numerous annual best-of lists, enabling her to finally quit a bartending job. And May Your Kindness Remain, out March 23, is poised to build off of that success with a collection of songs that take an uncompromising look at American's rural poor, mental illness and even immigration. She may do for folk and Americana what Margo Price did for country.
"I guess I'm an observer and empathizer in a lot of ways, and I soak in everything that's happening," Courtney Marie Andrews said. "That's how I've always written. I never set out to write in any certain way, except to challenge myself. … A lot of the subjects are things that weigh heavy on my mind a lot: Rural poverty in America, and depression, and loving people with depression. They come across my headspace often, and it was easy to write about them for me."
By the time Andrews initially left her home, to the displeasure of her parents—even though she did not grow up in a strict home—she had decided that Phoenix was not culturally varied enough to support her art.
All of the men in her life, including her father and grandfathers, were roofers. Her mother and all of her friends were into crafts and visual arts. She took after her mom. But rather than painting, she always took after music.
"I tried my hand at writing a few novels, but never finished them," she said.
Her first loves were not roots music, but punk, to which she was introduced on TV. She became a fan of Bikini Kill and The Distillers, as well s the Clash and more. Her friends got inspired and decided to start a feminist punk band of their own. Although Massacre In A Mini Skirt didn't last, it taught Andrews an important lesion about herself. When she and her friends decided to write their own songs and then come together to flesh out the songs, she was the only one to return with original material.
"It was when I discovered I loved songwriting," she said.
Her parents, didn't exactly approve her decision to "explore an adventure" by leaving home, but she was intent on leaving no matter what. "They let me sort of blossom in the way that I did," she said. She toured relentlessly by herself without any music industry insight.
"I thought I was just going to be like Woody Guthrie … and travel around," she said.
She self-released three records and played her home state, where eventually word got around; to Jimmy Eat World and Jurado, who invited her along as a backup singer. Working with professional and successful musicians, she began to understand what the industry requires to achieve success (a team of people), and began to write her own songs again.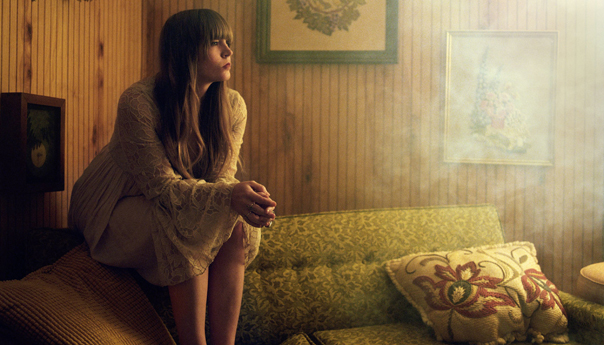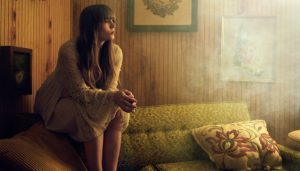 Courtney Marie Andrews wrote and recorded Honest Life while living outside of Seattle. The album spoke of the isolation of life on the road, seeing new, strange faces every night and lacking human connection. The record drew raves from Ryan Adams, while she drew comparisons to everyone from Joni Mitchell to Emmylou Harris.
Since its success she has bounced around, crashing on the couches of friends and relatives, as well as Airbnbs. She has no permanent home, though she shifted her base to Los Angeles to record May Your Kindness Remain, which she wrote primarily while touring her previous record.
Unlike its simpler predecessor, the new album incorporates a new palate in addition to its acoustic folk base: There's gospel, soul and some indie rock in the form of distorted guitars. The first single, the title track, blends organ and electric guitar along with Andrews' soulful observations. "If your money runs out, and your good looks fade/ May your kindness remain," she sings, as though making a toast or saying a prayer.
"I'm not religious, frankly," she said. "Kindness has always been my religion, in a way. It's what I've been taught, as a kid. So yeah, this is almost like my own personal gospel song."
The album is about people struggling, people ostracized, and the need to accept them. The album is largely a snapshot of what she sees is wrong with the country right now; not only the actions of the Trump administration, but poverty, gun culture, views of immigrants as the "other" and more. Andrews refers to it as the "many portraits of the America that we're living in."
Sometimes, she's singing about people in her own life.
"I never find it difficult; I just find it cathartic," she said. "It sometimes helps me understand better; how I'm feeling or what I'm seeing. It's like painting; where you paint a portrait for so long, and when it's done, you can finally see it for what it is. That's how songs are for me. Then I can glimpse into how I've been personally feeling or the people around me have been."
She made the record with producer Mark Howard (Bob Dylan, Harris, Lucinda Williams and Tom Waits) in Los Angeles. A fan of his work with the greats, she asked only him. The record had to be made in L.A., she said, because to her it represents the United States in many diverse ways.
Per his custom to live and record in the same space, Howard sent Andrews two different possibilities that he had found on Airbnb, and she selected a house that overlooked the city's skyline. He brought all the equipment and assembled a band. The album was recorded in only eight days.
With the release of May Your Kindness Remain imminent and buzz building, it's safe to assume Andrews won't need to look for a day job anytime soon.
"Sometimes I miss the in-depth realness of it, because you go see the same people every day and develop a relationship with them over a longer period of time," she said. "But I really love touring, so I don't miss having to work as a bartender."
Follow Roman Gokhman at Twitter.com/RomiTheWriter and RomiTheWriter.Tumblr.com.