FLETCHER forgoes candy pop for higher aspirations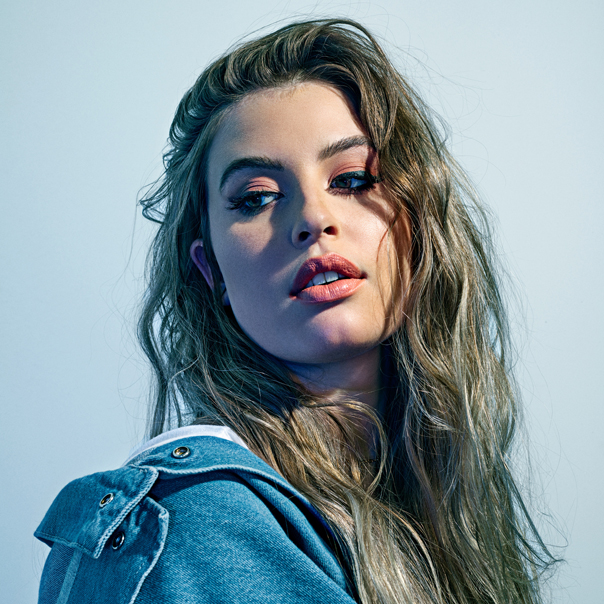 Like many others, Cari Fletcher didn't sleep a wink on the night of Oct. 1 after seeing footage online of thousands of people running from a shooter on the 32nd floor of a Las Vegas hotel. The new Jersey-born, Los Angeles-based singer-songwriter, who goes by FLETCHER, was about to head on tour the next day.
Fletcher
Tayler Buono
8 p.m., Thursday, Oct. 12
Rickshaw Stop
Tickets: $13-16.
"Music venues are supposed to be safe spaces for people," she said.
Fletcher, 23, is one in a growing trend of pop musicians who no longer ignore what's going on worldwide in their music. She eschews traditional Top 40 fare about boys and partying in favor of gender equality and empowerment.
"We're in a time right now where people are craving sincerity in music more than ever because we want answers and we want reasons for those things and all the tragedies," she said. "For a while, people were turning to music as an escape to those things [like the tragedy in Las Vegas]. … I don't want to just be an artist that puts out a stupid sort of pop song that doesn't stand for anything. If I'm going to have a platform, I want to use it for the good. If my platform is music, I want to make it mean something and have it be really meaningful for people."
Fletcher's first musical success came when she was a teen contestant on the U.S. version of The X-Factor TV show, where she and her group Lakoda Rayne were finalists. Fletcher grew up just outside of Asbury Park, hearing the stories of the city's glory years from her mother. She has performed at its storied halls like The Stone Pony and The Saint. Her first influences included hometown heroes like Bruce Springsteen and Jon Bon Jovi, as well as divas Whitney Houston and Celine Dion and classical operatic vocalists like Andrea Bocelli.
Her first musical education was classical. She sang from the age of 3 and took lessons in piano, flute, dance and more from the age of 5. The operatic singing lessons still help her to this day, but were never where her passions lay.
"Music has really been the biggest and only part of my life since I was a little kid," Fletcher said. "It was part of my job in high school, singing in choirs and plays."
The culmination of her childhood experience came with The X-Factor. More than anything, it solidified her desire to write songs and perform. Her next passion was to attend New York University.
She entered the Clive Davis Institute of Recorded Music at NYU's Tisch School of the Arts, where she studied two of the school's four tracks: performer-songwriter and record executive. For the latter, she studied topics like music management, copyright law and branding.
But midway through her studies, she struck gold with the soaring self-acceptance anthem "War Paint," which has been streamed millions of times. The success of the song led Fletcher to take a leave of absence from school and record an EP in Nashville.
The six-song Finding Fletcher, released in September 2016, includes "War Paint" and other inspirational anthems and ballads. Pop tune "Princess," about female empowerment, has lyrics about Cinderella rescuing herself, and was originally written about several of Fletcher's friends who were feeling hopeless. In its accompanying video, three girls in different harmful situations are shown struggling but then overcoming their situations.
Single "Wasted Youth," meanwhile, is about living in the moment, Fletcher said.
"It's about … doing what makes you happy with who you want and who makes you feel good regardless of gender or whatever people have to say about it," she said. The video intersperses video of Fletcher with friends and family as a child, recorded by her father, with clips of her wandering around Los Angeles with a female love interest.
"We live in a generation where people aren't so quick to box ourselves into sexuality and genders, and it's sort of this 'love is love' notion that the millennials and my generation really feel strongly about," she said. "It was just to show that you could have a same gender relationship in a music video without it being some overly dramatized sexualized thing. That was important for me to depict."
Last week, Fletcher released single "You Should Talk," her first new material since the 2016 EP. It was the first song she wrote after moving from New York to Los Angeles, because she wanted to live closer to her music collaborators.
The song, co-written with the writing team KNita + Delacey, is about being ghosted in a relationship; having a partner disappear with no explanation or closure. The song captures the mood of her new material and is meant to be an introduction to her next record, which will be released in 2018.
Between Finding Fletcher and moving to L.A., Fletcher found time to go back to school and finish her degree. She was never going to forgo one dream to accomplish another.
"Being able to say that I graduated … was an accomplishment that I always had dreamed of," she said. "To be putting out music as an independent artist while finishing a degree from NYU; I feel pretty badass about being able to say that."
Follow Roman Gokhman at Twitter.com/RomiTheWriter and RomiTheWriter.Tumblr.com.