Interview: Flint Eastwood's Jax Anderson embraces Broke Royalty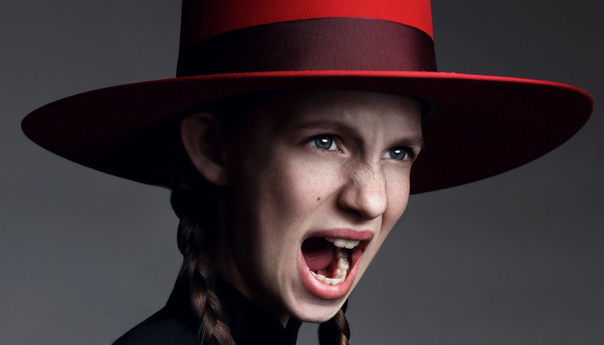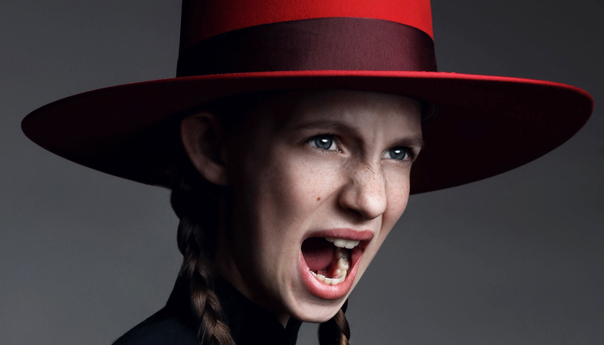 In classic Westerns, the cowboys wear white hats or black hats, and those Stetsons often represent the characters' true personality: righteous or evil. Spaghetti Western-loving Detroit singer-songwriter Jax Anderson, who performs as Flint Eastwood, has also used her noggin cover to make more than a fashion statement.
Flint Eastwood
9 p.m., Friday
Rickshaw Stop, 155 Fell St.
Tickets: $14.
For her last 2015 album, Small Victories, her hat and wardrobe were white. Anderson had just lost her mother and felt vulnerable. In 2013, the hat was black to convey the intensity of Late Nights in Bolo Ties.
And for EP Broke Royalty, released April 14, the hat turned a rich shade of red.
"I wanted a sense of power," Anderson said ahead of her Popscene show Friday. "I wanted a sense of confidence of royalty, in a way."
Her hat is now a crown.
From the outset, Broke Royalty preaches empowerment. The seven-track EP kicks off with "Queen," a song that blends hip-hop, pop and a classical brass hook. "I'm a queen not a soldier," Anderson sings. In the video, she's leading an army of black-clad knife-wielding fighters as they burn flags and smash car windows.
Anderson has a different definition of royalty. Broke Royalty acts as a manifesto to that effect.
"I think everyone has an idea of what they want to do and have that one passion in life, but they're afraid of doing it," she said. She and her producer brother, Seth, who makes music as Syblyng, didn't have the means to make music when they were younger. The two found their first gear at thrift shops and a second-hand computer. They learned how to use the gear on YouTube. As their talents grew, they won a few contests for new instruments.
Progress came slowly and gruelingly.
"People have this image of royalty as perfect, pristine and polished," she said. "And it's not that way. What we've done is create our own kingdom. … It's really hard and difficult, but it's our kingdom, and we want to put that out in the world."
Flint Eastwood recorded Broke Royalty's second track, "Push," with another Detroit artist, Tunde Olaniran.
"From start to the finish I'm in it/ They say I'm too tunnel vision," she raps before breaking into a singing delivery. Olaniran provides backing vocals and takes charge with a smooth R&B delivery on the bridge.
The two have known each other for a couple of years, since the early days of Assemble Sound, the community studio Anderson started with her brother after buying and painstakingly converting an old church.
Detroit was one of the last cities to exit the recession, and many dilapidated buildings remain vacant. The church had remained empty and unwatched for two years before Jax and Seth Anderson bought it with a group of investor-artists.
It was the dead of winter, and the first problems came in the form of frozen and broken pipes that needed immediate repair. The following summer, the church began to stink of rotten bird droppings that had filled the steeple. The plumbing also had to be replaced, as did much of the electrical layout.
By themselves, Anderson's group of musicians didn't have the money to pay for the work or the church, but together, they had just enough, and some of the musicians had other skills, like the electrician who helped with the wiring.
Anderson painted walls, scraped floors and removed debris.
"Oh man, it took so much to turn it into what it is today," Anderson said. "I think a lot of the times, when people hear about a group of artists coming in and getting a space, they … either think there's a lot of money behind it, or it's this location where they all just sit around and do drugs all day. We're not either of those. We're definitely a working space, and we're very intentional of it being a place of productivity.
"I think that's the beauty about being from Detroit, specifically. … We've been through some stuff. We all see that there's light at the end of the tunnel, and we all just want to help each other out."
Anderson and her brother have worked with each other from the beginning. She grew up listening to folk and one of her first inspirations was Joan Baez. Protest songs spoke to her, and she was inspired by the opportunity to write songs that spoke to the masses but still carried an important message.
In her teens she began to listen to more genres and went through a punk and punk-pop phase. Seth Anderson was obsessed with hip-hop and making people dance, and that seeped into Flint Eastwood's songs. While the project started as a band, it became Anderson's baby as one member went back to school, another got married and settled down, and a third joined Detroit's JR JR (Dale Earnhardt Jr. Jr.).
Besides Olaniran, the Andersons collaborated with fellow Michiganders GRiZ and BØRNS' producer Tommy English, as well as Paul Meany, lead singer of New Orleans rock band Mutemath on Broke Royalty.
Seth Anderson was always a constant. As the other members left and were replaced by a contributing cast of musicians, Flint Eastwood's music shifted more from indie rock to dance.
"There's a certain energy in getting people to move but get them to think as well," she said. "I only look for good songwriting. When that is the basis of what you're looking for, literally every genre inspires me."
The contributors helped Anderson make a record on which she regains her swagger and moves past the loss of her mother.
"This record is my way of regaining my confidence," she said. "Broke Royalty is my way of telling people, 'Hey, I'm doing this, I'm following my dreams, and you should totally do the same thing with your life.'"
Follow Roman Gokhman at Twitter.com/RomiTheWriter and RomiTheWriter.Tumblr.com.