INTERVIEW: Frenship keeps the boat afloat after "Capsize"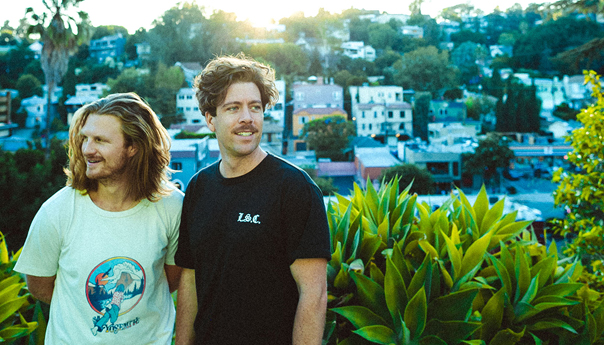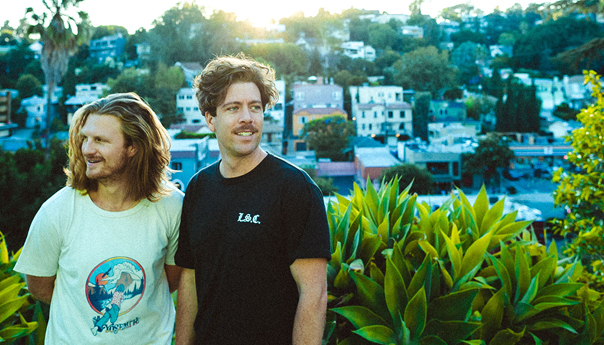 How do you follow up one of the most listened-to songs of 2016?
"We're going out on top. We're done," says James Sunderland, one-half of Los Angeles synth-pop duo Frenship, whose song "Capsize" was declared by many as the song of the summer last year.
Frenship at Outside Lands Music Festival
2:45 p.m., Panhandle stage
Sunday
Golden Gate Park
Tickets: $150-$400.
"Yeah. We're hanging it up," adds his partner, Brett Hite.
In reality, Frenship is working on its full-length debut album, a follow-up to the duo's 2016 EP, which should be released around spring 2018. Hite and Sunderland are also playing a handful of festivals, including Outside Lands, an East Coast headlining tour and a stint opening for Bastille, followed immediately by some West Coast dates that will see the band back in San Francisco at the very end of 2017.
That leaves right now as the last free time the band has now to finish writing songs. In fact, this phone call is taking place during a break for Sunderland, who is busy at Frenship's Silver Lake recording studio. Hite, meanwhile, is calling from a boat in the middle of an Idaho lake. He's on vacation, but still getting to business when the situation calls for it.
Many of the songs are done, Hite says, but being over-thinkers, they're still bouncing ideas back and forth. The two are well-documented to have created dozens upon dozens of versions of their songs, including "Capsize." Their songwriting process has changed since then, Hite says, but not their amount of takes in the studio. Frenship tries many different techniques in an attempt to let songs breathe or evolve as needed.
"I think we relaxed a bit more," Hite says. Adds Sunderland: "We try to not take it so seriously, you know? I think we tried to chill out a bit [and realized] this doesn't have to be this super-serious thing. It should be fun, and it can be fun. We don't have to beat ourselves up so much on 50 rewrites."
That's a surprising amount of takes, sweat and worry for a duo that makes music that sounds so breezy and effortless.
"We got you!" Sunderland jokes.
You can't blame them for over-thinking. At the time they released "Capsize," Sunderland and Hite were broke.
The two met and started the band in Los Angeles, but neither man is an Angeleno. Sunderland was born in Berkeley and grew up in Moraga, near San Francisco, before his family moved to Colorado, where he fell into the EDM DJ scene after being inspired by watching Armin van Buuren videos and studying production in college.
"The anthemic nature of that type of music in particular was attractive to me," he says.
He moved to L.A. and worked on scoring films before growing bored with that. At music production school, he met a DJ, and the two started a project together. It was fun for a while, but a difference of opinion on goals broke them up. He wanted to move music listeners, and the partner wanted to be a world-famous DJ at the sacrifice of the music's soul.
"It was too formulaic, for sure," he says. "It just fried me on the whole thing."
Hite grew up in Spokane, Washington and concentrated on sports until an injury turned his attention to singer-songwriter-based music. He also moved to L.A. to pursue a career. Hite and Sunderland met while working at a Lululemon, a women's workout clothing store. A musical partnership did not come immediately, as Sunderland was cautious about getting into another duo, and both had to grow and appreciate each other's style.
Sunderland refers to Hite as his quality filter; someone who calls him out if their music sounds disingenuous.
Frenship posted its first song, "Knives," on SoundCloud. Two more singles, "Nowhere" and "Carpet," followed. By this point, they had pretty much used up their record label cash advance. Hite and Sunderland's goal was to get their songs onto as many blogs as possible, as well onto a popular Spotify curated playlist. The feedback was positive, but the growth was modest.
They recorded "Capsize" in New York with Emily Warren, who was signed to their publishing company. The song was recorded on the day Warren graduated from college. She met them at the studio still wearing her cap and gown. She played them a voicemail her grandmother had left, saying how much she was proud of her. The heartfelt message ended up informing the tone of the song. That's part of the voicemail you hear at the end of the track.
"We were all kind of tearing up at how heartfelt and just honest and good it felt in the room," Sunderland said.
But by the time Frenship released the track, Hite and Sunderland weren't sure how much hope they had left of the band becoming successful.
"That was about as broke as I've ever been," Hite says. Adds Sunderland: "In all honesty, it was a bit of a tumultuous time in our relationship. … Nothing [was] going right. We weren't really agreeing on stuff, but we had this body of work that we [thought was] really good."
They released the song with no expectations and were prepared to let the chips lay where they dropped. Within a few days, "Capsize" hit No. 1 on Hype Machine. Then Spotify added the song to its top hits playlist. A few days later, it passed 1 million streams, and only kept going. That number was at 384 million streams as of this week.
Frenship was finally off to the races, releasing two more singles before the duo's Truce EP in September 2016. Its five tracks blended Sunderland's EDM tendencies and the duo's sunburnt falsetto choruses.
It's difficult to imagine what could have happened had "Capsize" gone undiscovered. Both are optimistic they would have found more funding and persevered.
"But it was definitely the darkest hour," Hite concedes.
Those what-ifs will never need to be revisited.
Follow Roman Gokhman at Twitter.com/RomiTheWriter and RomiTheWriter.Tumblr.com.