Interview: Goldfrapp returns with 'Silver Eye'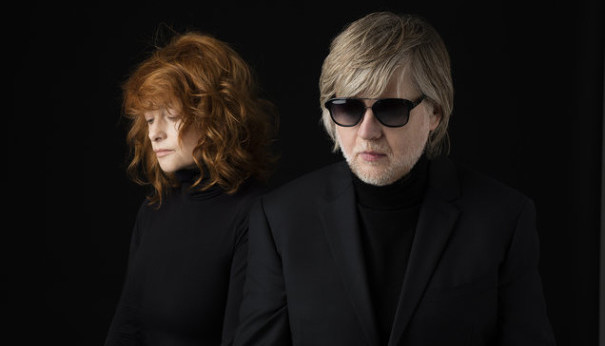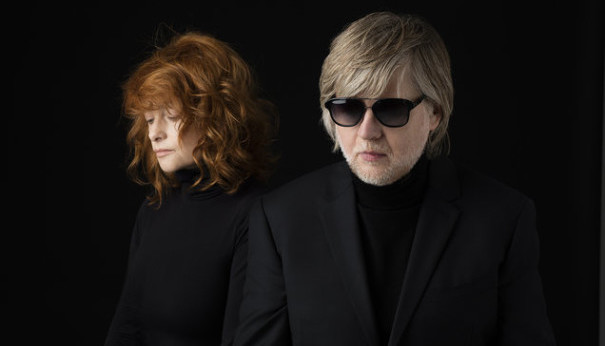 When Goldfrapp keyboardist-composer Will Gregory was 21, the Englishman left college with the notion of making his way to Los Angeles and learning jazz. The electronic musician, now 57, got in a car, and when he got back out, he was not in Los Angeles but in Berkeley.
"So I lived for about nine months in Berkeley and had a really good time," Gregory said in a phone call from London, along with his band's namesake, Alison Goldfrapp.
When Goldfrapp passes through the Bay Area, Gregory makes a point to find his old friends, and refers to Berkeley as a home away from home.
"It sounds very romantic," Goldfrapp chimes in, about his unplanned Berkeley adventure, but he quickly demurs; "It's not quite as romantic as it sounds."
On March 31, Goldfrapp will release Silver Eye, its seventh album and first since 2013's Tales of Us. The richly electronic work was purposefully steered away from any acoustic or organic elements, and yet the vocalist-producer wrote about very elemental themes like mysticism.
Goldfrapp and Gregory teamed up with numerous musicians this time around—more than ever before. They recorded with John Congleton (St. Vincent), The Haxan Cloak, (real name: Bobby Krlic) and Brian Eno collaborator Leo Abrahams. Silver Eye was mixed by David Wrench (The xx, fka Twigs).
Goldfrapp, an avid photographer, led the visual elements of the album, including album cover and the video for first single, "Anymore," for which she and a team traveled to Fuerteventura, a volcanic island in the Canary Islands, capturing the black sandy beaches, cliffs and bright blue skies.
"I suppose the visuals are another way of expressing the narrative and the atmosphere of the record," Goldfrapp said. "There's sort of another element there. A lot of the themes on this album are ideas about transformation and rituals, mysticism, paganism, ecstasy and metal. All these things; so I guess the elemental. The visuals in some way represent ideas and atmospheres of the music."
The album itself is named for Earth's moon, the Silver Eye in Goldfrapp's stories. The released visuals, including the album cover, and "Anymore" video feature androgynous, bald-headed figures, twins with matching bleached blonde hair covering their faces, and stark nature. The cryptic, mystic tone has already started false rumors about supposed hidden meanings of the album, including one influenced by the album's cover, on which Goldfrapp's face is hidden behind shrubbery.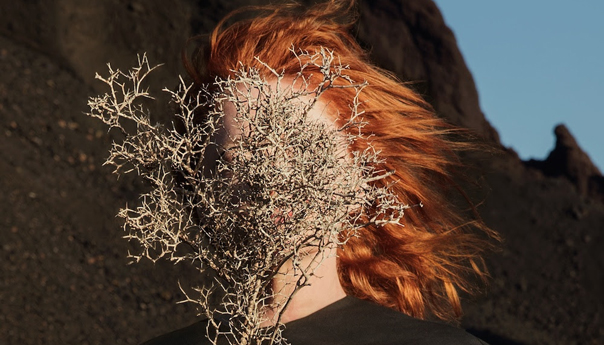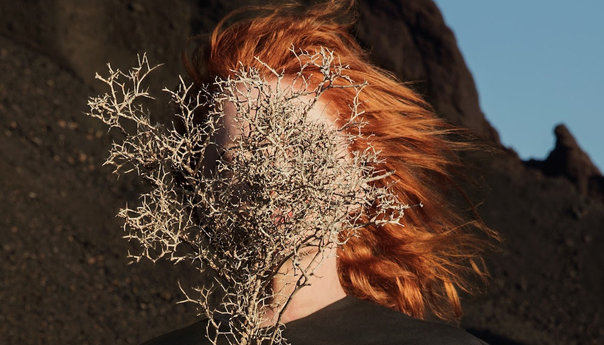 "It's a whole thing on YouTube; there's this bloke talking about [how] it's representing the burning bush and Nazareth and Jesus," Goldfrapp laughs.
Count that theory officially dispelled.
As for the twin sisters prominently featured in the video and promotional material, Goldfrapp found them sipping coffee at a London café. Her artistic senses quickly percolated.
"I thought they kind of looked really interesting so I asked if they fancied coming along and being involved," she said. "They were very up for it. [In the video], they represent the dual personality in all of us."
As a band, Goldfrapp values imagery in partnership with the music itself. Alison Goldfrapp famously cited Roman Polanski's Cul-de-sac as an influence, as well as nature and surrealist art as influences.
"We've always both been inspired by the idea of visuals in music and the way they work together," Gregory said. "A lot of great music is being written for film, because it's got its charge with the drama and atmosphere. We're trying to change what you do with the drama and atmosphere."
The art complements the music, and vice versa, Goldfrapp added. That's how she finds the time to balance both in her life. Gregory, meanwhile, sticks to music most of the time. When he's not busy with the band, he's got a side gig in a 10-member moog ensemble, which is appropriately called the… Will Gregory Moog Ensemble.
"We try and pretend that we're classical musicians in an ensemble, but were all in front of these crazy keyboards," he said.
There's not too much competition in the genre, but more than one might expect, he chuckled. "I've seen a couple others trying to bubble up."
There's a wide Diaspora in the world of electronic music, and just as Gregory's moog ensemble is worlds apart from his duo, Goldfrapp's music itself has swung wildly from one side to others over the years. Where 2003 album Black Cherry swung more toward glam rock, 2008's Seventh Tree was ambient and down-tempo, for example.
On Silver Eye, the duo again shifts, this time trying to recall its poppier work but in a strictly electronic manner. Over the years, they've come to realize that not all fans stick around through the transitions.
"I don't think you can keep everyone happy, can you?" Goldfrapp said. "To a degree, though, our real fans kind of like that they don't quite know what's going to happen next."
Sometimes, she thinks that for the diversions, the duo should have renamed itself to signify a new sound.
"But we know we don't like repeating ourselves," Gregory added. "If you can go different places, why wouldn't you? It just makes the journey more interesting. If you think about what people want, you're kind of taking on too much."
Follow editor Roman Gokhman at Twitter.com/RomiTheWriter.