INTERVIEW: Imagine Dragons pause to reflect, prepare for next chapter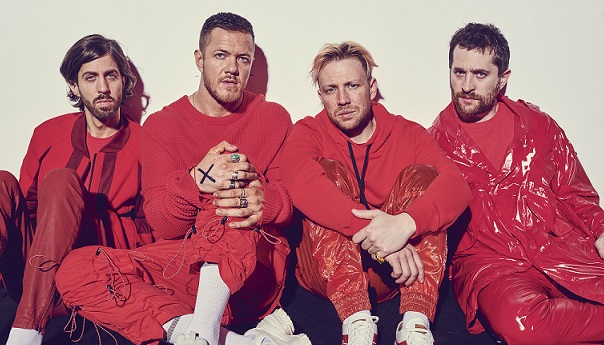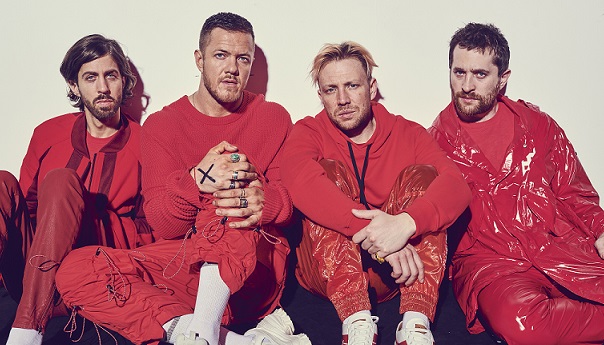 The past decade has been been a light-speed blur for BottleRock headliners Imagine Dragons and their North-Bay-raised bassist, Ben McKee. The band put the pedal to the metal since the release of its breakthrough debut album, Night Visions, in 2012 and never looked back.
"It's been a long time since any of us have been able to really step away from the band life and engage fully into our home lives," McKee said.
Imagine Dragons rocketed to the top of both the alt-rock and Top 40 charts on the back of hits like "It's Time" and "Radioactive." Seven years and a trio of commercially successful albums later, the band's success has continued, with 12 million albums and 35 million singles sold.
But with success comes a price—a pace that must be sustained to stay on the forefront and keep up with ever-compressing attention spans. Following the release of 2018's Origins, a pseudo-companion to 2017's Evolve, McKee, frontman Dan Reynolds, guitarist Wayne Sermon and drummer Daniel Platzman are finally taking a moment to pump the brakes, recharge and reflect on the journey.
The Las Vegas band has just a handful of tour dates scattered throughout the summer.
"It's nice to have the opportunity to get back in touch with the other parts of yourself that make you a human," McKee said. "You start to feel a little one-dimensional when all you are is functioning as 'a member of the band.' It's necessary every once in a while to take a longer break off to go and re-introduce yourself into society for a little bit."
In looking back, McKee has been able to gain insight on Imagine Dragons' early successes. It was easy to get tunnel vision when the band experienced so much success after years of trying.
"It's crazy; when it's happening, you don't have the perspective of how quickly things are growing," McKee said. "You're just caught up in this whirlwind and trying to stay afloat."
Without the frame of reference of what's happening at the time, the band let the current take it downstream.
"It's like heading into some crazy whitewater rapids on a river," McKee said. "You're not in the middle of it thinking about what it'll look like when you're looking back having accomplished everything; you're just trying to navigate and stay alert and make sure you're on top of the boat."
McKee sees the band's upcoming pause as a positive, allowing the band members to experience new things and find new creative outlets for inspiration. For McKee, that reconnection lives in his Northern California roots. A native of the Wine Country in Sonoma County, McKee was born in the rural enclave of Forestville, attending El Molino High School and Santa Rosa Junior College before moving on to the vaunted Berklee College of Music in New England. His father still lives in Forestville, and while McKee splits much of his time between Las Vegas and Oakland, he tries to return home as often as he's able.
"I still have tons and tons of friends of up there; I'm friends with all of the people I went to elementary school and even preschool with," McKee said of the tight-knit town. "Growing up in a small community like Forestville, you really make friendships that last."
McKee is particularly excited for the band's return to headline BottleRock Napa Valley for the second time since 2015. For him it's a chance to pay close to home while avoiding the urban settings of most festivals. Wine Country, after all, is a rural area. The festival's integration of the "wine country terroir" of food and wine is one of the aspects that makes BottleRock so unique, he said.
"I'm actually going to be doing a culinary performance, cooking something up on the stage," McKee excitedly said.
An Imagine Dragons set is raw energy crossed with primal percussive impact. Reynolds' intensity mixes with the rhythmic prowess of McKee, along with Sermon's guitar playing and Platzman's drumming to create the magnetic energy that envelops their sound. McKee said that the band's passion for live performance comes from the its early days in Las Vegas, trying to stand out in the midst of attention-grabbing sideshows.
"There's nobody coming out to the casinos to see Imagine Dragons at our first gig," McKee said. "We just happened to be good enough and big enough that people noticed us, and we'd pull them in."
The percussion-heavy performances developed as a way to not only create a show, but to tap into listeners' most primal instincts. Performances usually crescendo in the entire band playing various percussive instruments at the same time.
"Everybody relates to rhythm on a primal level; it's like there's animalistic part of you that understands rhythm, even if you've never heard a song before," McKee said. "By really tapping into that aspect of people's animal brain when they are in the drunken, crazy sensory overload of Las Vegas, we were really able to capture everyone's attention."
Since then the band has played many big stages, headlining dozens of festivals, Colorado's Red Rocks Amphitheater and Brazil's Lollapalooza, which McKee considers his most memorable "we've made it" moment. The band is looking forward to sitting in the calm of the still waters to reflect following the journey down the rapids. It's a thought-provoking moment, especially for McKee, who never expected his career trajectory would include playing for one of the biggest bands in the world.
"I thought I was going to be playing jazz music and hopefully find a teaching gig when I got too old to haul the bass around," he said. "I am the luckiest guy in the world to be in this band, and we are so lucky to have been able to stay together and push through and have the drive to carry it to where it is."
Follow writer Mike DeWald at Twitter.com/mike_dewald.