John Paul White finds 'new deal' after life with The Civil Wars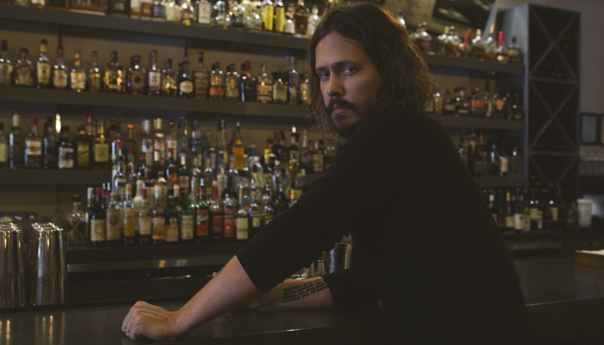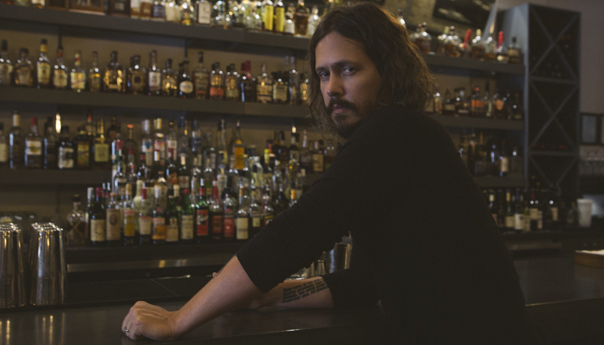 John Paul White would be hard-pressed to find a more momentous day for The Civil Wars than Feb. 12, 2012. The guitarist-vocalist and his former partner, Joy Williams, performed in the round at the Grammy's, surrounded by their most successful peers. They also took home the award for Best Folk Album with Barton Hollow and for best Country Performance by a Duo or Group.
John Paul White, The Kernal
8 p.m., Thursday, Jan. 12
Swedish-American Hall
Tickets: $16-$20.
Earlier that morning, White and Williams rehearsed the title track performance over and over again, excitement clear on their faces. Later that evening, after their win, their faces were aglow as they met the press.
"That would be big for any band, and for a little duo that we had, it was hard to believe it even happened," White recalled last week. "I have a lot of those things that I can check off the bucket list, a lot of things I'm very proud that I accomplished. So I don't sit and think, 'Man, what if I stuck with this? What if I did more of this?' I don't have it at all."
That's because for White, after The Civil Wars reached that peak, the following years were also fraught with high expectations, an increasing need to keep one-upping themselves and general burnout. Following the release of 2013's self-titled album, The Civil Wars quietly and privately imploded. They called it quits shortly thereafter.
White, who grew up in Muscle Shoals, Alabama, returned home to his wife and children and began what he assumed would be an unassuming domesticated life—one with which he was perfectly content.
"The last thing I wanted to do was perform," he said. "I didn't even want to walk across the street to play a show. I was that burnt out. It didn't enter my mind to chase it again. I was concerned with what was within arm's reach: my wife and my kids, and focusing on that 100 percent."
White, his wife and children live in Florence, Alabama. The city lies across the Tennessee River from Muscle Shoals, Tuscumbia and Sheffield. The four cities make up the area known to music fans and recording aficionados as Muscle Shoals, with a history rich in famous recording studios.
White describes the area as slow and simple, with plenty of stereotypes of Southern living, but also complex.
"It's a great place to raise a family and to make music," he said.
And that's what White did. He and his wife have a smaller ranch house behind their home, and had planned to rent it out. Instead, he and friend Ben Tenner, of the Alabama Shakes, decided to convert it to a studio and produce other musicians. That studio turned into Single Lock Records, Tanner and White's record label. Over the past couple of years, the label has introduced artists like St. Paul and the Broken Bones, Dylan LeBlanc and Donnie Fritts.
White's goal was to help younger, emerging artists to properly record and release an album without having to rush or record in someone's closet.
"It kind of is still what we intend to do; find artists that we dearly love that need a helping hand, a little creative steering," he said. "We just do one-album deals and help bands out. If they want to hang around with us, that's great. If they don't, that's perfectly fine as well. It's a lot of fun."
The label put White back to work, and got his creative juices flowing after a cold spell that followed the break-up of The Civil Wars. He began hearing partially formed songs in his head. Most of the time, it was melodies. Sometimes, he would hear a comment made by someone else and knew immediately it had the potential for a lyric.
JPW's predictions for the directions of music in 2017
We're obviously living in times
that are quite complex and tense, and half the nation loves it and half the nation hates it. Lots of different international things [are] going on. … In these times people tend to gravitate toward more songs of weight, songs of stories, songs with a little bit more grit, that mean something.
So I have a feeling that we'll see a gravitation away from super surface-driven pop music and a little bit more toward … Americana or country, or whatever. That's perfectly fine with me, because I can't wait to write this next record. Things [are] buzzing around my head and I guarantee every songwriter I know is in the same boat. So 2017 could be a better year for some pretty amazing songs.
At first he bottled up his thoughts and tried to ignore them. But two of his musician friends, T-Bone Burnett and Dave Cobb, pulled him back. Burnett was managing the soundtrack to True Detective, of which White was a fan. So he contributed unsettling, bare "What a Way to Go." Cobb was putting together a Southern compilation that resonated with White as well.
"It was almost like [my inspiration had been] cauterized and was growing back," White said. "And I'd be in the shower. A couple years before I even hardly sang in the shower. I was so burnt out. … When I allowed it to fully flow, then it was like a tidal wave."
White's wife was supportive throughout the entire experience, which sometimes surprised him because the entire family enjoyed having him home and not constantly be packing and unpacking his travel and gear bags. Rather than fight argue about whether he should make music again, the couple worked together to find a way for him to make music while also maintaining their new, blissful life.
White released Beulah, his second solo album, last August on Single Lock. The name is part-homage to a 19th-century gospel song based on Biblical Israel (which White grew up listening to), part on the poetry of William Blake, and part term of endearment within his family.
Sonically, Beulah is not unlike the past two Civil Wars records. It is tinged with sparse folk, country, Americana, but sometimes also gospel, rock and the blues. The songs, while sometimes with unclear meanings, are more personal to White. Some are dark ("Hope I Die"), some are hopeful ("Hate the Way You Love Me"). And some carry an undercurrent of life in the South ("What's So").
White wrote each song from one to the next, with no goals of radio-friendly tunes or variety quotas. At one point, worried that people would see through the lyrics and spot his vulnerability, White rewrote several of the songs to make them vaguer. But that didn't sit right.
"So I went back and put them as they were meant to be," he said.
The album is connected by a singular thread, but White can't articulate what it is. The best he can do is that each song on the album falls chronologically from one to the next, like scenes in a film. To contain the "script," he cut two favorite songs that just didn't fit.
"I don't know if I'll make another record that way," he said. "I think the next record will probably be a little bit more orchestrated and [have] some overarching idea or theme. I just know for this record it wasn't meant to be steered at all."
As White was recording, he and his wife continued to talk about he would promote the album. They considered the possibility of him not touring at all, and letting he album speak for itself.
"But we both know that it won't connect with people the way that it could," he said. "The name of the game is to connect to people."
White talked to his management team and let them know his expectations and goals had changed. He no longer wanted the level of commitment to which the success of The Civil Wars led.
"My aspirations are not what they used to be," he said. "I used to be very career-driven. … But that's not what drives me anymore [and] there's no regret whatsoever.
White and his wife jointly decided that he would play a handful of shows last summer to see if touring would appeal to him. White played a show with the Secret Sisters at the Swedish American Hall last autumn. Afterward, they decided he would tour, but not for more than two weeks at a time. His upcoming West Coast tour has nearly no days off to make that happen. His band supports the decision because the members have families, too.
"We try to get as much done as possible and I get back home and rock my babies," he said.
Throughout his career, White has constantly wondered why he made music. Was it because others expected him to be a small-town success story? Because he had to meet his album and song quota from his previous record label or publisher? Because it made others happy?
Taking time off after The Civil Wars and returning with Beulah finally answered that question.
"I've finally understood that really it's about the connection with others [who] get it," he said. "I couldn't stop the music from coming out and I couldn't stop wanting people to hear and connect with it, and connect with me."
Whether he accomplishes this by making albums, singles, or by singing into his phone and sharing it on Facebook, he needs that artist expression.
"I'm open to every single possibility," he said.
Follow Roman Gokhman at Twitter.com/RomiTheWriter and RomiTheWriter.Tumblr.com.