Karl Denson juggles existing projects with new passions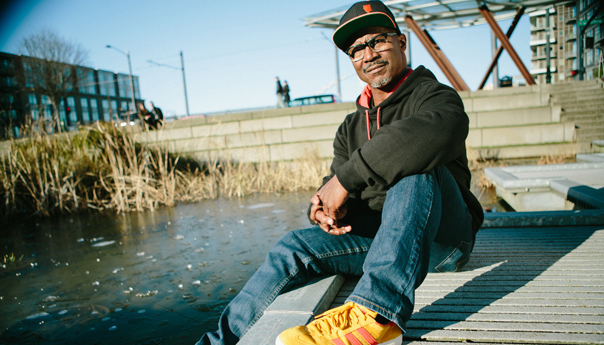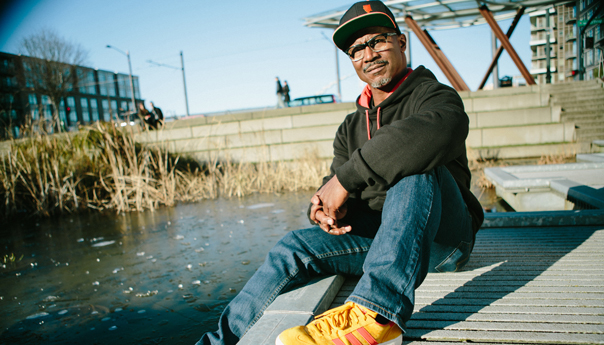 Two thousand seventeen is looking to be a very promising year for Karl Denson. Working with five bands (Slightly Stoopid, Phil Lesh and Friends, The Rolling Stones and The Greyboy All-Stars), as well as on his solo project Tiny Universe, maybe the hardest working man in music should take a break. But Denson doesn't seem to be slowing down. He plans to release his fourth solo album, a follow-up to his critically acclaimed 2014 release New Ammo.
Karl Denson's Tiny Universe, Phil Lesh
8 p.m., Friday
Terrapin Crossroads in San Rafael
Tickets: $35.
He calls the new album a "hodgepodge of ideas" that will touch on emotions and events that have been circulating around his life, including a song about the most recent election. Unlike previous efforts, the new record will be primarily original songs and will consist of a more rock and blues sound.
"It's a little more guitar-driven and more vocals," Denson said.
Guitar became more prevalent in part because Denson picked up the instrument for the first time and began to learn to play just a few years ago. The new skill has given him a different way of looking at music.
"Guitar simplifies the writing process quite a bit. It helps complete songs for me," Denson said. "It just makes sense as far as writing songs and singing along with it. I wrote a song several years ago, and I couldn't write a bridge for it for four or five years, and as soon as I learned the song on guitar, the bridge popped out just, because it's a simpler way of looking at things."
Denton's love of stringed instruments doesn't mean he'll be pulling off Keith Richards-type solos on his current tour. He says he needs more seasoning before he's comfortable playing in front of people.
The deaths of so many iconic musicians in 2016 hit Denson hard. He hopes to write tributes to David Bowie, one of his idols, and Sharon Jones, who died of cancer late last year.
"[Jones and I] sat down and had a nice meal a couple of times; shot the shit for a couple of hours," Denson said. "I've got lots of friends in her band, The Dap-Kings. It's like a family."
While the resume of artists Denson has played with is pretty impressive, he still has a wish list of artists whom he would love to jam, including Derek Trucks, Patty Griffin and Janet Jackson. "There's a lot of great musicians out there. It's just fun playing music with different people; it's kind of amazing," he said.
The Bay Area will have the opportunity to see Denson with the Tiny Universe in San Rafael with Phil Lesh.
"I'm looking forward to playing with Phil at Terrapin," he said. "I think we're gonna play some of my tunes this time. Last time, we were trying to go where he was, so we learned a few Dead tunes, but he's instructed us that he wants to play some other stuff."
Denson and Lesh have created a lasting relationship after numerous gigs together, with love of improvisational performance as the glue.
"The Grateful Dead are famous for being an improvisational band, and me, coming from a jazz world, that's what I'm all about too," Denson said. "That's what really allows us to hear each other and make sense of what each other's doing."
Whatever Denson is working on, he's always trying to progress as a musician. Whether it's touring with The Stones, or picking up the guitar, Denson continues to grow. Still, even with Denson's list of accomplishments, he remains humble.
"Music is just music," he said. "You learn how to play it, and hopefully you can make sense of whatever situation you're in."
Roman Gokhman and Matt De Mello contributed to this report. Follow writer Joey Reams at Twitter.com/Joeyreams94.