Lee Fields & the Expressions: Old school soul made for divisive times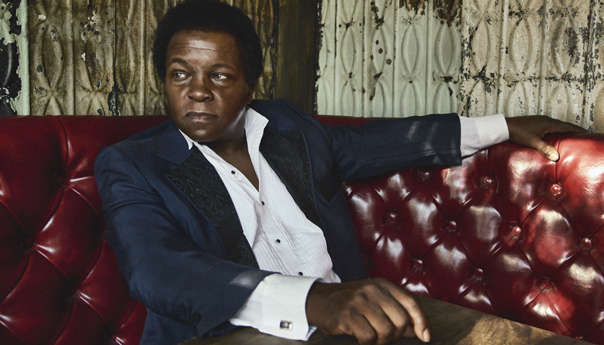 Soul veteran Lee Fields was known as Little JB for much of his early career thanks to the uncanny similarity of his voice to his idol James Brown. In 1967, while still in his teens, he cut "Bewildered," the soaring doo-wop soul track that was synonymous with Brown. Soon, Lee bid farewell to North Carolina and moved to New York to follow his dreams.
"I was 17. It was my first record," the now 65-year-old Fields explains from his home in New Jersey. "In my early 20s I was signed to London Records, an international label that also promoted Al Green and Tom Jones. I thought I was well on my way."
Lee Fields & The Expressions, Lady Wray, Holy Hive
9 p.m., Saturday
Mezzanine
Tickets: $25, 21+
At 22 he met the godfather of soul. "I thought James Brown was God," he said. "Then I met him and I had to find myself. I had to get in touch with Lee Fields. I realized that there can be only one James Brown and I had to figure out who I was."
In his pursuit of an authentic voice, his career got sidetracked. It was now the late '70s. Overnight, it seemed to him that music tastes changed. Dance and disco took over, while soul moved to the periphery. He dealt with it by turning to faith. In the '80s, while mostly staying out of the spotlight, he read the Bible and waited for another opportunity.
"The Bible was the first book I read," he said. I had lost my confidence. My world had become something different. Every time I felt weak, the Word made me strong again.
"I know people may disagree with me. That's fine. But my music wasn't what I had wanted it to be. For much of the early '80s, I took comfort in the Bible and tried to be patient. I cut a few records but concentrated on my family, and raising my kids."
Fields went into real estate and did relatively well for himself buying and selling properties. But his desire to make music still burned. One day, he decided he wanted to open a seafood joint. Fields looked up a building with a storefront and three apartments above. He did the math and decided that by renting the apartments, he could pay the mortgage for the eatery.
"I took it to my wife. She had a look over it," he said. "Then [she] pulled a face. 'What do you know about fish?' she said. 'I think you better stick to what you know.'"
Despite protesting that the "music thing was not happening," he took his wife's advise. So instead of learning about fish, he went to a music shop and spent $20,000 on recording equipment. "I knew how to play the bass and a few chords on piano, and felt I could work it out," he said. Fields spent quite some time in his basement reading all the manuals, trying to make sense of it all.
"I knew every time my wife came to the basement to do the laundry, she would see everything and get impatient," he said. "Finally I got a friend to help me hook up the sound modules to the computer. Then I got my analogue tapes to sync up with the computer and before long I was banging music out."
His first track, "Meet Me Tonight," was a huge Southern Soul record that did very well on the Chitlin' Circuit, the South states, which he travelled with a DJ. He was having, and making money. Future tours including sharing bills with the late Johnnie Taylor, Tyrone Davies and B.B. King. At one show in Montgomery, Alabama, both Taylor and Davies performed with large ensembles, while Fields was by his lonesome. The promoter, who'd given Fields half the performer fee, said he would have never booked Fields had he known he had no band.
"Then I went on and sang 'Meet Me Tonight,'" he said. "All the ladies went crazy."
The promoter didn't have to worry. But Fields was now desperate for his own band.
It was around this time that Gabe Roth and Philip Lehman of Desco Records got in touch with him about cutting a retro soul track. Fields also met Leon Michels, who founded Brooklyn's Truth & Soul label. Truth & Soul was instrumental in the soul revivable releasing new music by El Michels' Affair and reissues by The Ghetto Brothers. It also had hand at producing Amy Winehouse, Adele and Aloe Blacc's breakthrough track, "I Need A Dollar."
"When I met Leon he was 16; they were all just kids," Fields said. "I was, like, 'What do you know about making this old music?' Then they turned on the tape. You can never judge a book by its cover. They were so knowledgeable about everything."
It was when The Expressions became Fields' band in 2009, on his album My World, that he really felt like his time had come. Michels plays saxophone in The Expressions and arranges many of the songs.
"I always believed that the right band was going to come along, always," he said. "I had to wait 40 years for them. But it was worth it. We totally understand each other. They're all like my musical sons. When we come together in the studio to write music; the chemistry—I couldn't tell you how it's done. It's organic. Natural."
Fields said the band—which is signed to Truth & Soul, naturally—strives to make the kind of music that transcends time, like Beethoven, James Brown, Frank Sinatra and Buddy Holly. "They all sang with feeling," he said. "If a song has that and all the other right elements in place, it creates that desire for another person to want to hear it." Like the greats, he wants to make create art with substance. Songs that help bring people together during these divisive times.
"Work To Do," off Special Night, speaks to climate change and leaving the world in a better state for children and grandchildren. The album's title track is about taking care of the one you love. "Make The World" is a plea for unity through the troubling times.
"That song came to me in a dream," Fields said. "I saw the possibilities of our world in ruins. I saw pollution in the skies [and] lack of water. I woke up horrified. I started to write the lyrics." When the band was next in the studio, he laid the lyrics over a song the band was already working.
"I want this song to have a positive influence—to inspire someone who has the power to make change," he said. "This is our Garden of Eden. We are custodians and need to take care of this place."
Follow Celine Teo-Blockey at Twitter.com/CelineT_Blockey and Instagram.com/celineteoblockey.