INTERVIEW: Austin's Leopold and His Fiction draw inspiration from Detroit roots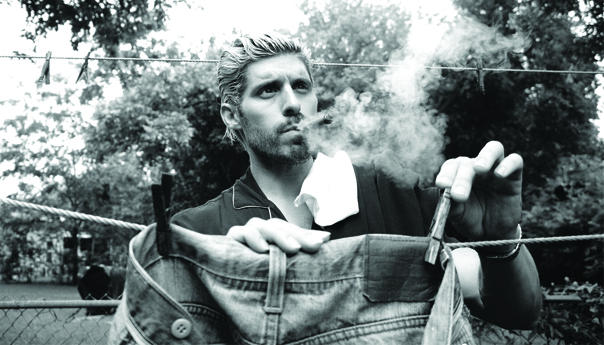 Daniel Leopold's residence history reads like a best-of for musically inspirational cities. Raised in Detroit, the frontman of Leopold and His Fiction spent a dozen or so years in San Francisco before he made the the move to Austin six years ago.
Leopold and His Fiction, Sweetwater Black, Wes Leslie and the Bedroom Players
8 p.m., Monday, July 31
Rickshaw Stop
Tickets: $12-$15
"I feel like everything you could possibly want, I've taken a little bit from those music scenes," Leopold says. "I feel very humbled by that. I'm always looking back where I've been to recognize what I'm doing today. All three places are very encouraging."
Touring often brings him back to old haunts in the places he used to call home, though a recent stop in Lansing was a first for Leopold.
"I'd actually never played in Lansing. I don't know how that's possible after living in Michigan for 20 years," he laughs. "But that's still a really awkward place to be, no matter what you're doing in life, when high school friends whom you haven't seen in 20 years or so come out."
Besides the awkward reunions, Leopold also took away decades of musical inspiration. He admits, however, that it took relocating to the West Coast for him to understand and appreciate the aural significance of his hometown.
"When I was in San Francisco, actually, there was this folk-rock vibe. I'd always been into Bob Dylan, and it all seemed like something new and fresh," Leopold explains. "I was trying to get into that state of mind, but everything that was coming out of me was so rugged and raw and brutal, as are the attributes of Detroit."
That fuzzy, garage sound is evident on his fourth studio album, Darling Destroyer. It's a recording Leopold says he made out of necessity.
"It was just coming," he says. "The inspiration was directed at me and through me and I knew that I needed to get it down before I lost it. I think if you don't act on that kind of lightning-in-a-bottle-type energy, you miss it."
The result is a muddy, gritty and joyful examination of rock. RIFF got a preview last November when the band took the stage at the onset of a festival-drowning thunderstorm during the first-ever Sound on Sound Fest near Austin.
"We didn't know we were about to get into torrential rains and flooded out, but it was just something to play with from the stage," Leopold remembers. "It definitely made it entertainment for us, and we weren't bored."
There's certainly no threat of boredom as the band gets ready to join Bush and She Wants Revenge on a nationwide tour.
"Being first of three, a lot of times you just get up there and get off," Leopold says. "'We need you on and off and out of here as soon as you can.' Adam from She Wants Revenge has reached out and has been super hospitable weeks before the tour. We're really excited about it, and that's definitely a first."
Follow journalist Brandi Smith at Twitter.com/BrandNewSmith, Facebook.com/BrandiSmithTV and BrandiSmith.me.