Valentine's Day: The Lovemakers and Breakdown Valentine feeling the love
Lisa Light of The Lovemakers leads me and Breakdown Valentine's Olivia Barchard into her music studio with a bottle of champagne in hand. Inside, the walls are painted a fiery orange, set aglow by a string of paper lanterns. There are posters hanging, guitar pedals laid out on the floor, a drumset tucked away in the corner and a bra hanging off a bar stool.
"A fan threw it on stage at one of our shows," Light explains.
The Lovemakers & Breakdown Valentine vverevvolf, DJ Power Top Ramen
8 p.m., Wednesday, Feb. 14
Great American Music Hall
Tickets: $15-$20.
As she pours into plastic cups, she and Barchard catch up. They then toast to Light's first day fully recovered from the flu, and to playing their next show together.
This Valentine's Day, The Lovemakers and Breakdown Valentine will take the stage at the Great American Music Hall, headlining a show that also includes the Bay Area's vverevvolf and DJ Power Top Ramen. All of the artists have an existing chemistry that brought them together naturally.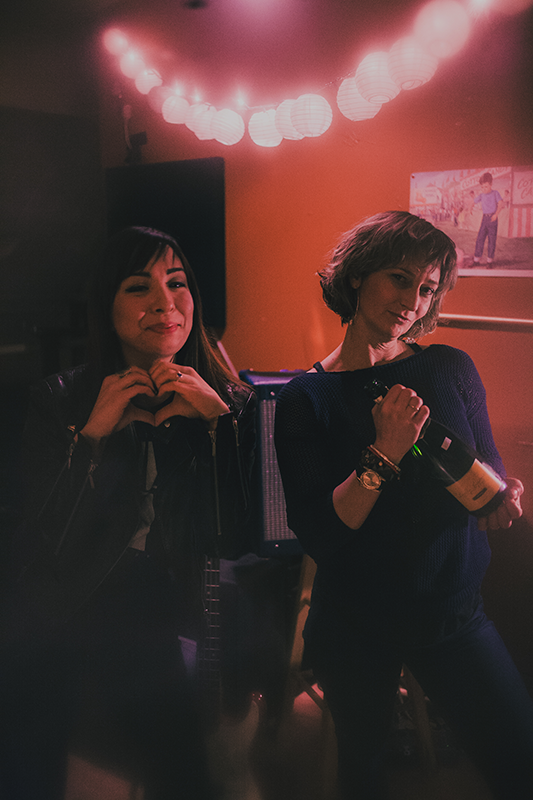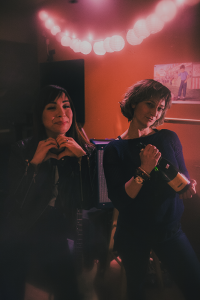 "When this show came about, vverevvolf was actually the one that wanted to play with [my and Light's] bands," Barchard says. "They approached [Breakdown Valentine] first once they had a venue locked down. We needed a strong headliner, so we later asked The Lovemakers if they would be interested."
While Light's and Barchard's bands have names fitting the Valentine's Day theme, they make far from the average love songs. The Lovemakers and Breakdown Valentine take feelings that range from loving vulnerably to bedroom moods, and rewire them into sonic rushes of electric-cool energy.
Take The Lovemakers' "No Love Left in Game," one of the first singles written after the group's four-year hiatus. It explores a smudged sense of reality as a result of getting lost between states of fear and fantasy. In turn, the '80s-inspired synths fuel the theme of self-induced loneliness. Sings Light: "Oh I know all is love/ All is whole, all is flow, this I know/ It's just fear that keeps us alone."
Light considers the creation of The Lovemakers' signature sound an accident. She has a background in classical violin with no songwriting experience, while bandmate Scott Blonde was already familiar with the pop-rock genre. Together, they used the sequencer program Reason to work out a sonic rhythm that makes sense, but also breaks past boundaries.
"The only thing we were trying to do was trying to sound like Justin Timberlake," Light says. "I was like 'Fuck my Western classic sensibility; I'm so bored with you.'"
Breakdown Valentine's sound came from an ever-evolving drive to play pop music. For example, the group's 2017 single "Paradise" features layered, futuristic synthscapes. Meanwhile, lyrics like "When I look into your eyes/ I see a paradise" obsess over the thrills of falling deeply for someone.
The intense synths represent a sonic transformation for Breakdown Valentine, whose earlier releases are grounded in guitar-driven electro-pop. With the reimagined style also comes a new concert arrangement. Originally, Breakdown Valentine performed with a full live band, which projected an edgier energy in concert versus the celestial mood the group captured in studio.
Now Barchard and bandmate Allen Davis are shifting away from the fuller sounds of live drums and live bass to preserve their intended sound. They initially tested out the new arrangement at The Ritz in San Jose last fall, but this upcoming show marks the San Francisco debut of the reconstructed Breakdown Valentine.
"It's just the two of us. It's a little stripped back, but hopefully the energy from the crowd will still be there," Barchard elaborates.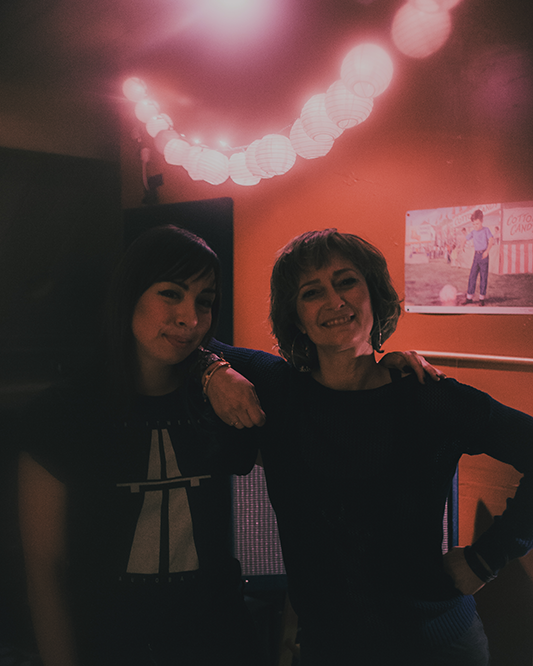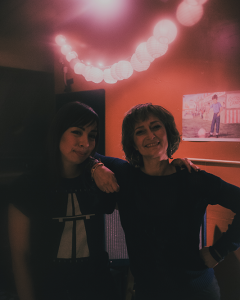 Both Breakdown Valentine and The Lovemakers performed at the San Jose show. As Barchard and Light compare the San Jose scene's niche vibe to San Francisco's more varied turnouts, they consider the many variables that play into each show's energy. Despite endless factors, such as the crowd's collective personality or the artist's mood that day, one thing remains constant: their passion for music.
"When we get on stage, [performing] is just instantaneously the thing we were born to do. We don't ever let up," Light says. "It's almost muscle memory when the first note hits; it's like my molecules change shape and I become a superhero or something."
With the Valentine's Day show just around the corner, Light teases the possibility of debuting new Lovemakers material. Somewhat appropriately, it's a song about stalking. But whether or not that happens, both frontwomen glow as they express feeling ready to have fun and, per their words, "to do the damn thing."
"For me, it's been a tradition to go see a Lovemakers show [on Valentine's Day]," Barchard says. "But we know this is already an awesome show because of the pure fact that our names go together. It's cheesy and perfect."
Follow Chloe Catajan at Instagram.com/riannachloe and Twitter.com/riannachloe.