Madeline Kenney unpacks 'Perfect Shapes,' relatability and career goals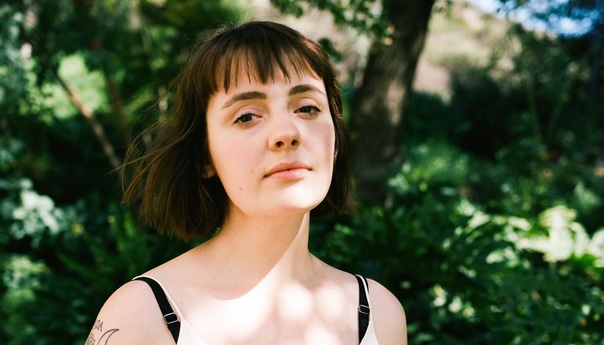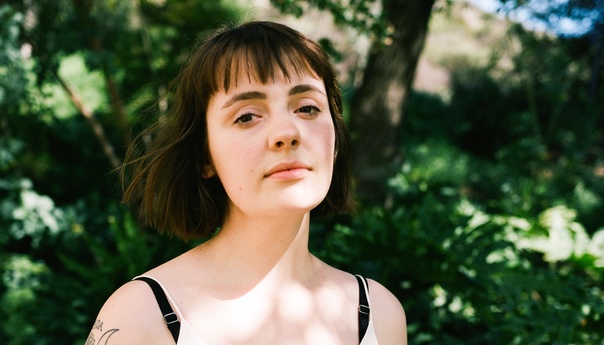 Oakland's "folk-gaze" up-and-comer Madeline Kenney returned from a U.K. tour opening for Wye Oak with a note-to-self: colosseum stairs and heavy music gear don't mix.
"The buildings were built before giant amps were in consideration," she said, laughing. "We were often carrying heavy gear up colosseum stairs."
The extra arm workouts haven't deterred her from the old-time charm. She's looking forward to being in Europe once again, expressing gratitude to have traveled to places like France and Belgium on her own terms before returning to play a show.
"You become a part of a very small section of a place, and you're never really there to experience it," she said. "You're only there for 12 hours, and half of that time is spent loading and unloading gear. You get a tiny taste. It's not the same as taking your time to try something new."
Kenney and Wye Oak's tour partly stems from a relationship that blossomed in September of last year.
"I was passing through Durham, North Carolina, and I ended up staying with Wye Oak in the house I now live in," Kenney said. "It was a random circumstance, and they said, 'You should come back sometime and make a record.' And I asked 'How soon?'"
Kenney's pragmatic energy drove her to finish her songs and join forces with Wye Oak frontwoman Jenn Wasner as the producer. From the beginning of this year, the follow-up to 2017's Night Night at the First Landing began to take shape.
"We actually used a lot of the same gear Wye Oak used when they recorded The Louder I Call, the Faster It Runs in the same space at Sylvan Esso's studio," Kenney said.
While she didn't set out to make Perfect Shapes a drastic shift from her debut, Kenney's sophomore record transitions out of guitar-heavy indie rock into synthetic indietronica. She credits her new sound partly to influences by albums like The House by Porches, an artist evolving similarly.
"What I was listening to got me interested in my new direction," she said. "But I was conscious of how miserable it would have been to write an album that sounded exactly the same."
Perhaps the most obvious difference is the emphasis on sequenced beats. These nuanced textures are another result of Kenney's artistic spontaneity. She didn't wait to find state-of-the-art gear, running with inspiration when it came knocking.
"I have a sequencer app on my phone with samples from a lot of vintage drum machines," she said. "I thought it sounded good, so I plugged it in directly into my interface without even getting the real thing!"
Kenney's artistic drive led to the unique sonics of her new album. It's filled with surprises, including Paul Rogers's trumpet solo, which is featured on "Your Art."
"I knew when I was writing 'Your Art,' I knew I wanted a trumpet solo," she said. "There's actually an embarrassing mouth trumpet solo in the demo."
Hiring Rogers was the result of Kenney's instinct, but the inclusion of Andy Stack—the other half of Wye Oak—took no more than her running outside the studio to grab him.
"I didn't have very much faith in the song," she said. "So when he was soloing, we kept telling him 'Go crazier! Go crazier!' I attribute the song working to Andy's playing."
The very foundation of Perfect Shapes lies in Kenney's ability to flesh out gut reactions and creative bursts into a multifaceted concept. This album's title and meaning came from her taking in the Northern California vegetation outside her old apartment in Oakland.
"It was a pretty primo situation," she said. "I was sitting outside with my cup of coffee. It's very unromantic, but I was staring at my neighbor's fence, which was shaped from a bunch of triangles, and behind that was the triangular roof. The 'perfect shapes' idea floated across my mind like a banner behind a plane. I went and wrote the rest of that song right afterward."
From Fibonacci ferns to the hexagons in a beehive, Kenney draws inspiration from the inherent perfection found in the world around her. However, the writing process unveiled a double meaning for her concept—one rooted in the liberation of women from societal pressures.
"I was being pressured by my mom to have kids, and the music industry was pressuring me to be young, hot and relatable," she said. "Being a way that isn't possible. I think one can feel complete and perfect if you forget about all of that shit."
Kenney gives great thought to her music's balance of obscurity and relatability as listeners glean their own meanings from Perfect Shapes.
"I read a review of the latest Porches album, and the reviewer criticized Aaron Main for saying the word 'it' too much because it made the album too obscure," Kenney said. "I think that's ridiculous. If songs are more obscure, and not a diary entry, they become more relatable because listeners can make it whatever they want.
"A contrast to that would be the latest Dirty Projectors album. It's obviously a breakup album, but the specificity makes it less relatable to me personally. I didn't have the experience of breaking up with someone while being on tour with that person."
Kenney's happy middle ground is exemplified on "No Weekend." It begins with the relatable situation of not enjoying days off after being drained by days on, but spends the rest of its runtime explaining why she feels that way. She's not overly concerned about whether her audience actually understands the "why" to her "what."
"Wye Oak has a line in one of their songs that goes, 'some things are not for you,'" she said. "Sometimes you have to be OK with not totally understanding art and still enjoying it… Some of my music is just me working through some shit. If it's obscure and weird and not relatable, sorry—not sorry."
As Kenney continues her musical journey, she hasn't lost sight of her other interests.
"I really like cartoons, and I'm a huge fan of voice acting," she said. "And I would love one day to be a voice actor. I want to get more into animation."
While she waits for Adult Swim to take the hint, Kenney also maintains her passion for baking. Her full-time music gig now prevents her from making her living through baking as she did for nine years. Still, she draws parallels between the repetitive, methodical nature of baking and the therapy music gives her. She even has a cookie she'd bake to go along with Perfect Shapes.
"There's a cookie from Germany called springerle," Kenney said. "It's a Christmas cookie with formations pressed into the dough. You have to be exact when you cut out the shapes and let them dry so they rise when you bake them. I also just like eating them."
She bakes things she likes to eat and makes music she likes to hear. It's a fitting strategy for someone with an approach of her own. 
Follow editor Max Heilman at Twitter.com/madmaxx1995 and Instagram.com/maxlikessound.